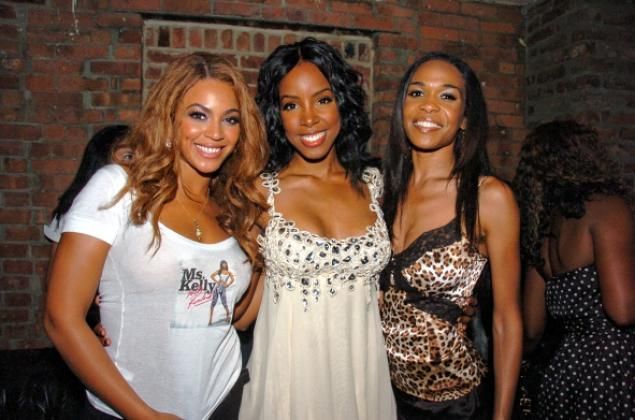 Your fave trio is back with a new song.  But don't get too excited.  Kelly Rowland made it known she, Beyonce and Michelle aren't doing a new "Destiny's Child" song, but it's HER song and they're just on it.
Check out a snippet of "You've Changed" inside, plus Kendrick Lamar's remix with Emeli Sande for "B*tch Don't Kill My Vibe."
Oh, hello ladies.  Fresh off Kelly Rowland's upcoming Talk A Good Game album, the sexy singer has tapped her two besties, Beyonce & Michelle, to appear on the likely new single.  It's called "You'Ve Changed" and a snippet popped up on Soundcloud today.
The track gives up a "Girl" vibe with the harmonic melodies, uptempo soulful song about why a man won't continue to do them wrong.  The trio reportedly didn't record it together in a studio, but thanks to good production, their voices are all meshed together fabulously.
Kel told Billboard in a recent interview about leading the track:
"It's not a Destiny's Child track, it's me featuring Beyoncé and Michelle."
And take the lead she does. And we're loving it.  Check it out above.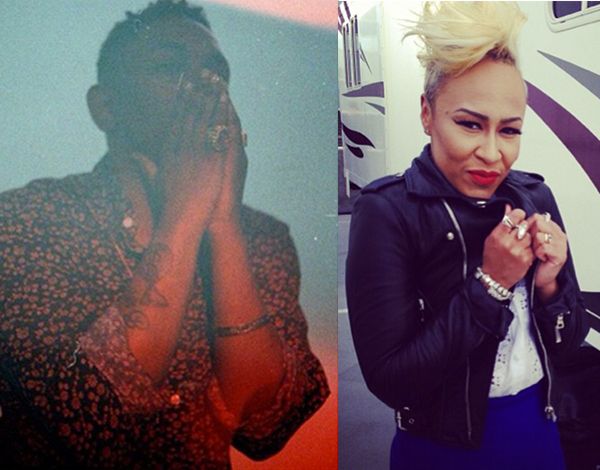 In other music news, Kendrick Lamar is giving his hit single "B*tch Don't Kill My Vibe" another push.  He tapped Scottish songstress Emeli Sande for the remix after she tapped him for her own "Next To Me" track that was released in February.  
By the way, the two performed this live earlier this month at Footaction's Own The Stage event in Brooklyn.  Check out the official International Remix below.  You won't be disappointed.  It's an eargasm for music lovers who love a good surprise collabo.
The original track appears on the Cali rapper's hot good kid, m.A.A.d city album.  And you can check the video here in case you missed it.
Photo: Richard Corkery/New York Daily News