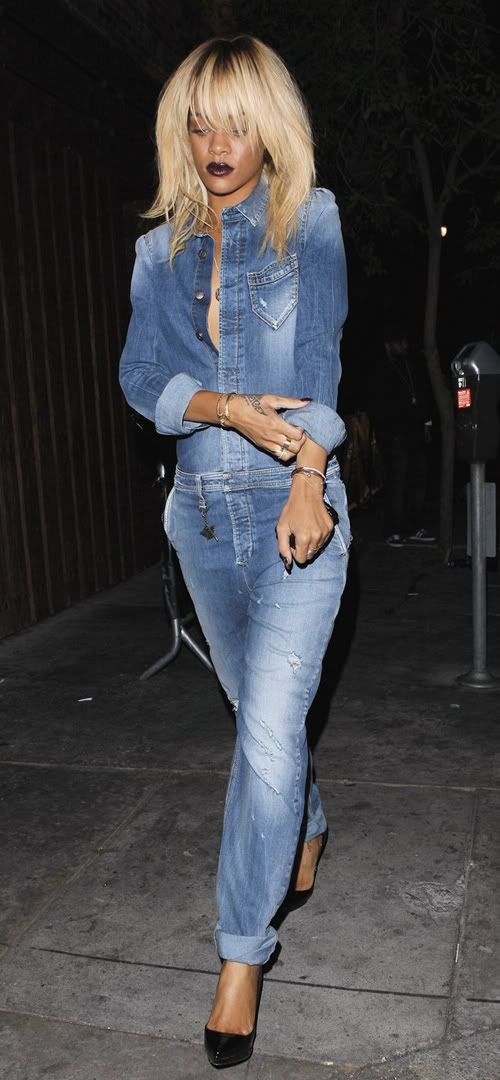 Rihanna hit the Cali streets over the weekend in her denim jumper she designed for Armani.  Pics of the newly blonde pop diva, plus rapper/actress Queen Latifah chillin on her vespa...
Friday night, Rih hit up her fave restaurant, Giorgio Baldi in Santa Monica.  She rocked a cute jumper which is one of her new designs for the Armani company.  And she paired it with her fave black Louboutin Pigalle pumps.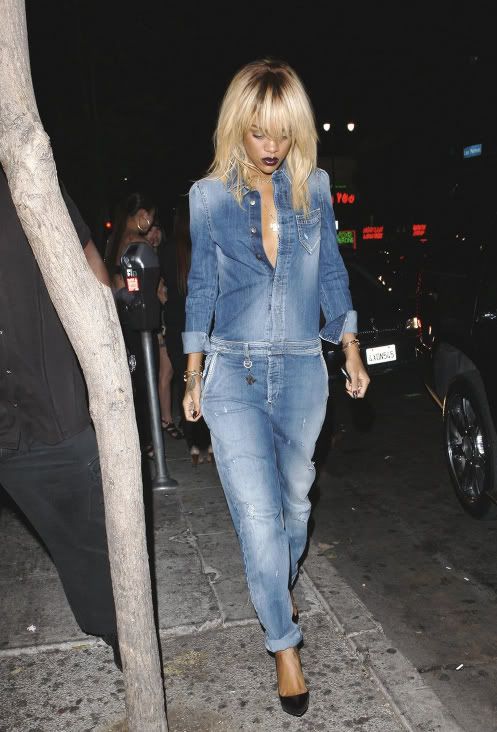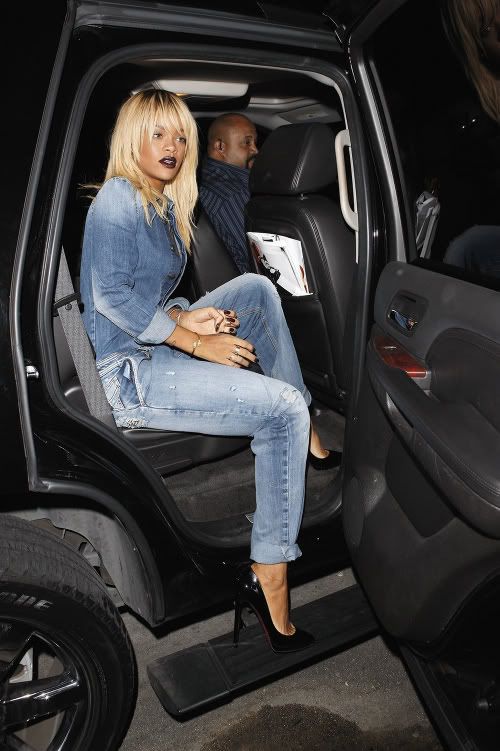 And after dinner, the party girl hit up Palm nightclub in Hollywood of course: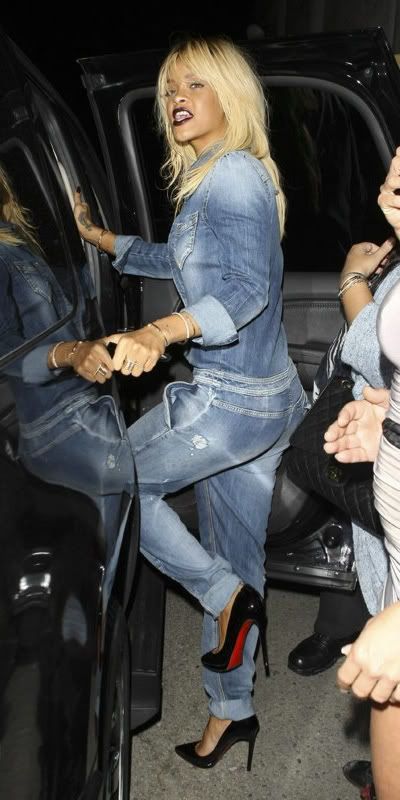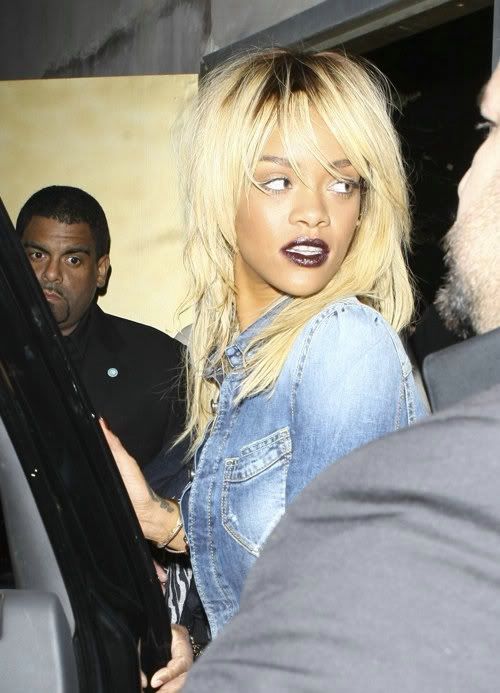 Fun times.  Rihanna is also set to headline a charity concert which will benefit the Children's Orthopaedic Center and The Mark Taper–Johnny Mercer Artists Program at Children's Hospital Los Angeles. The line up of stars donating their time will also include Calvin Harris.  The concert is February 12th at the House of Blues LA.  Tix are $1000 a pop via Live Nation.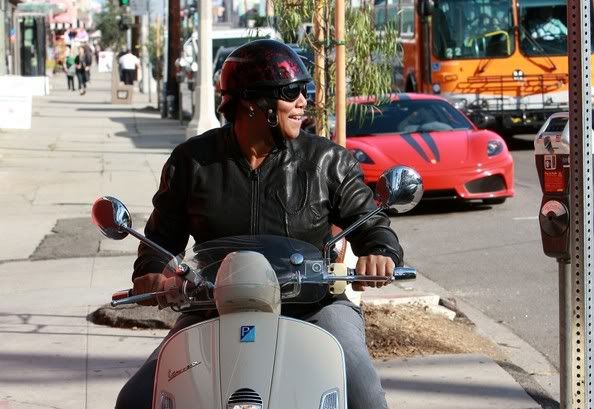 And elsewhere in LA, Queen Latifah was spotted taking a ride on her vespa scooter this weekend: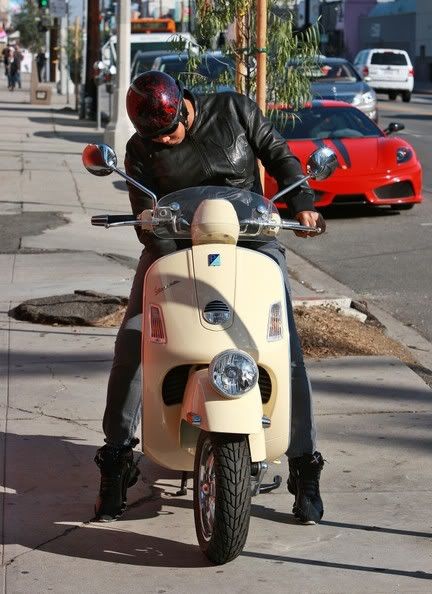 Well it does fit her well.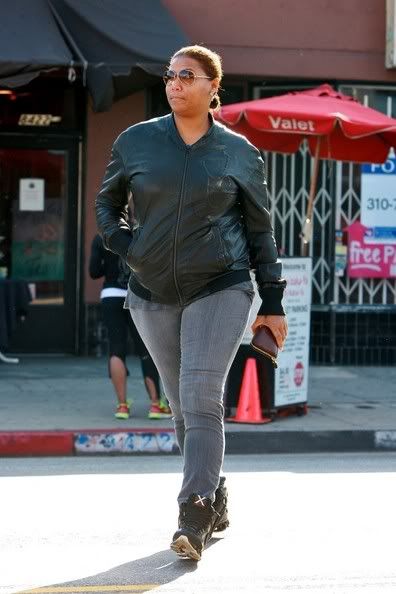 Queen's new movie Joyful Noise, starring Dolly Parton and KeKe Palmer, is in theaters now.