Get your minds out the gutter.  We're talking about her hair.  Decide if we love Amber Rose's new long brunette 'do when you read on...
She's rocked a black afro before.  But at Wiz Khalifa and Snoop Dogg's "High School" tour stop at the Tabernacle in Atlanta Saturday night, Wiz's girl Amber watched on adoringly from the side of the stage.  And she was rocking a new wigged out 'do with her denim cutoffs, zebra stockings, and white blazer.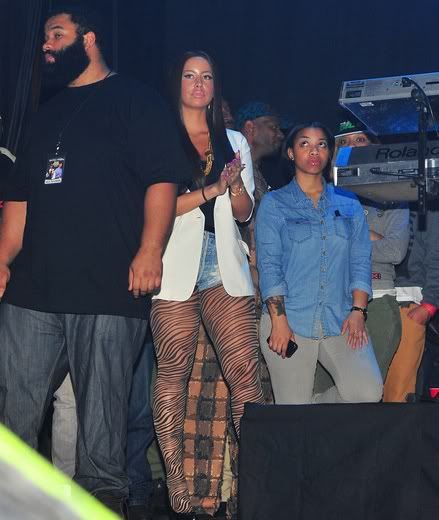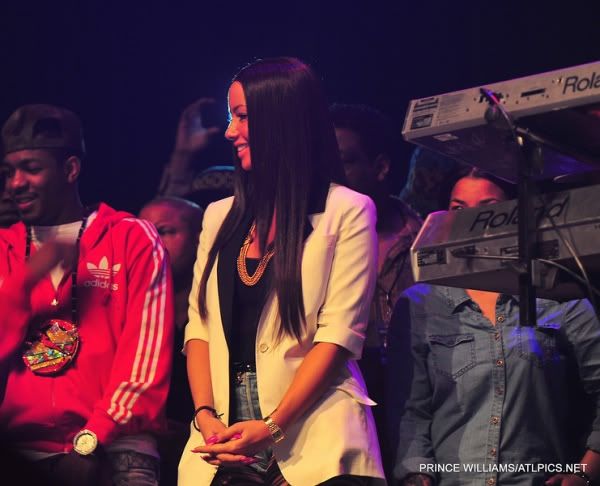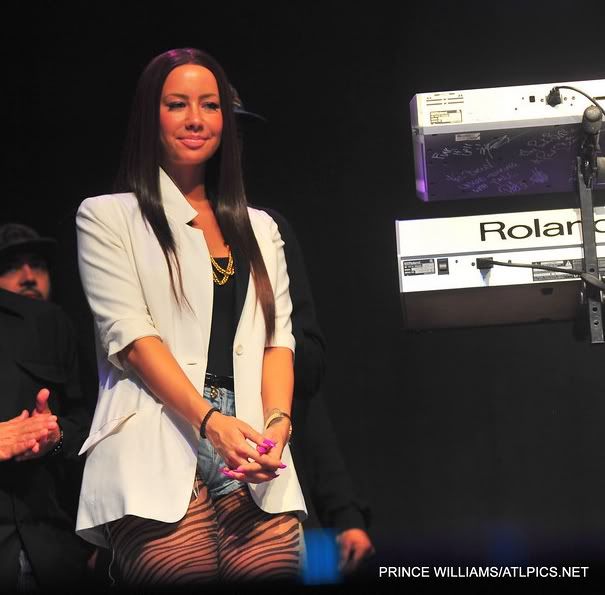 Long sleek brown tresses instead of her usual blonde baldie.  So...
DO WE LOVE IT?!
Pics via Prince Williams/ATLPics.net
The Randomness:
1.  Lamar Odom and Khloe Kardashian are taking their E! reality show cameras to Dallas.  SHOCKER.  Story