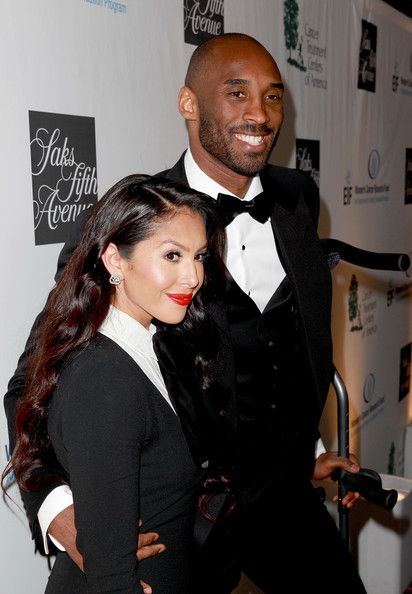 That Achilles injury and a horrible end to the Lakers' season isn't stopping Kobe Bryant from partying it up.  The Laker champ and his gorge wife Vanessa made their way to the EIF charity gala in Beverly Hills Thursday night.  And we've got the pics of the cute twosome hobbling along inside....
After celebrating their baby girl Gianna's 7th birthday on Tuesday, May 1st (baby Bryant & I are birthday twins!), parents Kobe & Vanessa Bryant  had a glammed up date night all in the name of charity.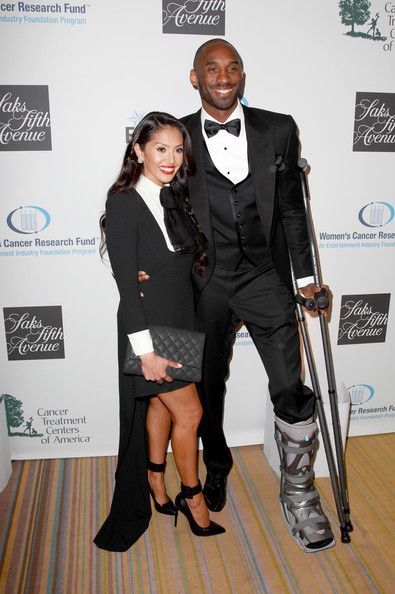 Kobe, in a full foot cast and hopping on crutches, brought his wife, decked out in Saint Laurent, to the EIF Women's Cancer Research Fund's 16th Annual "An Unforgettable Evening" presented by Saks Fifth Avenue at the Beverly Wilshire Four Seasons Hotel last night.  And the couple was all smiles despite all the year's setbacks.
Loving Vanessa's look.  Kobe's been giving constant Twitter updates about his recovery, telling fans a few days ago he just got his stitches out, so he's making progress.
Meanwhile, Kobe's mom, Pamela Bryant, is doing a bit of spring cleaning and selling off her son's memorable jerseys from high school and some other now-vintage gear from his career in the NBA.
Through Goldin Auctions in June, Pam is giving to the highest bidders "The Bryant Collection": His Lower Merion high school jerseys, his jerseys from his time playing ball overseas while he was just a kid, a few rings from All-Star games, and even a surfboard he won at a Kids' Choice Awards.
Moms are good for clearing out your old ish to make room for their own new ish.  Gotta love it.
*UPDATE* Apparently, Kobe didn't give permission for his ish to be sold.  Like we said, moms are good for clearing out your old ish.  However, this time, Pamela is selling the items in order to get cash to purchase a home.  We all know Kobe and his parents have been estranged and have had a rocky relationship ever since he married Vanessa Bryant.  So it seems Kobe hasn't been helping moms out in the money department.
Now, Kobe is suing to stop the sell of the items.  Damn homie.