Jay-Z's much anticipated "$100 Bill" song off the Great Gatsby soundtrack has hit the net in full.  Check it inside, plus why Ricky Ross is meeting with Reebok again and Kelly Rowland and The Dream's upcoming tour dates...
Hov's full "$100 Bill" track is out in full.  He's executive producing the whole Great Gatsby soundtrack, but his own solo track is one for the road.  Check it out above. 
By the way, you can now stream the entire soundtrack online now HERE.
Meanwhile, Jay is doing some good for kids by offering college scholarships to underserved students.  The scholarship, pushed through The Shawn Carter Scholarship Foundation, covers scholarship money for those who wouldn't typically qualify for a usual scholarship.
He will be awarding cash to single mothers, children who attend alternative schools, students who have earned a GED, students with grade point averages of 2.0 and students who have previously been incarcerated, etc., but desire a higher educational opportunity.
Rick Ross some type of way gt back into Reebok's good graces.  Because he and Swizz Beatz just had a meeting with the CEO of the sportswear company.  No clue what was on the agenda, but are they negotiating a deal to bring Ricky back as a spokesman after dropping him due to his rape lyrics and failure to understand rape culture?
Swizzy Instagrammed the pic saying:

Hmmm....this will be some ish....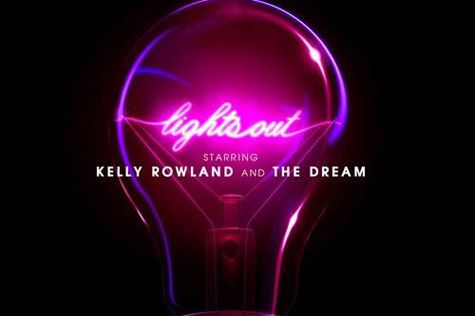 And finally, Kelly Rowland, pubbing Talk A Good Game, and The Dream, pubbing his IV Play album, have announced their tour dates for the Lights Out tour.  Kicking things off on May 23rd, the twosome roll to Minneapolis and take their concerts around the country to D.C., NYC, Chicago and will wrap it up in San Francisco in June.  All the dates for their multi-city tour are below:
May 23 – Myth – Minneapolis, MI
May 24 – Midland Theatre – Kansas City, MO
May 26 – Fillmore – Washington, D.C.
May 28 – Ram's Head – Baltimore, MD
May 29 – Wilbur – Boston, MA
May 30 – Best Buy Theater – New York, NY
May 31 – Theatre of Living Arts – Philadelphia, PA
June 4 – Venue to be determined – Raleigh, NC
June 5 – Center Stage – Atlanta, GA
June 6 – House of Blues – Orlando, FL
June 7 – House of Blues – Myrtle Beach, SC
June 13 – Thalia Mara Hall – Jackson, MS
June 14 – Varsity Theatre – Baton Rouge, LA
June 15 – Arena Theatre – Houston, TX
June 16 – Palladium – Dallas, TX
June 19 – Kool Haus – Toronto, Canada
June 20 – Royal Oak – Detroit, MI
June 21 – House of Blues – Cleveland, OH
June 22 – Bogarts – Cincinnati, OH
June 23 – House of Blues – Chicago, IL
June 26 – Woodlake Hotel – Sacramento, CA
June 28 – Regency/Mezzanine – San Francisco, CA
Who's going?