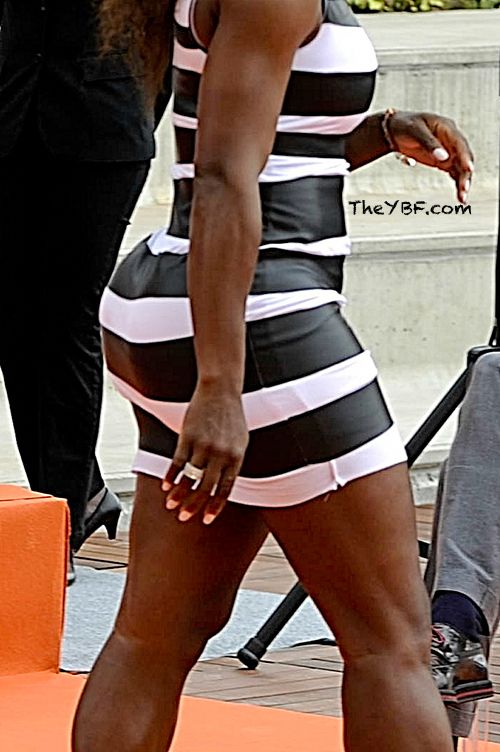 The rump of one of the world's most recognizable bods was spotted in Madrid earlier today.  Find out which fab chick took her stripes to Spain inside.... 
All that hard-earned ASStasticness belongs to tennis champ Serena Williams (shown above with Belarusian tennis player Victoria Azarenka).  And if you missed this easy one, you haven't been reading enough of YBF.
The fashion designer/nail technician/world-class Olympic athlete was seen making a speech during the Mutua Madrid Open presentation at Caja Magica in Madrid today.
Serena, who'll be competing in the tournament, was seated next to Spanish hottie Rafeal Nadal (who looks like he could sneak right in the family pic with the Debarge brothers doesn't he). 
Thouge she looked calm at the presentation, there's a lot at stake for Serena as she'll compete with Maria Sharapova for the world no. 1 ranking next week.  Get it!
 
 Photos via INF