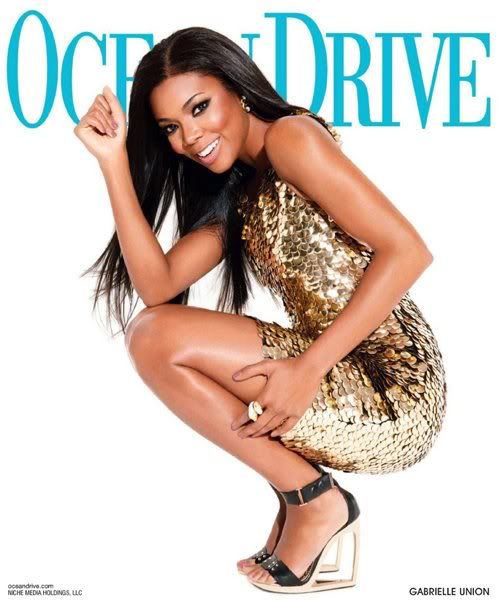 Gabrielle Union is showcasing her fabness for Ocean Drive Magazine.  The gorgeous actress rocked a gold fish-scale like dress for the cover of the Miami based mag, and she talked about why the MIA has become more of a home to her than any other place.  We're sure her Heat star boyfriend has a lot to do with that.
Pics and interview highlights inside...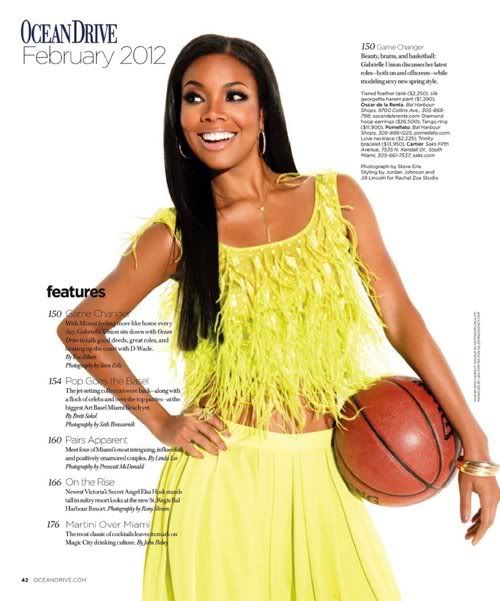 Posing in bold colors, shaggy accents, furs, and a basketball, Gabby is looking fabulous in the February 2012 issue of OCEAN DRIVE Magazine.  And she revealed why keeping her home in L.A. that she bought with her own money is important.  But why she still hates being away from Miami.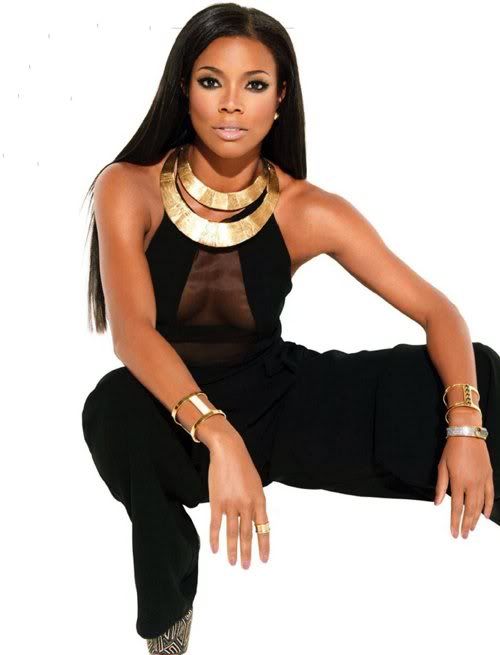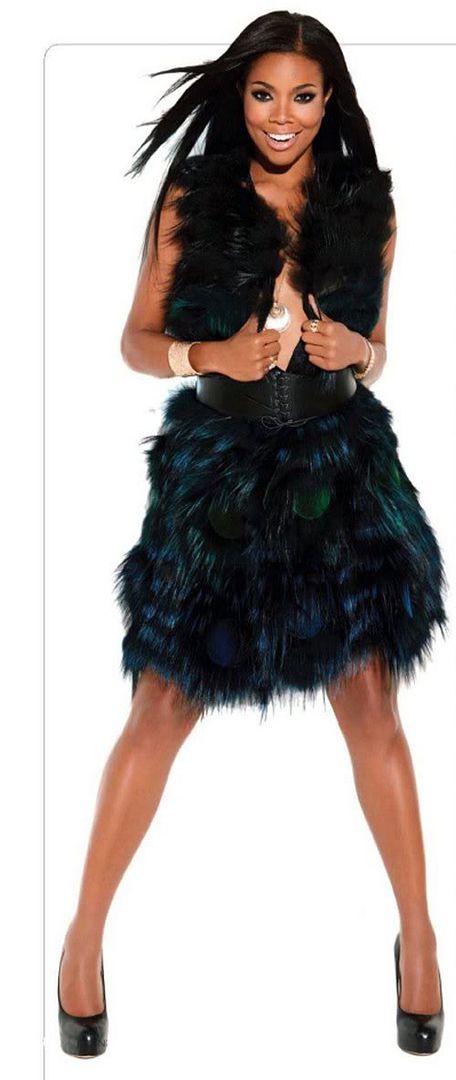 The 39-year-old Good Deeds actress is revealing why she feels Miami is the only place she can truly be herself.  And why she never thought about being a mother...but can envision it 5 years from now:
On getting sick when she's away from Miami:
"A week away is pretty much it for me. When I land in Miami, I feel like I've been holding my breath and am finally exhaling. I can breathe. I feel accepted, welcomed. I feel like I can be my true self, the woman I always aspired to be... More in Miami than any other place."

On keeping her house in California:
"[It has been] great because I have my own career and life elsewhere, I have a home I paid for with my own money, and I need to be able to nurture that as well."

On life with Dwyane Wade in Miami:
"D and I have a life together, too. I love my life in Miami, I can't imagine functioning without both, I love the design district, I love Midtown, I love what's happening downtown now. I can be at People's Bar-B-Que or Sustain or Prime One Twelve, and I'm comfortable. It's rare for me to feel that level of freedom. Miami represents joy for me."

On seeing a more diversely cast group of lead actresses:
"It's great for the other groups that are getting a chance to play more roles, and ideally, I'd like to think there were enough roles for everyone. But we are trying to get [filmmakers and producers] to consider that the doctor, a lawyer, even the lead could be an African-American woman."

On her career:
"I've been lucky; for the past year, I haven't really auditioned for anything; the parts I got were straight-up offers. I'm not so grand that I wouldn't audition. In fact, I wish I could audition more. There are a lot of people who won't give me a chance because I was in 'Bring It On' one thousand years ago. They don't think I can be more than that sassy sidekick. I guess they didn't see 'Cadillac Records' or 'Neo Ned.'"

On starting a family:
"I was never someone who thought about having kids – I mean, they're great in theory, but I never imagined having one [myself]. Maybe over the next five years I could wrap my brain around becoming a mother and what that would mean in terms of sacrifice and dedication. I don't do anything impulsively, so more toward the five years out than the one-year."
No longer having to audition, can live double lives in Miami and L.A., and has a man who adores her--no matter what folks say.  Must be nice....