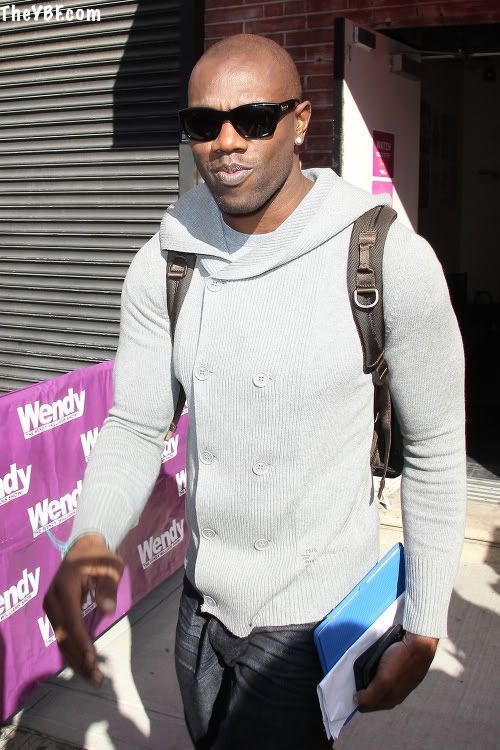 Terrell Owens stopped by "WENDY" today to talk about his money woes, meeting his 5-yr-old son and why he's not friends with Mo and Kita.  Watch Wendy dish on their interview inside and find out about JR Smith's sister fighting in China during a basketball game.
Terrrell Owens chatted with Wendy Williams today where they talked in-depth about the GQ interview he gave detailing his money problems, issues with baby mommas and distrust of Mo and Kita.  
Wendy discussed the GQ article at length asking him about his money woes (he had tons of bad investments), why he doesn't trust anyone (a friend stole $300K + Mo and Kita pitched a TV behind his back), his 4 baby mamas (he said he loves his kids but really didn't know any of the women) and why he is lonely (the grandmother who raised him passed away recently). 
He also shared that he is now a part of an indoor football league and hopes to return to the NFL one day.
After the show, Wendy sat down and gave her opinion about the interview wondering if we should feel sorry for T.O. or not.  Sigh.....
Watch the clip here.....
And over in China......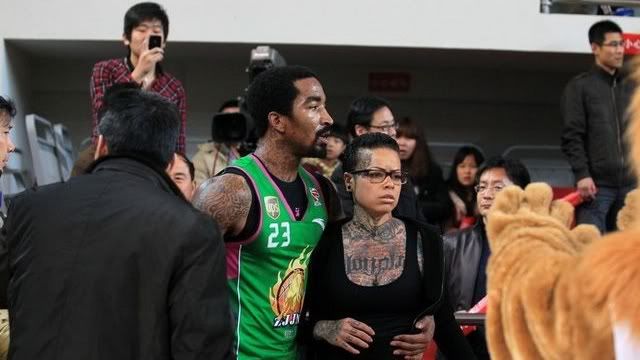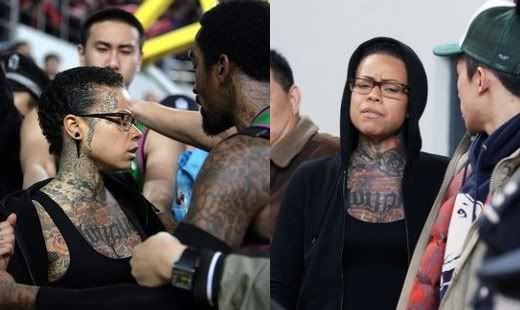 Both the sister as well as the girlfriend of former NBA baller J.R. Smith (currently playing for the Chinese Basketball Asso.)  have been blamed for a fight that broke out last night during J.R.'s Zhejiang squad's game against the host Tianjin. After fans heckled J.R., his girlfriend got into a shoving match with Tianjin fans while his sister Stephanie flipped the crowd the double-bird.
These tatts on this chick though...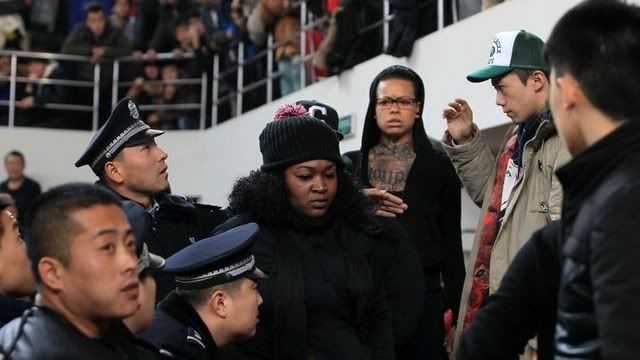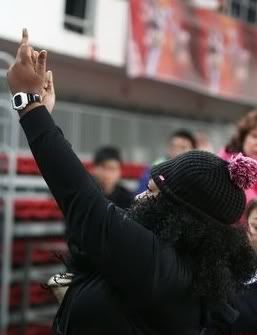 Though she also had a fight earlier this month, Stephanie said this one wasn't her fault and she was just defending herself.  She tweeted, 1st of all neither of us is embarrassed by each other. 2nd of all if ppl are throwing things and spitting at u what do u do?
Um.....offending folks overseas aint a good look....