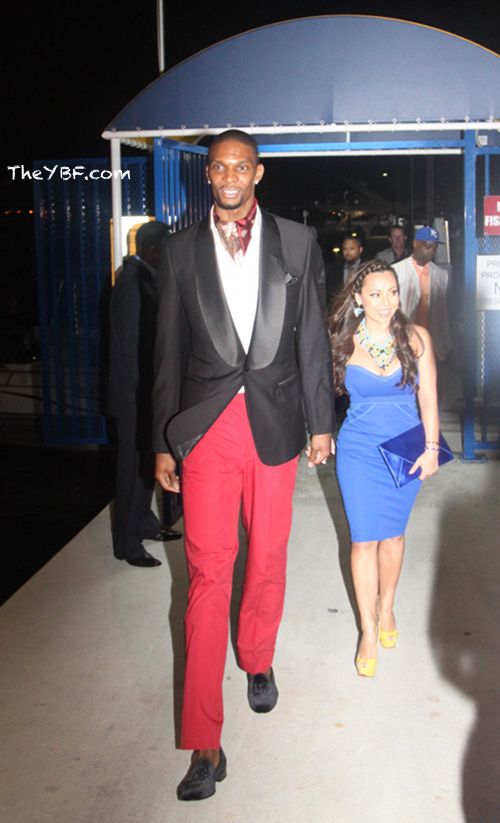 Chris and Adrienne Bosh stepped out in style last night to attend a lavish birthday party in his honor.  Unfortunately, the couple returned home to find they'd been robbed of nearly $475K in valuables!  Find out what happened inside, plus pics from the big bash before the couple got GOT....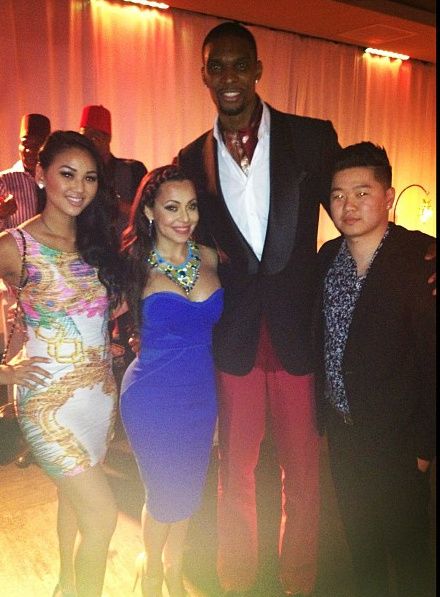 Gotta watch who you let around your ish.  Because this sounds like an inside job.
Last night, Miami Heat baller Chris Bosh got spicy and celebrated his 29th birthday at Bamboo Miami with wife Adrienne Bosh and some of their closest friends.  Dude was on flex-status that night...neck cocked and all.  Snaps.
Though the birthday party went off without a hitch, Chris and Adrienne returned home to find they had been robbed!  Hmmm..convenient timing wouldn't you say...as somone likely knew they wouldn't be home during that window of time.
TMZ reports that Chris and Adrienne discovered that their bedroom closet had been ransacked while their children, two babysitters, and another teenager were inside the home!   The robbers stole many items includes watches, purses and rings. Luckily, the baller's 2012 championship ring was not taken.  
The items stolen amounted to nearly half a million dollars (see attached police report for full calculations of what was taken):
-- 12 watches (worth $300,000k)
-- 2 rings ($4,000)
-- several purses ($155,000)
-- $20,000 in cash
The police report states there was no sign of forced entry and two doors in the home were unlocked.  "We are leaning on the side of this being an inside job," said Miami Beach Police spokesman Bobby Hernandez.   
We're sure the burglary left the couple a little shaken, but it did look like they really enjoyed their evening (outside of the home invasion).
Earlier at the party.....
Kendrick Lamar hit the stage to perform for the guests.  
He posed with Chris after his birthday set.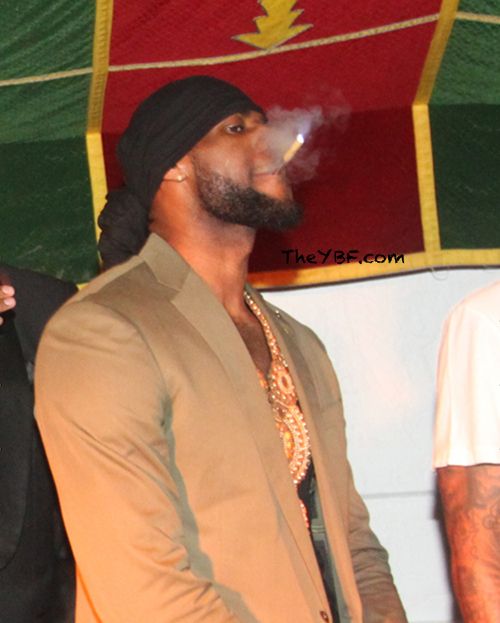 Savannah Brinson and LeBron James struck a festive pose.  Loves these two.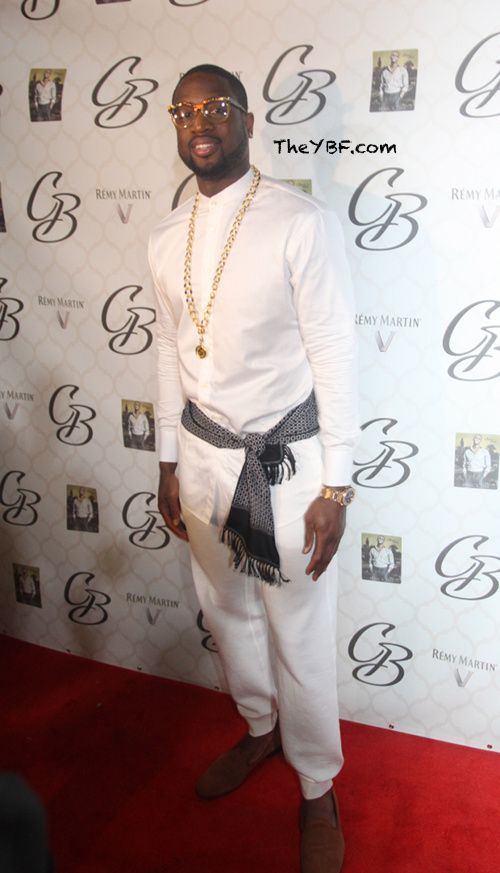 Dwyane Wade was there to support his teammate and wish him a happy birthday.
Juwan Howard and his lovely wife Jenine got into the spirit of things as well.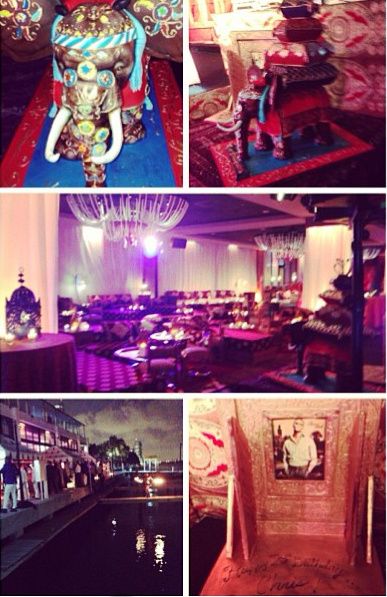 Guests at the Remy Martin-sponsored party also dined on three Divine Delicacies Custom Cakes. One cake was a 3-D replica of the elaborate birthday invitation, the second was an elegant, Moroccan-inspired, 5-tiered red cake with gold details and trim and the third was a Moroccan Elephant Cake with 3 cake pillows and Chris Bosh on top of the elephant. There were also individual henna cakes for guests to take home.
BONUS:
See footage of Chris and Adrienne's home above....
Photos via Splash/IG