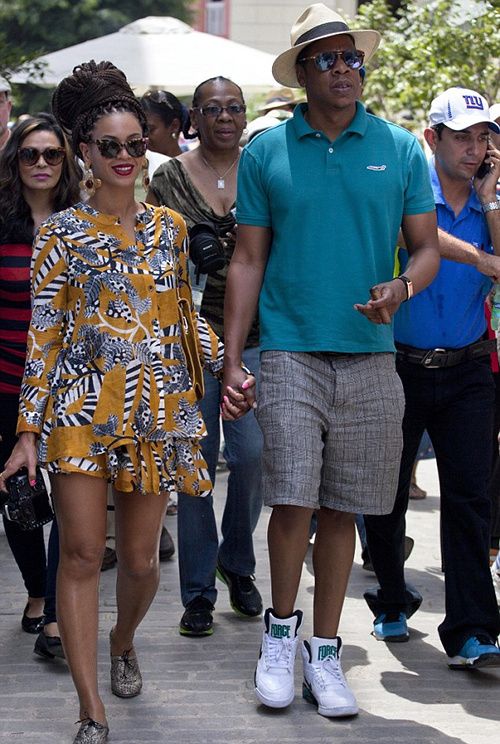 Beyonce and Jay-Z spent their fifth wedding anniversary in Cuba yesterday where Beyonce sported braids and Jay-Z puffed on a few Cuban cigars. See photos inside....
Yesterday, Jay-Z and Beyonce were in Cuba for their fifth wedding anniversary where the couple was seen strolling through the country's capital city, Havana.  Though Americans are barred from going to Cuba as tourists,  thousands often enter the country on academic, religious, journalistic or cultural exchange visas. We're sure Jay and Bey both went there to soak up some cultural inspiration for their upcoming world tours.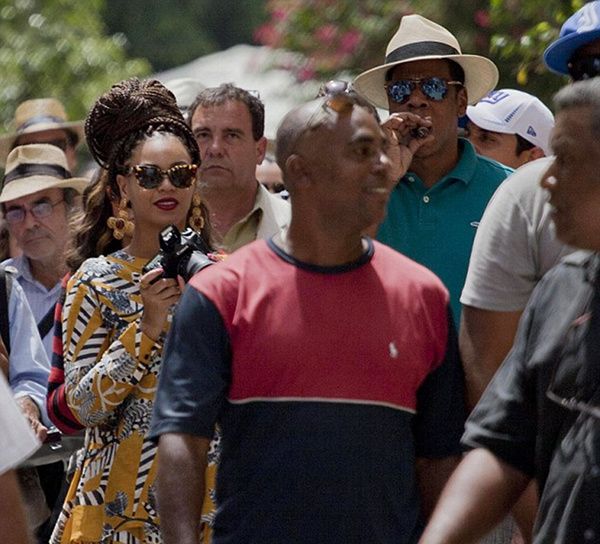 During their stroll through Central Havana, Jay-Z, whose love of cigars has been well documented, puffed on a few of Cuba's finest. You'll recall that he's taking a cigar-rolling expert on tour with him and Justin Timberlake this summer.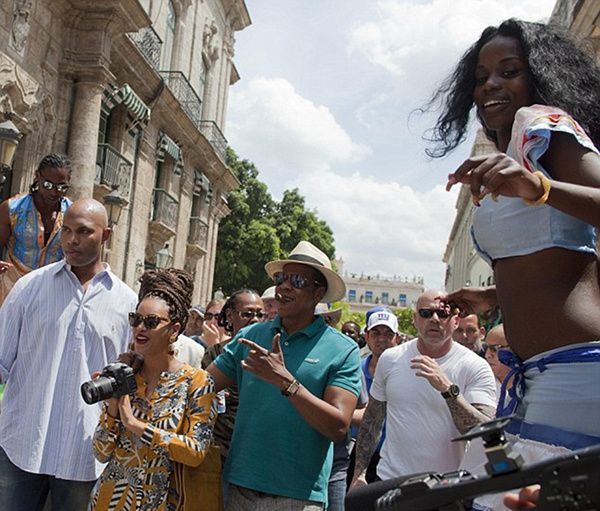 Beyonce, who's gearing up for her own Mrs. Carter World Tour, posed with fans while rocking a tribal look. She wore a Thakoon Addition Zebra Printed top, matching skirt, and Giraffe Walk Jaipur Tie Woven Flats. 
With Miss Tina in tow, the couple dined at the famous La Guarida restaurant for dinner on a feast of Cuban creole favorites including fish, chicken, black beans and rice.
And s a crowd gathered outside and cheered her name during dinner, Bey walked to the balcony and waved at the adoring fans.  A waitress at the restaurant,Silvia Fernandez, said, 'She was beautiful, without a drop of makeup, very natural.  What happened with the people was incredible.'
Happy anniversary Bey and Jay!
Photos via AP