Lil Wayne made his first public appearance after his severe seizures that landed him in the hospital a few weeks ago.  Check out Weezy back to partying it up, plus Rick Ross' second apology he really could have kept to himself...
Weezy's back in party mode.  At least when it comes to supporting his homies.  He made his first public appearance (above) this week at Miami hotspot Mansion's EXCESS MONDAYS party for rapper Rocko's release. Weezy had Birdman at his side and looked healthy and fresh-faced...as fresh faced as he could look. 
And sources at the party say it was only bottles of water at a VIP table.  We're going to keep hope alive that his lil self keeps it that way.  He stayed out till around 3AM party with Busta Rhymes and the rest of his crew.  We'll see how all this goes...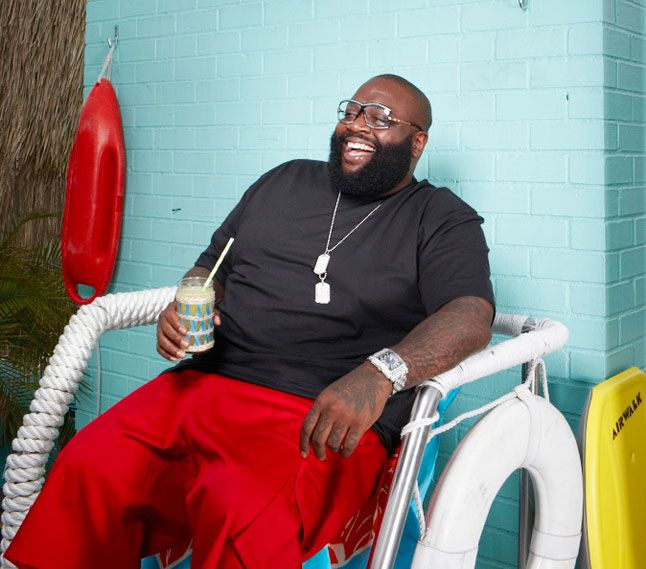 And just when we were about to give Rozay a second chance at redemption since he's now been thoroughly schooled on the FULL definition of rape.....he goes and displays his idiocy again.
After issuing a non-apology via Q93 in New Orleans last week for his "U.O.E.N.O." lyric that was a description of a rape situation, he's tried again.  And failed. 
Previously he told the radio station he never said the WORD rape.  So that means he wasn't talking about rape at all when he says he drugged a woman and had sex with her without her even knowing about it.  Yes, he actually said this.
So today, he's taken to his twitter to show us he hasn't learned a damn thing.  He said:
I dont condone rape.  Apologies for the #lyric interpreted as rape. #BOSS
And if you're wondering why he issued this half assed apology a second time, it's because protests are growing against Reebok. Rick Ross is a brand spokesperson for the sneaker company and a release of a new Rozay design is out this week.  With all the growing negative publicity and boycotts outside the Reebok stores, Ricky tweeted today:
Apologies to my many business partners, who would never promote violence against women. @ReebokClassics @ultraviolet
I really wish people would either completely take FULL responsibility for the wrong things they say and pledge to never let it happen again because they have learned the error of their ways....or just completely shut it up.  Pick one and stick with it. No safe middle ground.  We'd respect you more.
The Randomness:
1.  DJ Clue released from jail.  STORY
Photo Credit: AllTheParties.com