Khloe and Lamar Odom seem to have adjusted nicely to life in Dallas.  Khloe and brother Rob were spotted at the Mavericks game with Lamar's kids.  See the pics inside and check out the couple partying with Martin Lawrence and his fam.
Lamar Odom has been getting all types of family support after his big trade to Dallas.  Khloe is all about cheering on her hubby--and she brought her stepkids Destiny and Lamar, Jr. out this time as well: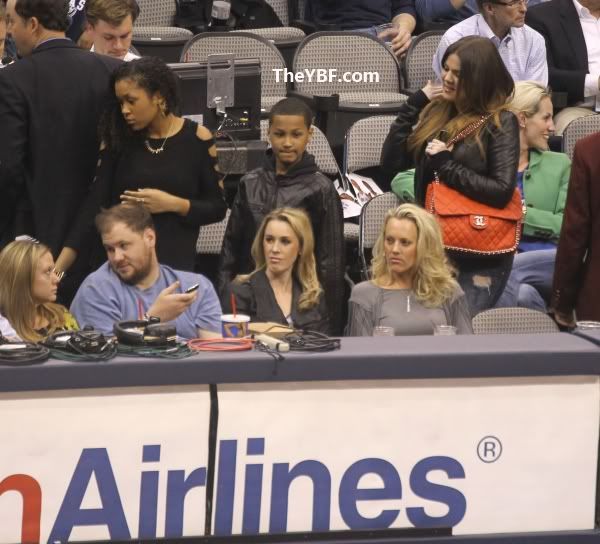 Fun times with the kiddies.
Also in Dallas.....
The Odoms are making friends with other celebs in the area.  And Khloe recently posted pics on her webpage hanging out with Martin Lawrence and his family for his daugter Jasmine's sweet 16 birthday party.
Jasmine is a big Kardashian fan so Khloe and Lamar were asked to surprise her.
Well that was nice of them...

BONUS:
Snoop Dogg recently posted a video where he blasts Kim Kardashian and says you can't turn a ho into a housewife.  Ouch.  Watch it above.
Photos via Brian Prahl / Splash News / Celebuzz