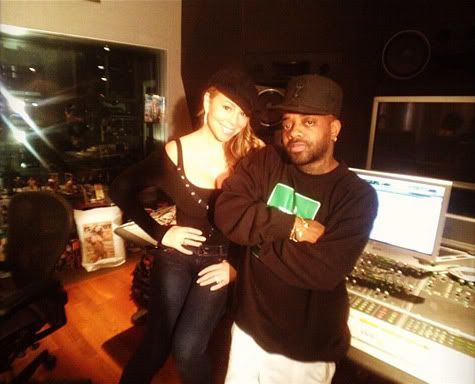 Jermaine Dupri tweeted a few studio pics while working with Mariah Carey. See the pics inside and watch Kalenna's new video for "Matte Black Truck."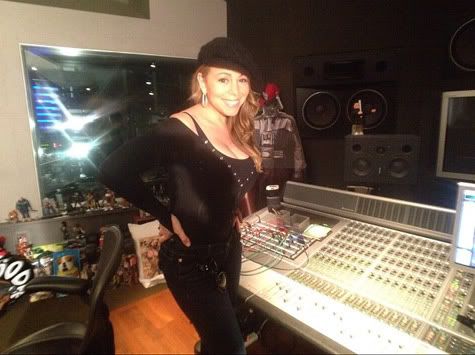 Jermaine Dupri tweeted pics from his session with pop diva Mariah Carey last night at Southside Studios in Atlanta.
He tweeted,
"I said MC they don't expect you to be camera ready, she said Yes they do LOL!!"
Looking good Mimi!
Also in music......
Kalenna, formerly of Dirty Money, has released her second viral video "Matte Black Truck" from her upcoming mixtape Chamber of Diaries.
Scheduled for a February 2012 release, the tape will feature Wayne Wonder, Maino, Rodney Jerkins, French Montana, Shakespeare and Yung Chris. Like a diary, the mixtape with document her life and be an expression of who she is in different areas.