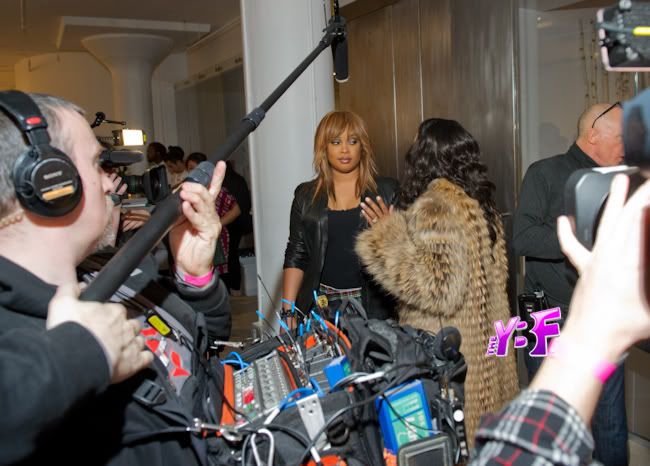 Da Brat got out of jail last year and went right back to the same style she's had since the early 90's.  So uber stylist June Ambrose has (finally) given her a new look for June's upcoming VH1 show.
Check out the new Shawntae Harris inside...
Oh hey Shawntae.  Da Brat lost the braids, barrettes, and over-sized tomboy clothes for her recent STYLED BY JUNE makeover.  And Ms. Ambrose put Brat in a kilt, boots, leather blazer, and a shaggy layered blonde look as she prepped her to hit the Fashion Delivers red carpet last night.
And June looked her usual fabulous self as well.  Loving these bold blues.  Hope Brat keeps her up her reformed look!
"STYLED BY JUNE" premieres (new date) March 19th on VH1.