Kelly Rowland is making some major music moves in the studio.  Check out how she spent her Friday night working away inside...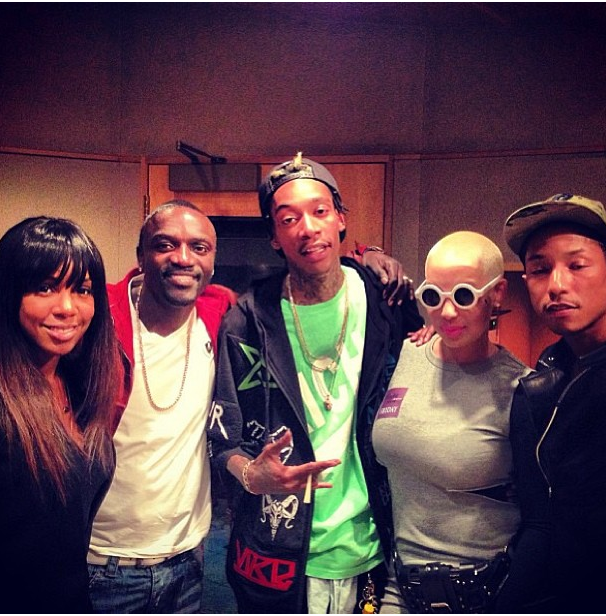 As Kelly Rowland gears up for her upcoming fourth studio album, Talk A Good Game, she's been hammering away tracks in the studio.  And last night, she spent the evening in a Cali studio with Akon, Wiz Khalifa, Amber Rose and super producer Pharrell.  Wonder what they're all cooking up...
The "Kisses Down Low" singer is dropping the album later this year.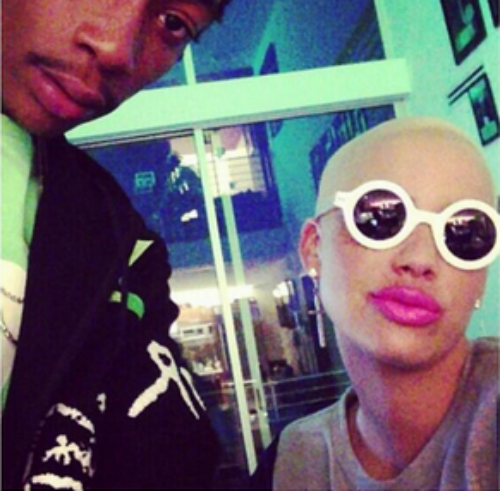 Meanwhile, Amber Rose stirred up a bit of controversy last night with the above pic...that she soon after deleted.  Apparently, her fans thought she had cuts and bruises around her lips (which look swollen) and her eyes.  And questions flew about if she got hit, got into a fight, or maybe was suffering from Botox bruises. 
Who knows.  She deleted that one but left up the ones with her and Wiz chillin' backstage at Jay Leno recently: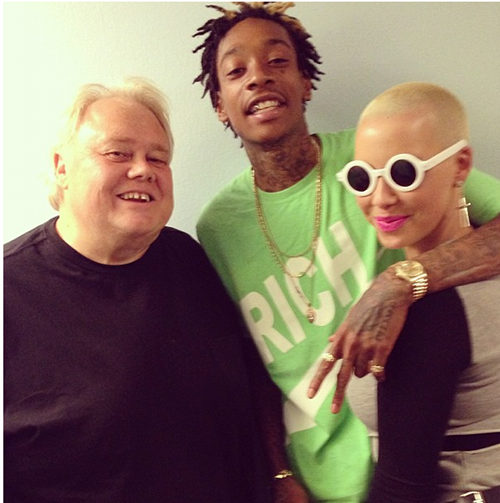 New mom Amber said she was a huge fan of "Splash" star Louie Anderson's cartoon.  So they all snapped a pic backstage.  Fun times.
BONUS: In case you missed it, here's Wiz's new video with Akon for "Let It Go" off Wiz's O.N.I.F.C. album:
Photos: Instagram