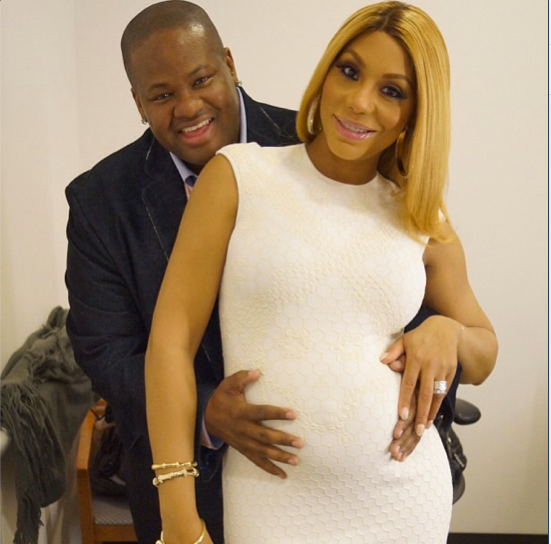 Recently, Tamar Braxton's best friend Tameka "Tiny" Harris dropped some secret baby news about Tay Tay.  And Tamar has yet to speak on it.  Check it inside...
While Tiny was chatting away with HipHollywood.com about her girl Tamar's pregnancy, she claimed she wouldn't give anything away about the baby.  But the bestie was beaming with so much happiness that she let the se of the baby slip.  And got flustered throughout the rest of the interview once she realized what she did. 
"I've seen HIS little face, she has a 4D picture," Tiny said.
Whoopsie!  Interestingly, neither Tamar nor Tiny have commented about it.  So it looks like a bouncing baby boy will be popping up soon.
Tay, who is reportedly in her last trimester, also just did a photoshoot with Rob Ector in Atlanta.  And we're hoping it's one that shows off that baby bump.  The photog tweeted:
Just wrapped shoot with @TamarBraxtonHer!! The whole squad killed it!
Can't wait!
The Randomness:
1.  The alleged pre-nup details on how Michael Jordan will protect his $650 mill fortune.  STORY