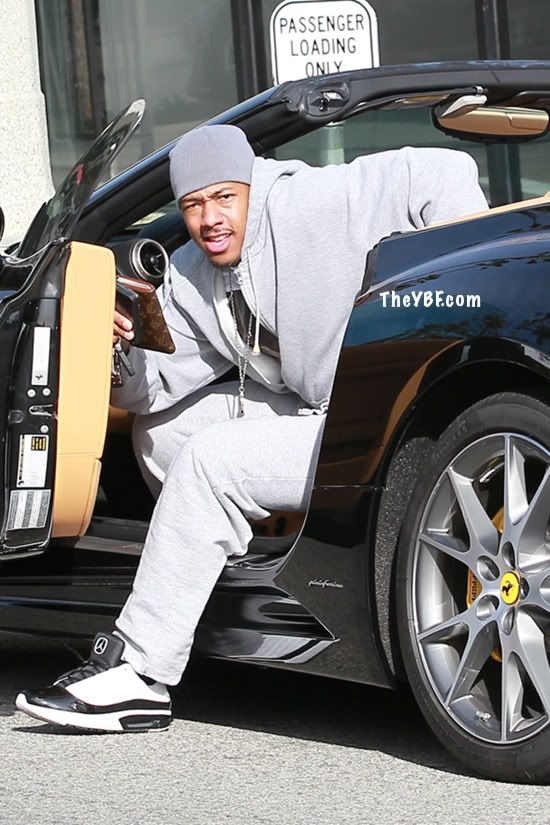 Recovering nicely from that kidney failure scare, Nick Cannon was spotted out and about in his black Ferrari in LA today. See the pics inside and his words for Chelsea Handler...again.
Mariah Carey's hubby Nick Cannon seems to be doing just fine as he was spotted hopping out of his whip in LA today.
He kept it comfy in a Nike sweat suit and Jordans while handling his business.
Yesterday, Nick snapped at comedienne Chelsea Handler, who called Mariah "ridiculous" during her recent interview with Howard Stern.   And this wasn't the first time. 
Chelsea said: "She's worse than Elizabeth Taylor.  She's just so ridiculous with her body. You see her one day and she's like 50 pounds heavier or lighter. I mean, what is she doing? I don't even understand what hemisphere people like that operate in. There's nothing real about her and her Hello Kitty whatever…"
So Nick tweeted: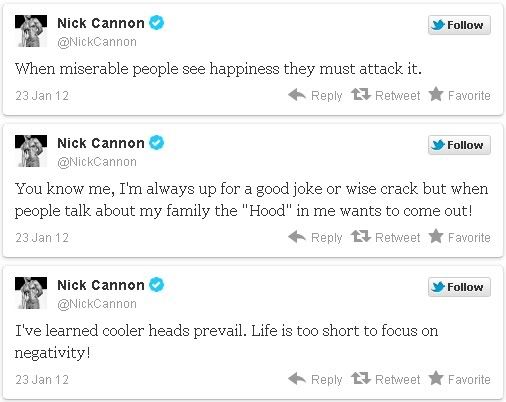 Don't bring the hood out Nick!