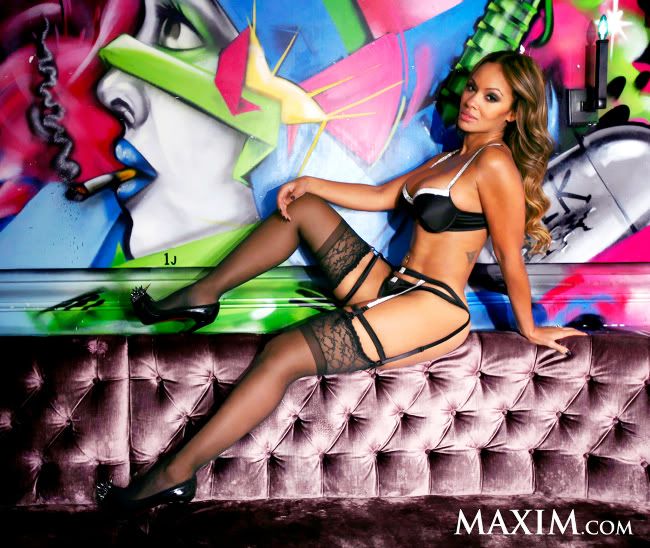 Evelyn Lozada is putting all her goodies on display for the new digital issue of MAXIM.  The "Basketball Wives" star and fiance of New England Patriot Chad Johnson threw on her best black spikey Louboutins, thigh highs, garter belt, and sheer bra for a revealing new photoshoot.  On, and she reveals why her breasts are her best asset.
Check out the pics inside...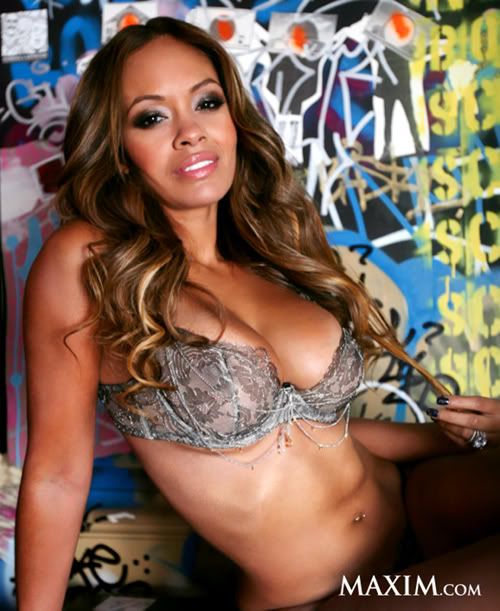 VH1's Evelyn Lozada has taken over Maxim Digital in an ultra sexy photo shoot for the men's mag.  The 30-something Puerto Rican spitfire dished on her guilty pleasures, how a Louboutin shoe almost delayed her flight, and why she calls her AFC champion fiancé Chad Ochocinco "Poopsicle".
Here's a few quotes from the scantily clad (with a bod like that can we really blame her?) reality star's interview:
Do you ever go topless on South Beach?
No. I would never do that. Being topless on South Beach is not a good look. (laughs)

Makes sense. Your shoot shows you have tight end skills of your own. Which of your body parts do you love most?
My breasts. They're pretty. (laughs)

Is Ochocinco as animated off the field as he is on it?
Yes. Chad is animated 24/7, and it drives me a little crazy sometimes. He's very energetic with tons of jokes. But he's not as arrogant and cocky as people think. When he's home he's very polite, and a gentleman. But he's always on.

 

If you weren't a reality TV star, what would your second career be?
Full-time entrepreneur. Before Basketball Wives, I was very busy in Miami with my shoe store, Dulce. I love shoes. And the only reason I signed on to do the show was to help promote my store. So if my life wasn't so non-stop now, I would be at my store 24/7.
Check out more pics shot at Gunbar in NYC: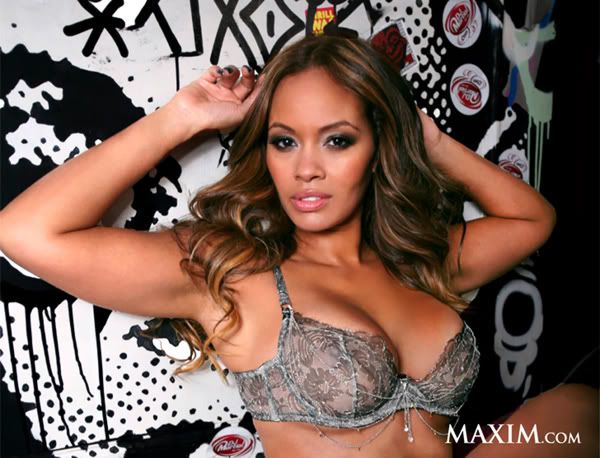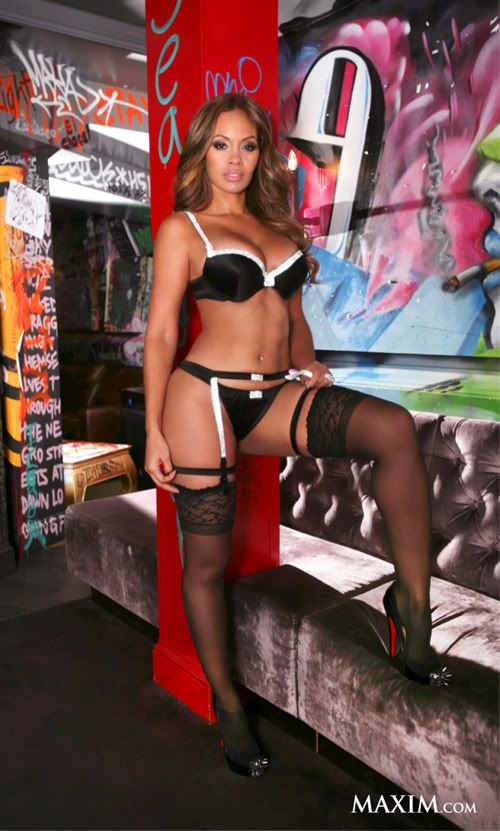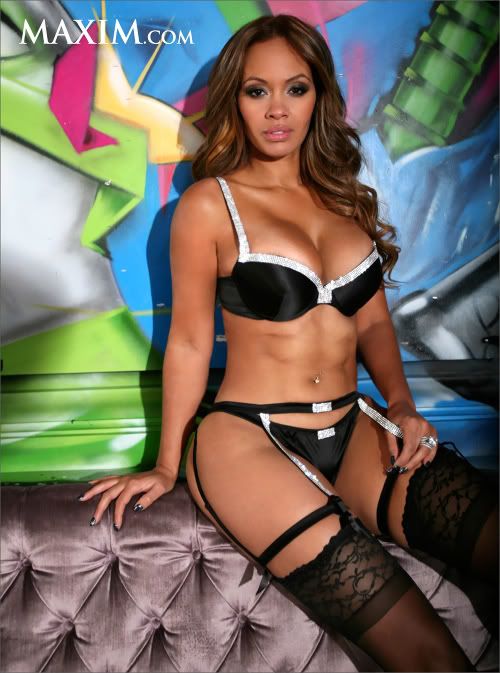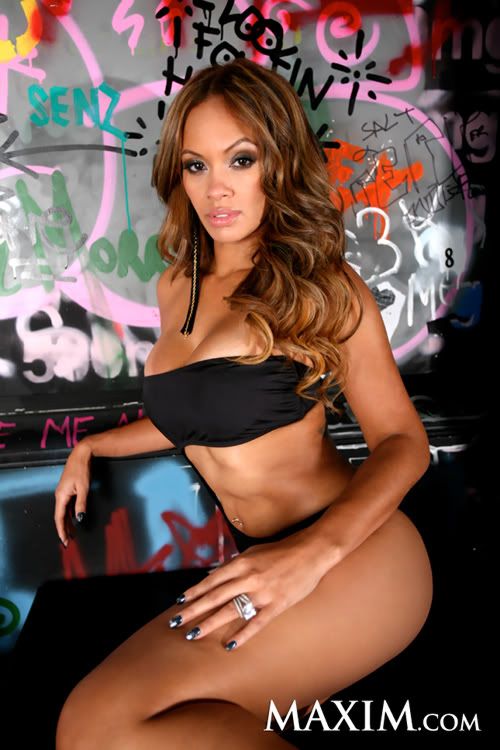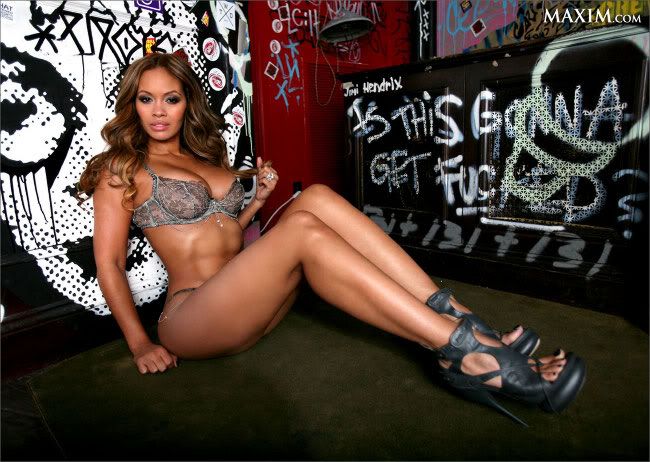 Mr. Johnson thought her new twitter avi (one of the pics from this shoot) was a bit to sexy for the public to see--so he issued a threat:
@EvelynLozada We cool n all but if you've till 5 o'clock to change your avatar. If my request isn't met by 5 u'll be put n the friend zone
And her funny response?  "@ochocinco West coast time? Will we be friends with benefits? #Decisions"
Her book Inner Circle: The Wives Association is on pre-sale at Amazon.  And the 4th season of "Basketball Wives" kicks off February 20th.
You feelin' the pics?
Photog: Cory Davis