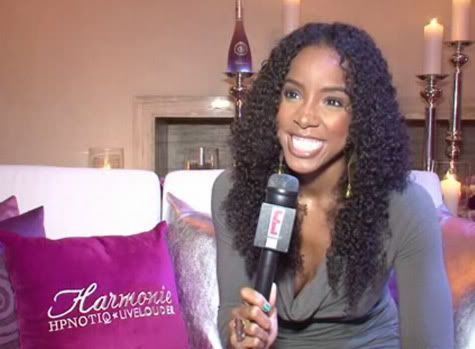 Kelly Rowland gushed about Baby Blue Ivy Carter during a recent Access Hollywood interview and described just how stunning she is. Watch the clip inside and see what Mary J. Blige tweeted after she was snubbed by the Oscars.....
While at the Hpnotiq Harmonie and Live Louder kickoff party in Hollywood last night, Kelly Rowland talked to E! about Beyonce and Jay's daughter Blue Ivy Carter.  She gushed, 
"She is just more precious than a diamond. She 's just so stunning. I'm so happy for my sister and her husband. She 's beautiful."
And about the new parents, she said,
"She's an incredible mother. I' m so incredibly proud of her, so proud of her. She 's in mommyville and I'm so happy for her and her husband's in daddyville, and the baby is very beautiful."
Peep the video below:
And in other news......
Mary J. Blige got a little pissy when she didn't get nominated for "original song" when the 84th Annual Academy Awards nominations were announced today.  She was considered a front-runner for "The Living Proof," the ballad she penned for The Help.
But here's the kicker....the category USUALLY has 5 nominees....this year they had two!  Why the snub????
Mary tweeted her frustration saying, 

SIDEBAR:  Elton John didn't get nominated either.  I'm SURE we will hear from him and his husband soon...
BONUS:
Mary co-hosted "Live With Kelly" this morning and she performed "The Living Proof" as well.