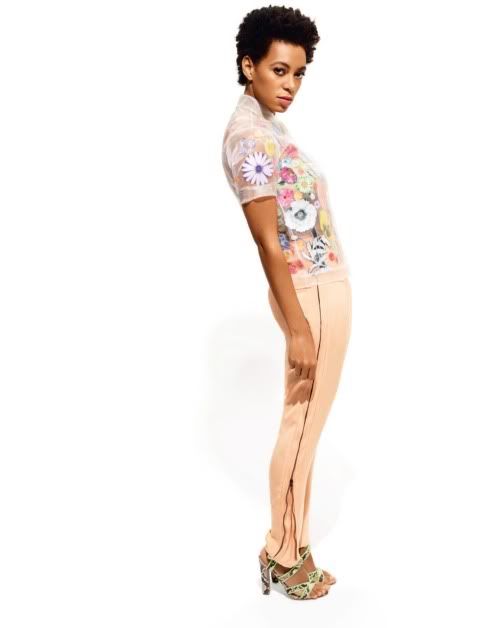 Solange recently posed for INSTYLE Magazine, and took some time to gush about her brand new niece Blue Ivy Carter. See the pretty pics and find out Solange's "plans" for being an aunt inside.....
Singer/Actress Solange Knowles is ready for a little bit of payback on her big sis Beyonce.  She posed it up in uber cute fashion mixes of florals, bold colors and prints for the February 2012 issue. 
And while talking about her plans for being a great auntie, she revealed:
"This may sound awful, but I'm excited to let the baby do whatever it wants, in the same way my sister's done with my son.  I'm going to get her back for all those late-night popcorn sessions and just spoiling my child to no end!"
About her choice in style, she says:
"Whether it's eyelets, knits or florals, I always enjoy playing with texture and pattern. I like contrast."
Gotta love it.
Check out more pics from her spread below: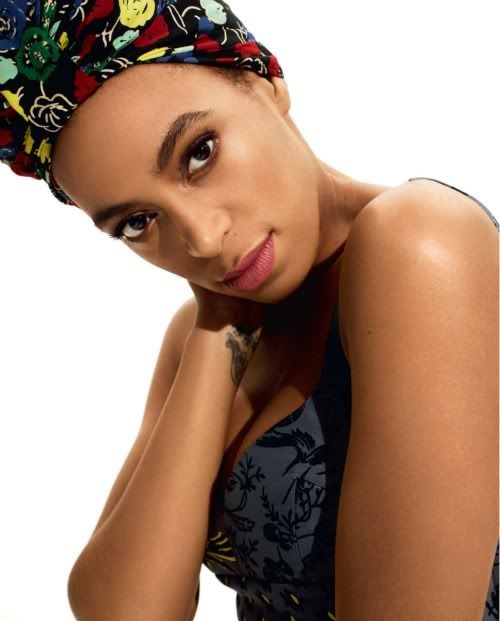 Loving the spring mix of prints.  She pretty much always pulls it off...