Mary J. Blige recently shotwq a few flicks (rocking a classy white blouse) at the Mandarin Oriental Hotel in NYC.  See the photos and find out about her latest songwriting gig inside.....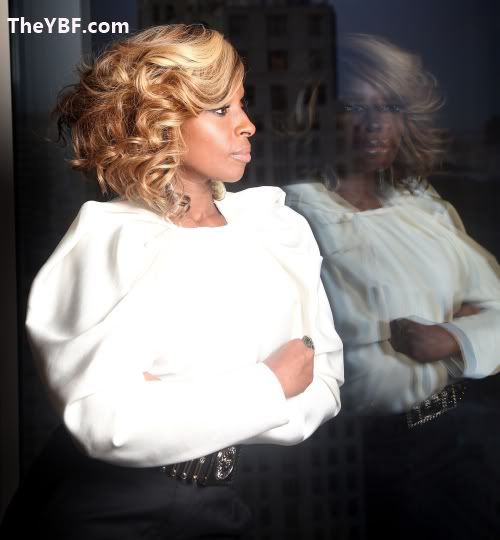 Mary J. Blige has been making the rounds in NYC and just this morning, she co-hosted with Kelly Ripa on "Live With Kelly."  As the twosome interviewed Chris Hansen of "The Bachelor," Mary says she's not the one to be fighting a bunch of women over a man:
"I watched it specifically because of today ... I used to try to watch it, but it was just like, you know, one guy and all these chicks and he's gonna pick the one he likes the best and they're all fighting for him. It makes sense to whoever thinks that way, but I'm a woman who doesn't think that way. I'm either worth it or I'm not. I'm the one. I'm not going to be fighting over you with 10 other women."
In addition to just singing, Mary's songwriting career is really taking off.  She was recently nominated for both the Golden Globes and Screen Actors Guild Awards for penning "The Living Proof" from The Help.   
And now she's writing a new song for a documentary focusing on sexual assault in the U.S. military.  Nice.
Photos via Pacific Coast