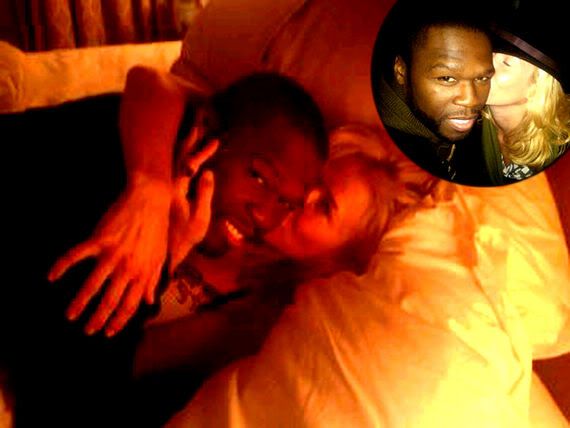 Chelsea Handler went on "The Howard Stern Show" recently and she broke down the "break down" that happened during her fling with 50 Cent and how Ciara helped lead to their demise. Get all the juicy bits inside.....
During a recent stop by Howard Stern's radio show, comedienne Chelsea Handler revealed what really went on with her and 50 Cent.
The comedienne, sitcom creator, and late night talk show host confirmed that she "dated" him for a few months and he used to fly out to many of her shows all around the country.  He was even set to join her and her family on vacay in Anguilla.  But ish went left when Ciara got booked on her talkshow. 
She said Curtis called her and threw his semi-ex-girlfriend (or booty buddy, whichever fits their scenario) Ciara under the bus.  He said that Ciara was still in love with him and that she kept calling him and leaving messages so it may be awkward to have her on the show.  At that point, he attempted to put Chelsea onto a threeway call so he could play the message.....but she stopped him.
Chelsea basically said that she worked TOO HARD to play 8th grade games and then in her own words, called him an insult that involved him "being from the streets."  She added that he didn't deserve to even talk to someone like her.  She hung up in his face and they never spoke after that.
SIDEBAR:  She said she never used the "N-word".
And as her last compliment to him, she says to Howard, "He's kinda smart...in a certain kinda way."
Listen to the interview below (the first three minutes are about 50 Cent):