It's Kenzo Hounsou's first day of school!  Kimora & Djimon's baby boy is all grown up.  And, of course, mommy Kimora documented the whole tear-filled occasion.
Pics inside...
Look at that cutie patootie with his backpack and Spiderman lunch box prepped and ready!  Kimora Lee Simmons Hounsou and Djimon Hounsou's 2-and-a-half year old son is ready for preschool.  So mama KiKi snapped some pics and wrote a message on her site about her little boy growing up:
"Can't believe he's so grown up! Why does Kenzo Lee's first day of school feel like he's leaving for college?? And why does he look so excited to leave his mommy? And what tips did his big sisters give him? Questions…

Regardless, I'm proud of him and gave my best effort not to cry – too much – as we dropped him off. Is anyone else out there struggling with letting go? Please let me know"
Awww.  More pics of Kenzo's preschool breakfast with his sisters Aoki & Ming Lee:
Loves it.  Kenzo spent the Christmas Holidays with his fam in St. Barts as well: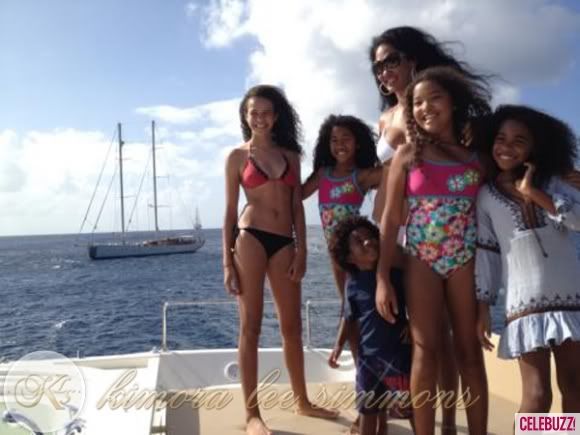 Oh the life of babes...
Pics: Kimora's Website