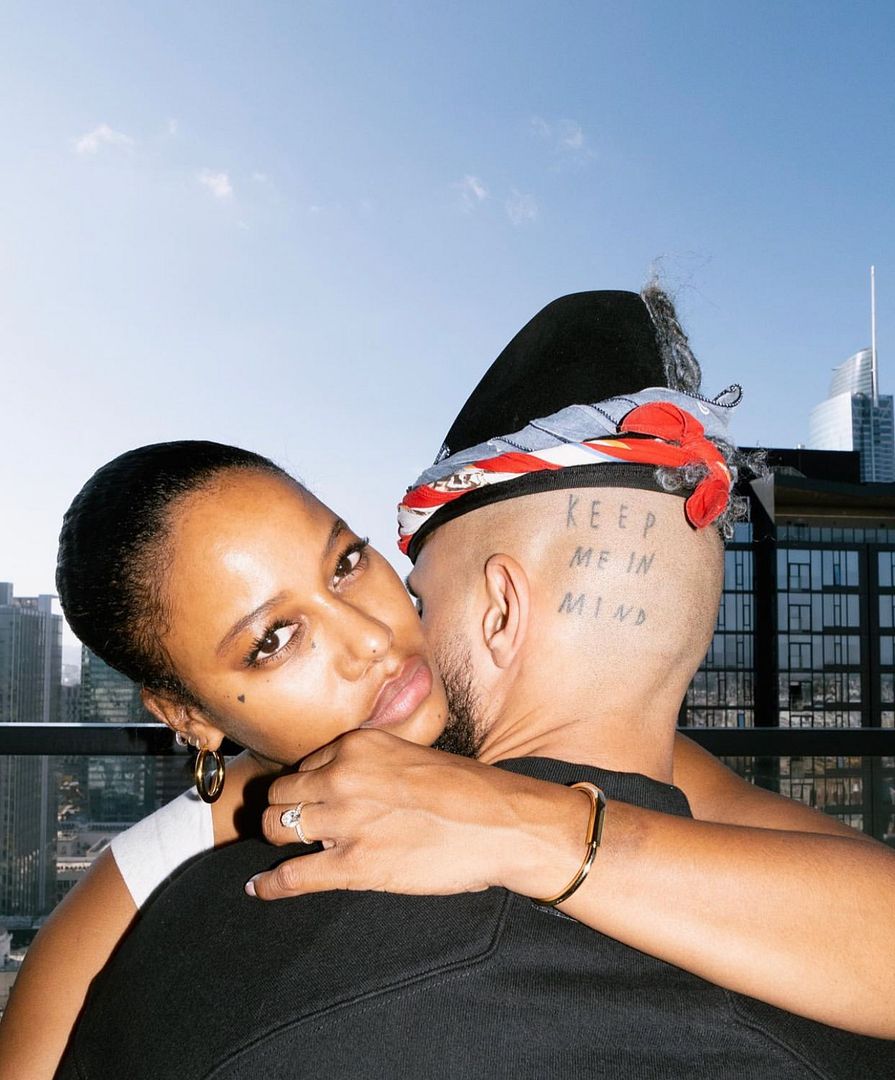 It looks like wedding bells will be ringing for actress Taylour Paige! She just revealed not only does she have a new man, but she's engaged - nine months after calling it quits with actor Jesse Williams. See her ring and more inside...
Well, well, well!
Actress Taylour Paige is no longer on the market and she made the announcement herself.
In fact, the ZOLA actress revealed not only does she have a new man, but she's also engaged! The former "Hit The Floor" actress shared pictures of her engagement ring on Instagram. She incorporated the announcement into her new brand partnership with Tiffany and Co., tagging the brand in three photos.
In the first photo, she's affectionately hugging a man around his neck, showing off her diamond engagement ring. In her second photo, she's showing off her ring while attending some type of event. And in her third photo, she's holding a book up to her face, showing off her rock:
"Out of nowhere! You appeared and showed me that the way that I love was always the way because it's your way, too," she captioned.
While she didn't specifically say she was engaged, Taylour's IG comments section was filled with congratulatory messages from friends and fans.
The 31-year-old actress - who celebrates a birthday next month - appears to be engaged to street wear designer RivingtonStarchild. He shared a photo on his IG with her rocking his designs: 
And here's another photo of the couple:
Rivington shared the engagement post on his IG Stories: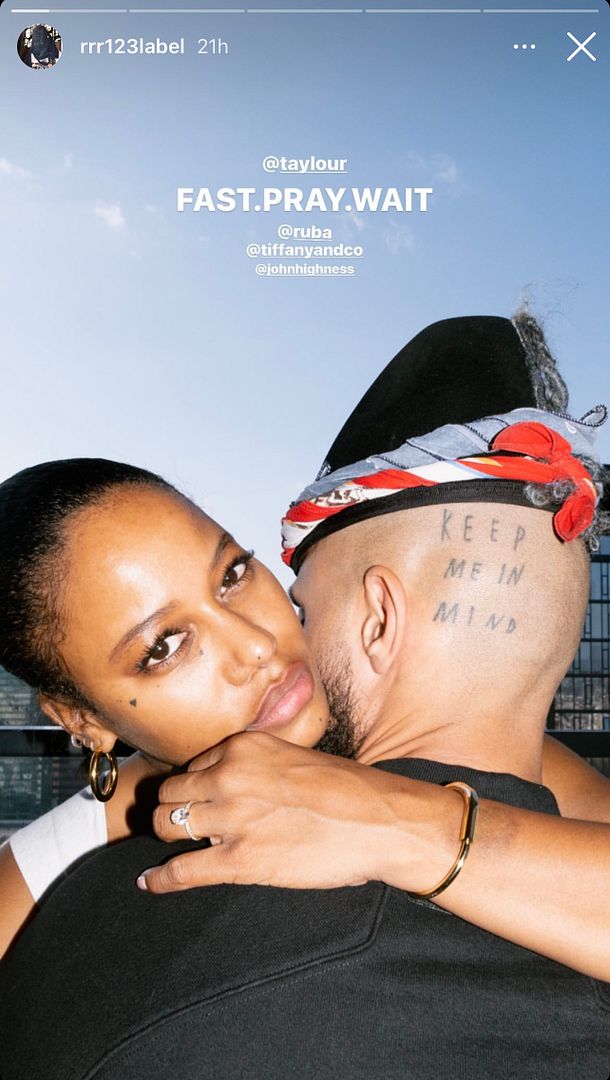 In December 20201, the Ma Rainey's Black Bottom actress called it quits with Jesse Williams, who's currently in the middle of a nasty custody battle with his ex-wife Aryn Drake-Lee. 
Months before their breakup, Taylour shared in GQ's Modern Love issue (in 2021) how a spiritual advisor envisioned her relationship with the former "Grey's Anatomy" star months before they met. Taylour said her healer predicted a mysterious "J" figure, who worked in the industry, would "approach her in a dark, crowded space." Months later, it happened exactly how her healer predicted.
Now, we know their relationship has ran its course.
As for her engagement, some folks believe her new beau was already around while she was dating Jesse, while others feel when you find the one - it's the ONE.
Congrats to the couple!
Photo: Taylour's IG