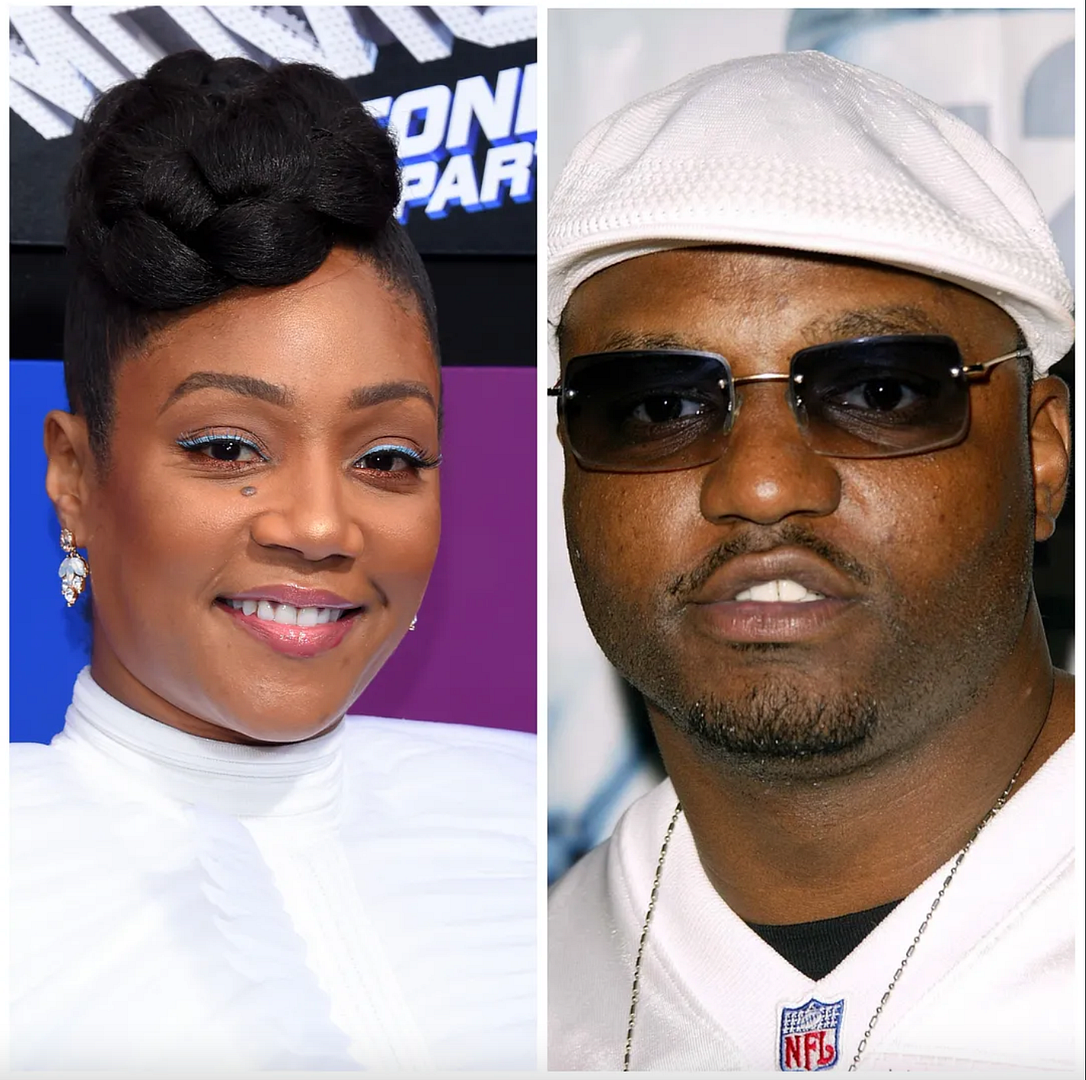 The child sexual abuse lawsuit filed against TiffanyHaddish and AriesSpears has been dismissed. The woman who filed the suit - identified as Jane Doe - has issued a statement after asking a judge to dismiss the case without prejudice. Details inside…
It seems the woman who filed a child sexual abuse lawsuit against comedians Tiffany Haddish and Aries Spears has a change of heart. Earlier this month, the woman - identified only as Jane Doe - wrote a letter to the Los Angeles County District Attorney's Office requesting they both be prosecuted and arrested. Now, the case has been dismissed.
TMZ got ahold of court documents that revealed Jane Doe asked the judge to dismiss the case with prejudice, which means it cannot be filed again in that court.
Aries Spears took to Instagram to react, asking folks to "keep that same energy" they had towards him when the lawsuit was first filed: 
You'll recall, Jane Doe filed a lawsuit against comedians Tiffany Haddish and Aries Spears for alleged child sexual abuse with disturbing allegations about how she and her brother were allegedly coerced into performing sexually suggestive acts on camera while underage. 
The woman is now 22-years-old and her brother is now 15-years-old, and she is now the legal guardian of her brother. In the suit, the siblings claimed the comedians' disturbing actions traumatized them for life.
After the case was dismissed, Jane Doe issued a statement to TMZ that said, "My family and I have known Tiffany Haddish for many years – and we now know that she would never harm me or my brother or help anyone else do anything that could harm us. We wish Tiffany the best and are glad that we can all put this behind us."
In the statement, Jane Doe did not mention Aries Spears, but it's reported he's cleared as well.
A few days after news broke about the lawsuit (which was filed August 30th), Tiffany took to social media to speak out for the first time, sharing she "deeply regrets" participating in the "comedy" skits and said she wasn't fully aware of what the skits were about.
"I know people have a bunch of questions. I get it. I'm right there with you. Unfortunately, because there is an ongoing legal case, there's very little that I can say right now," the EMMY winning actress wrote. "But, clearly, while the sketch was intended to be comedic, it wasn't funny at all — and I deeply regret having agreed to act in it," she added. "I really look forward to being able to share a lot more about this situation as soon as I can."
On September 5th, Jane Doe wrote a letter to the Los Angeles County District Attorney's Office, calling for the comedians' immediate arrest and prosecution.
In the letter to L.A. District Attorney GeorgeGascón, Jane Doe explained that her mother filed a police report against Tiffany and Aries in Las Vegas back in January 2020. She said the Vegas authorities passed the case to the LAPD, which "has done nothing with this complaint."
In her letter, she said Detective Eastborn told Jane Doe's mother that "there are children being molested present day" and that their complaint was "not a priority."
"This matter's breadth and complexity require your jurisdictional powers and resources to tackle and end the ... depravity committed by Haddish and Spears," reads the letter, which was provided to The Los Angeles Times. "My brother and I are prepared to speak with investigators and prosecutors from your office and provide you with irrefutable evidence that substantiates our allegations."
The lawsuit outlined two videos.
In the video filmed in 2013, the woman said Tiffany encouraged her to mimic the motions of giving fellatio on camera. At the time, she was just 14-years-old. The second video - filmed in 2014 - showed Aries pretending to be a pedophile who lusted after John Doe, who was 7-years-old at the time, while he played with a toy in his underwear as R. Kelly's"Bump & Grind" played in the background. The skit was titled "Through A Pedophiles Eyes." The disturbing video exists and is online currently, but we will NOT be sharing it.
The pedophile clip ended up being posted on Funny or Die, as well as other online platforms. Funny or Die issued a statement saying they had NOTHING to do with the production of the video and that they immediately took it down once they were aware it existed.
Both Tiffany and Aries called the lawsuit a "shakedown." Now, it's seemingly settled.
We wonder what caused the change of heart. We hope she wasn't bullied into making this decision. 
Photos: DFree/Shutterstock/s_buckley/Depositphotos