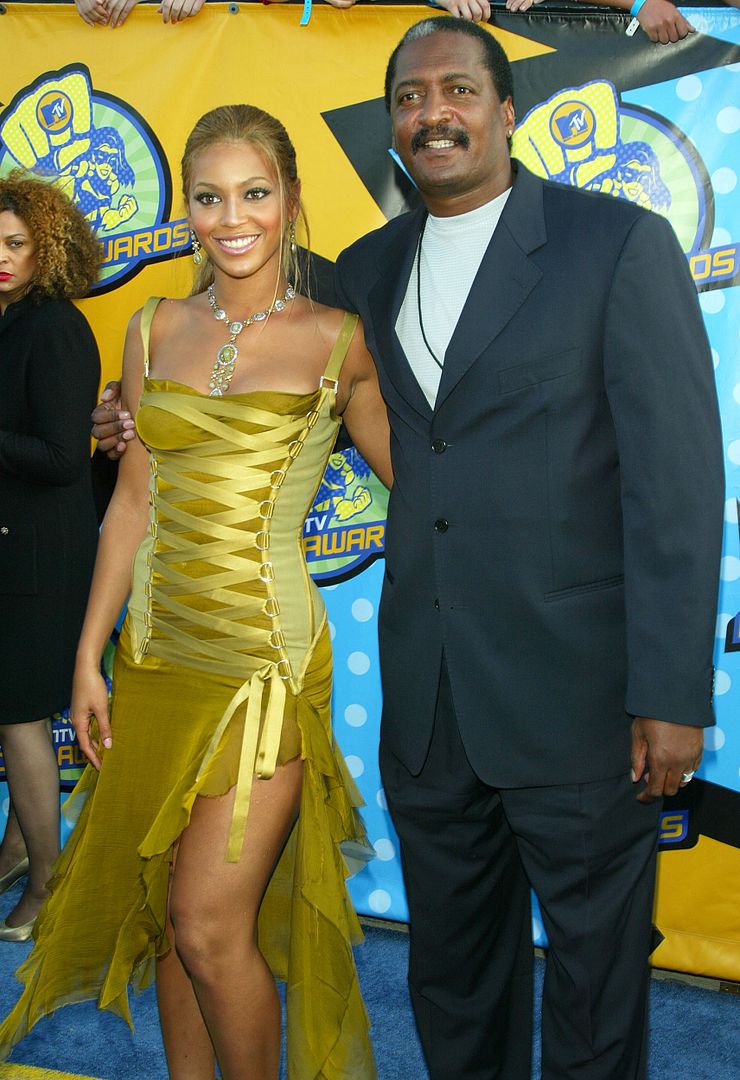 Mathew Knowles saw what Will Smith did for King Richard and he wants the same thing done for his own biopic. The former Destiny's Child manager merged his Music World Entertainment Group to APX Capital that now has a $275 million film and TV fund to make it happen. Deets inside…
The King Richard biopic has been scooping up tons of awards during this awards season. And the film's success has one legendary singer's dad wanting to release his own biopic. King Richard follows the life of RichardWilliams, father of tennis icons Venus and SerenaWilliams.
Mathew Knowles just made some major money moves to recreate something similar for his own biopic, which will give fans a peek at Destiny's Child, Beyonce, and Solange's rise to fame in the music industry with never-before-seen footage, pictures and songs.
According to Deadline, Destiny's Child former manager just landed a mega deal with investment fund APX Capital Group. Mathew sold his music company, Music World Entertainment Group, and it has now led to a $275 million merger with the film and TV division within APX Capital Group. Under the acquisition, the former manager will now manage the film and TV co-productions for the U.S. and Italy.  And his first project is his own biopic, of course.
"The decision to partner with APX Capital Group is well made and corresponds to Music World Entertainment Group's intent to expand its film and television portfolio," Mathew told Deadline about the partnership. "Through this unique collaboration and as head of this new division under APX I'll be able to share the story of my life by combining compelling storytelling with access to exceptional talent and music that will both entertain and emphasize a cultural awareness that's necessary now more than ever. This is the story of my life, and I am honored to be able to transmit it even further through this alliance."
As part of the deal, the company will own over 10,000 hours of footage that involves the Knowles Family making their mark in the music industry. If the biopic comes into fruition, fans will likely get to see some never-before-seen images, videos and music. We're def here for that.
In his new role, Mathew will develop, finance and produce a range of diverse content across feature films, scripted series and documentaries. He will executive produce as well.
Deadline reports:
APX Capital Group, which takes advantage of Italy's tax credit program, was launched by Yona Wiesenthal, former CEO of the Israel Broadcast Authority and content chief at Israeli DBS platform YES and Augusto Pelliccia, Italian film financier and CEO of Augustus Group, with New York real estate entrepreneur Noam Baram as an equity partner in North America.

Knowles will joins APX's board immediately and the structure of the financing will be streamlined through APX's Italian subsidiary, MMF Global Italia. It is APX's latest deal following a move to finance several films by Kees Kassander and Peter Greenaway.
Now, all we need to know is if Beyonce and Solange will be involved. For King Richard, Venus & Serena were executive producers of the film and supported the project since the beginning.
By the way, Bey's song "Be Alive" - a track from the King Richard soundtrack - received critical acclaim and is nominated for several awards, including the Golden Globe Award for Best Original Song, Critics' Choice Movie Award for Best Song, and the Academy Award for Best Original Song, becoming Beyoncé's first nomination for the latter. If she wins, it'll be her first Oscar win.
Are you here for a Mathew Knowles biopic?!
Photo: DFree/Shutterstock