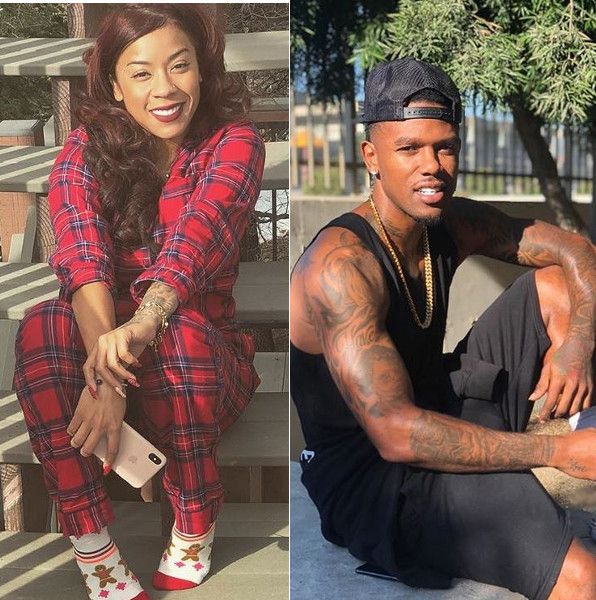 Keyshia Cole speaks out after a judge warns her and her estranged husband Daniel "Booby" Gibson that their divorce is on the verge of being dismissed. Deets inside....
Keyshia Cole and her estranged husband Daniel "Booby" Gibson have been separated since 2014. However, the singer and former NBA star are STILL legally married.
Now, a judge is warning the former couple if they don't come to a resolution and finalize their divorce, the case is going to get thrown out and they'll remain married.
Accord to The Blast, court documents were filed on January 10th to inform Keyshia and Booby to update the status of their case, being that neither side has filed any documents in the case since October 2017.
The couple tied the knot in 2011, but their relationship took a turn by 2014. There were rumors that Keyshia and Daniel were calling it quits, however, divorce papers weren't filed until 2017. Some shady paperwork appeared in July 2015, where an "imposter" filed divorce documents against Keyshia.
Fast forward two years later, Keyshia went down to the courthouse to officially file divorce papers in September 2017. She cited irreconcilable differences (after blasting him for cheating) and listed their separation as October 31, 2014. At the time, the "I Should Have Cheated" singer requested joint legal and physical custody of their son, Daniel Gibson Jr.
Booby wasn't feeling that request and filed his own paperwork months later requesting FULL custody of their AND spousal support. You may recall, the former Cleveland Cavaliers baller left the NBA in October 2015 to pursue a rap career. He hadn't played in the NBA since the 2012-2013 season.
After news broke that Keyshia and Daniel's divorce was on the verge of being tossed out of court, Keyshia responded saying she wants the divorce to be over ASAP, however, she's not giving Booby spousal support, nor is she giving him full custody of their son:
The fact she let him live with her following their uncoupling (we all saw that on "Love & Hip Hop") while he dated other women should be enough spousal support for him. Keyshia has also moved on with her bae Niko Hale. 
The ball is literally in Booby's court. Let's see what his next move will be....
Photos: Keyshia's IG/Booby's IG