Quality Control CEO Pierre "Pee" Thomas had to whip out receipts on Khia after she accused him of stealing the "My Neck, My Back" sample for the City Girls. Meanwhile Daz Dillinger is facing up to 25 years in prison felony drug charges and ASAP Mob co-founder ASAP Bari pleaded guilty to sexaul assault. Deets inside...
Khia went into an online rant, unleashing an expletive video where she calls out Quality Control CEO Pierre "Pee" Thomas for sampling her hit record "My Neck, My Back" without coughing the coins.
The City Girls have a track titled "F*ck Dat N*gga" on Quality Control's compilation album, Quality Control: Control The Streets Volume 1, which features the "My Neck, My Back" sample. In the clip Khia uploaded to social media, she alleges that she has not received any money for the 2002 sample "My Neck, My Back (Lick It)."
"Q...Pee, you know I'm at you because you let those dirty a** City Girls sample my sh*t and you didn't pay me. While you act like you got so much muthaf*ckin' money," Khia said in the clip.
The Miami raptress also clowned Pee for allegedly getting "friends" Lira Galore and Kaylar Will pregnant at the same time.
Once Pee got wind of Khia's accusations, he whipped out receipts to shut her up. And he did it so classy-like. He knew Pee had it in him.
Peep Khia's video and the receipts below:
Later, Khia hopped on Instagram Live to talk more ish:
Khia then hopped on her own IG account with her "receipts," in an effort to prove "My Neck, My Back" is HER song:
Wikipedia, Khia? OK.  Also, we REALLY hope she talks to her publisher/label/manager/lawyer about this instead of someone who has nothing to do with her business.
The other gag is...it's rumored - and we cannot independently confirm - Khia actually STOLE the "My Neck, My Back" track from Tampa artist, Owe Jive. Take a listen to his version below:
Oop...
No lawsuits against Pee have been filed (as of yet) for the use of the track, so there's that.
In other news...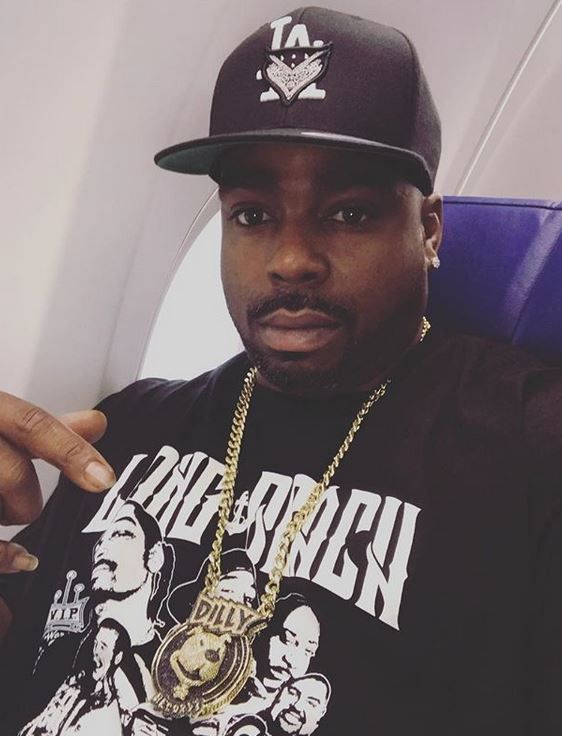 Rapper Daz Dillinger has found himself in a world of trouble after being indicted on two felony drug charges.
It's reported The Dogg Pound rapper was indicted last month for possessing over an ounce of marijuana and also liquid THC. He was originally charged with 13 felony drug charges after the cops reportedly found "117 grams of ganja, including in several cigarillo packets and a green mason jar, and a bunch of THC oil during the September bust at his home in Powder Springs."
Instead of bringing him up on all 13 charges, prosecutors decided to pursue just the 2 charges. If convicted, he faces up to 25 years in prison.
Let's hope they don't bring up that "crip alert" he issued to Kanye West last year.
In other legal news...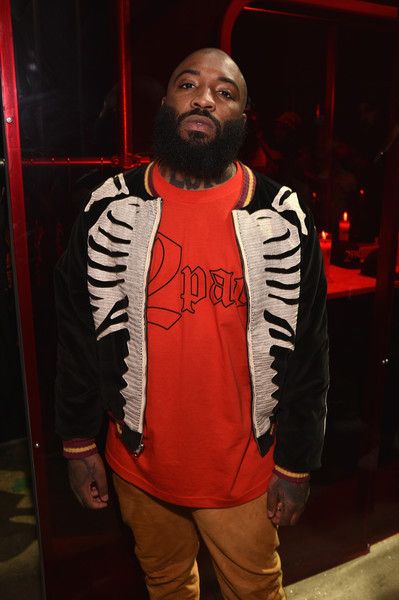 ASAP Mob co-founder ASAP Bari has escaped jail time after pleading guilty to one count of sex assault after he was caught on camera assaulting a woman at a London hotel.
It's reported he slapped a woman on her butt and demanded she give him oral sex in a video that made its way online in July 2017. According to the UK's Mirror, ASAP Bari (real name Jabari Shelton) admitted to sexually assaulting a woman (who will remain anonoymous) at The Curtain Hotel in 2017 after the Wireless Festival.
ASAP Bari was arrested and then released after posting £25,000 (about $32,000) that allowed him to return to the United States.
A judge ordered Bari to pay a £4,000 (about $5,100) fine and only £2,500 (about $3,200) to the victim. Per a restraining order, he is prohibited from making any contact with the victim. By the way, he filed a lawsuit against the same woman for defamation and civil extortion back in August 2018.
ASAP Bari is back to his regularly scheduled program. He was spotted posing it up alongside Virgil Abloh, artistic director of Louis Vuitton's men's wear collection, last night at the Louis Vuitton x Chrome Hearts private dinner:
Thoughts?
EXTRAS:
1. Toni Braxton reportedly owes the IRS more than $340,000 in back taxes. She also owes the State of California Franchise Taz Board over $116,000. Maybe she made far better profits than she estimated, and can get this cleared up soon. STORY
Photos: Pee's IG/Khia's FB/Getty