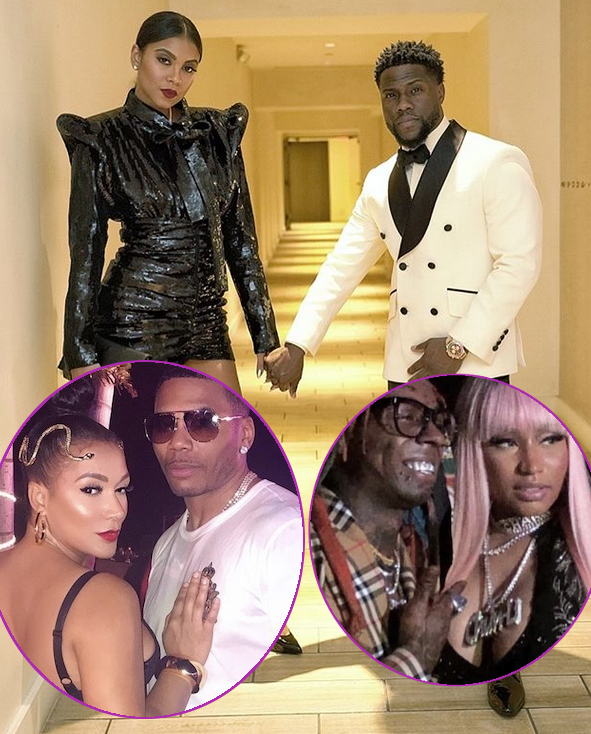 Last night was a movie! Go inside to see how all your faves brought in 2019...
We made it!
Happy New Year Fab Ones. 2018 was one hell of a year and we hope you're ready to tackle 2019 by accomplishing all the goals you've set out for the year.
Before the New Year's ball officially dropped, comedian/actor Kevin Hart pulled one last Santa move to show his team just how much he appreciates them.
After wrapping up his Irresponsible Tour, Kev decided to gift his crew some BOMB gifts to show his appreciation. He bought his whole team old-school rides and they formed a new club called, the "Plastic Cup Boyz Car Club."
"I mean it when I say I love my team," the Night School actor said in a video. "I would not be where I am or who I am today if it wasn't for my team. We're celebrating, and I love the fact that they're gone. They're blown away, and for me, that's all I needed. Nothing else."
It's reported the Jumani star coughed up $500,000 for all of the vehicles. Sheesh!
"Me & my guys started a car club . We are the "Plastic Cup Boyz Car Club," Kevin wrote in a caption on Instagram. "We are getting jackets and hats and gloves with no finger tips....Old man fun. We drink coffee and talk cars on sundays #PlasticCupBoyCarClub #SundayFunday ....We are missing @naimlynn & @kevinkwan327 from this photo & we had to crop our good friend @thedavidaarnold out of the pic. We love u tho Dave. ps.... go follow @plasticcupboyzcarclub page."
Check it:
Last night, Kevin and his wife Eniko Hart hit up Drai's nightclub in Las Vegas to ring in the New Year:
As for the rest of your faves, we've rounded up pics and videos of how celebs kicked off 2019. Ciara, Chrissy Teigen, Steve Harvey and more hosted NYE tv specials, Meek Mill, Nicki Minaj, Wayne and more got paid to party in Miami and celebs partied it up from Atlanta to NYC (Diddy stepped all the way out) to L.A.
Check it below:
Want more? Swipe through our NYE gallery below!
Photos: Instagram