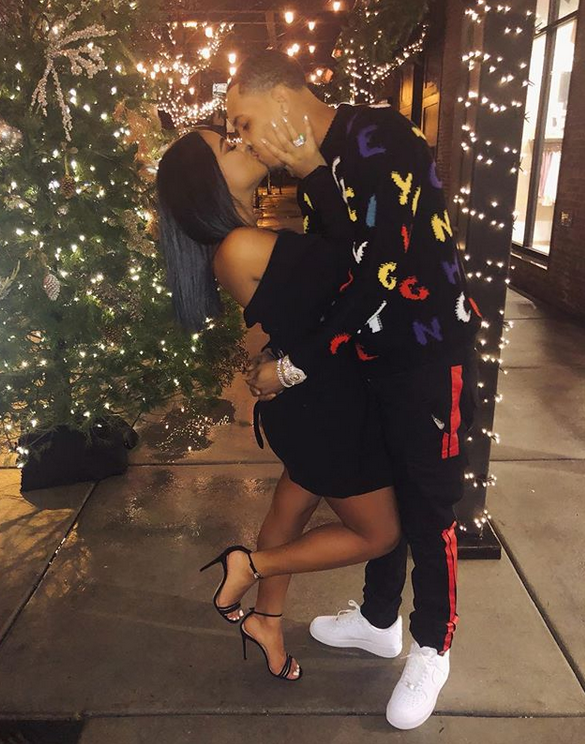 Rapper G Herbo and Emily B's daughter Taina Williams just kicked off 2019 by putting their rumored relationship on front street following drama with Herbo's ex/son's mother Ariana "Ari" Flecther. Get into their 2019 love and more inside...
Well well well. Rapper G Herbo and Taina Williams - Emily B's daughter/Fabolous' step-daughter - just went Instagram official to ring in 2019 after Herbo's messy breakup with his ex-girlfriend/son's mother Ari.
A few months ago, Ari hopped on social media to let everyone know she and Herbo had broken up. And she released this news right when a screenshot of Herbo talking to Taina started making its rounds online. Then, a video of Taina in the studio with Herbo popped up online. Ari accused Herbo of cheating on her. By the way, Herbo and Ari welcomed a baby boy, Yosohn Santana Wright, in April 2018.
Since news leaked that Herbo "left" Ari "for" Taina, Ari's fans have been dragging Taina on social media, being labeled a "homewrecker" and his "side chick." Taina's mom Emily B called up Ari and tried to smooth things over, but that didn't work and it backfired. Ari then blasted Emily for going back to Herbo with lies about their conversation.
Well, Herbo and Ari don't care about none of that now. They're starting 2019 in love and they're ready to share it with the world. For New Year's, the couple celebrated in Herbo's hometown of Chicago. They snapped a few cute coupledom flicks and posted them on the 'Gram: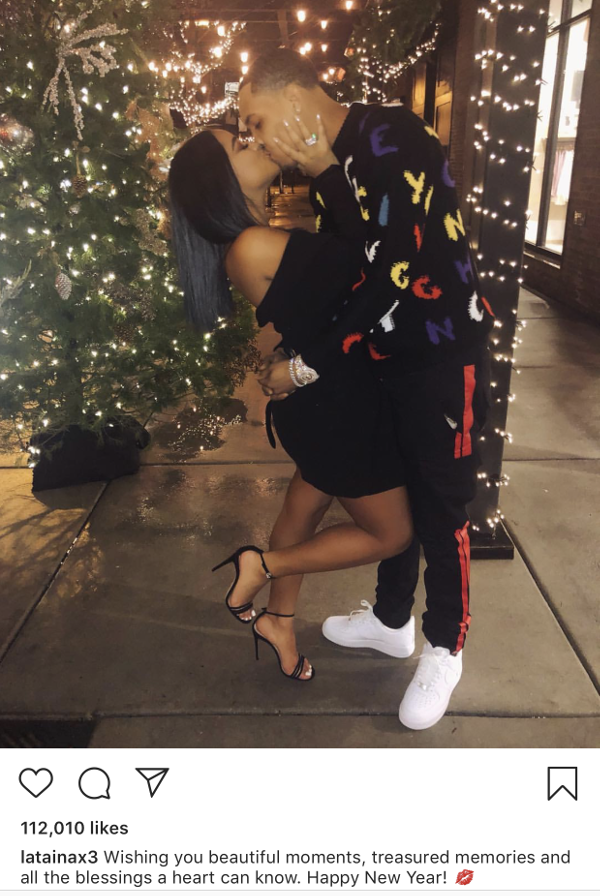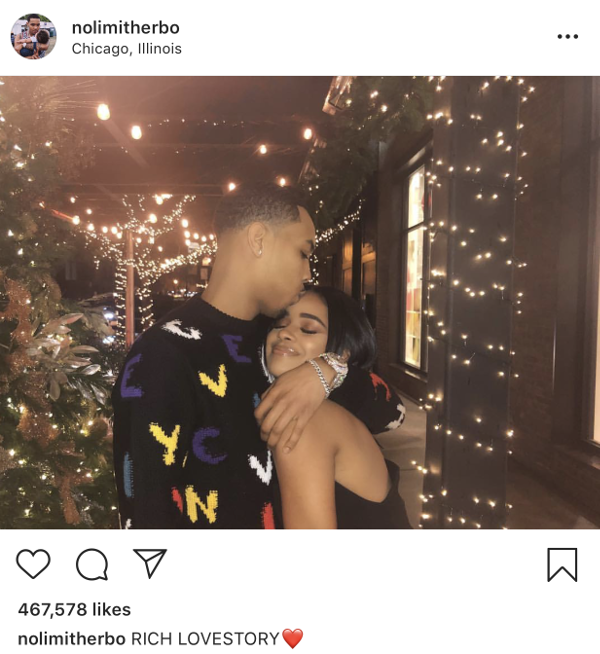 Oh.
Meanwhile, Herbo's ex-Ari hit the party scene for New Year's:
Last week, Herbo chopped it up with "Black Ink Chicago" star/WGCI radio personality Charmaine at WGCI's pre-NYE Jam and he addressed his breakup with Ari. He claims they "grew apart."  Whether or not Ari knew they "grew apart" is unclear.....
Check it: 
Welp. There you have it. 
Now that Ari is single, rappers are shooting their shot, including Sage The Gemini: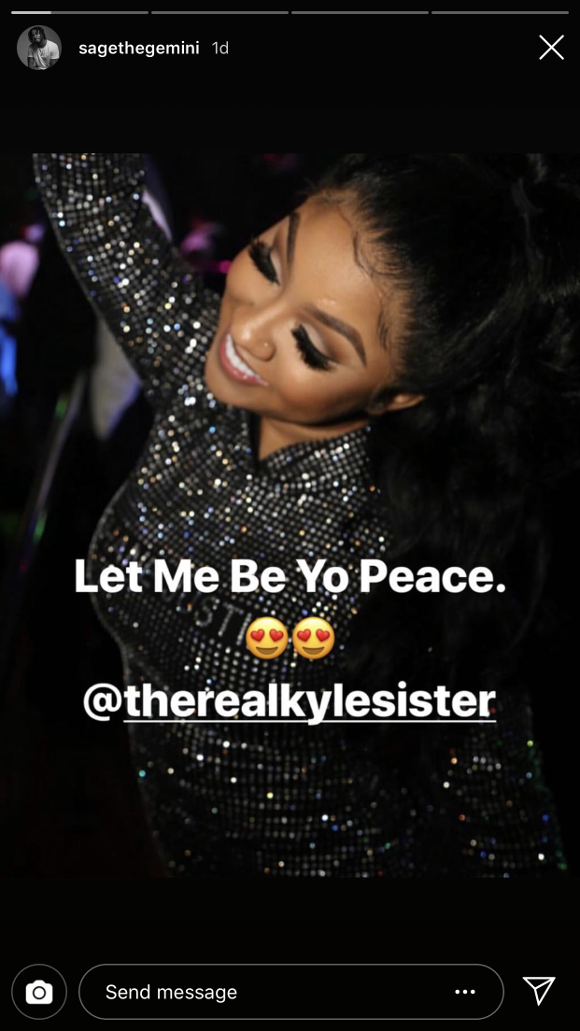 Well alright.
Photos: Taina's IG/Herbo's IG/Ari's IG