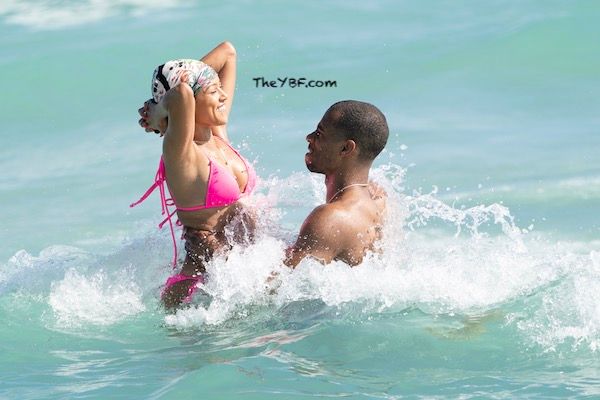 Aint nothing like stuntin' on the beach with your equally hot bae on a steamy beach vacation.  Karrueche Tran and Victor Cruz certainly ain't new to this or the first to do it, but sheesh.  If you said they invented the beach baecay...
Hunty, that baecation cake-smashing s-e-x looks like it's lethal.
"Claws" star Karrueche Tran and her NFL baller turned sportscaster man Victor Cruz hit Miami Beach this weekend before they ring in the New Year.  Karrueche's been in the gym building booty and body and Victor's just...staying fine AF: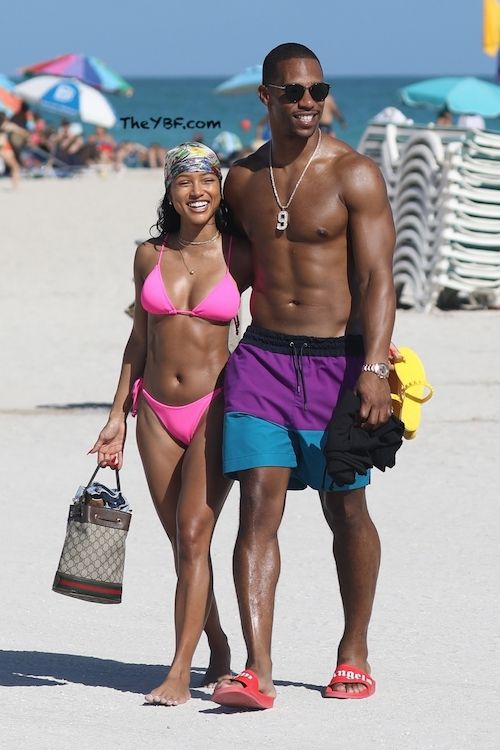 Now we see why he couldn't keep his eyes and hands off this chick.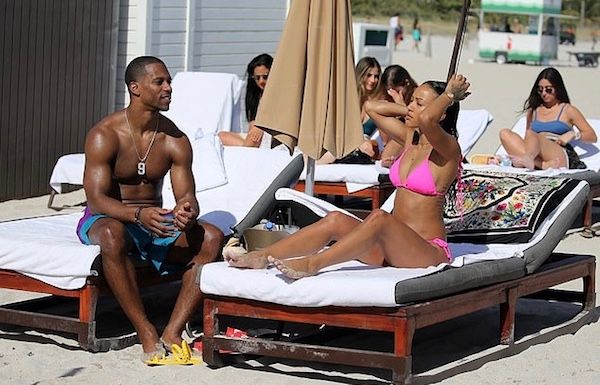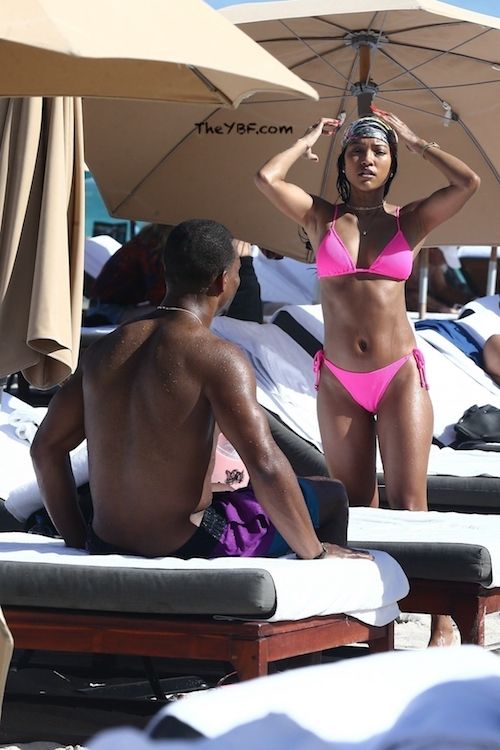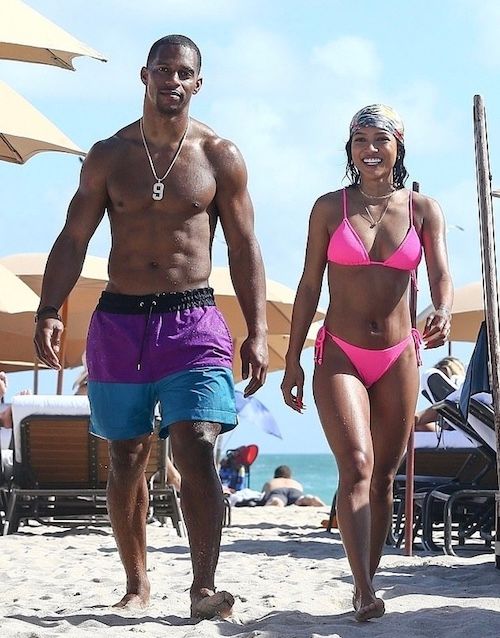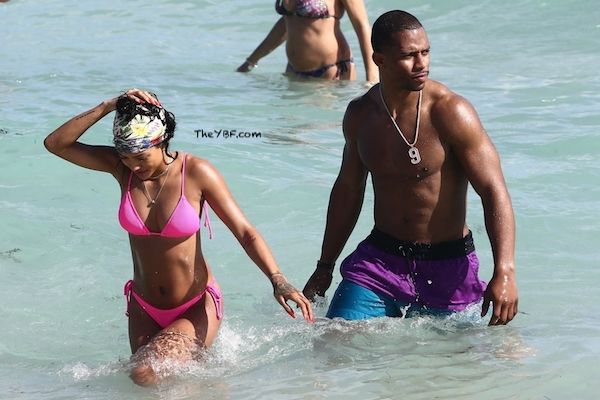 A scarf and a hot pink 'Calabsas' bikini from White Fox Swim and a smile that says he's doing errrrything right: Yes ma'am!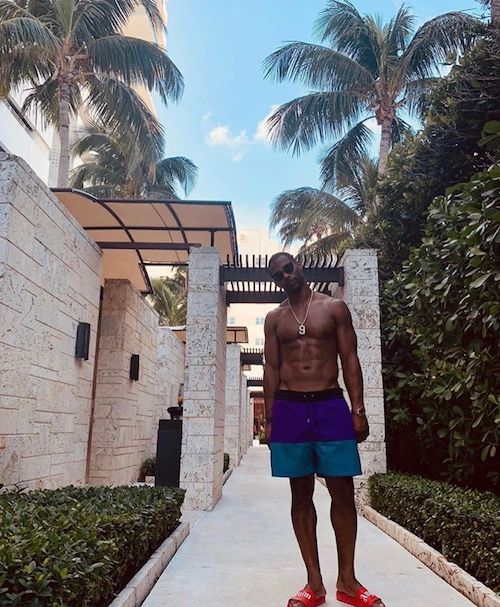 The twosome have been dating for about a year.  And The Setai in Miami Beach must be their fave spot.  They returned there this weekend after making out in the pool all weekend there this past April.
Phtoos: Backgrid