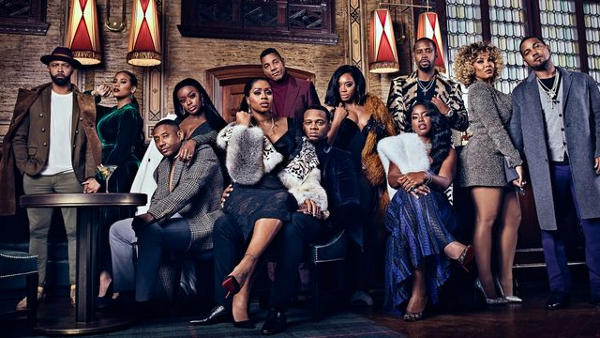 A new season of ratchet Mondays is here! The "Love & Hip Hop" Season 9 premiere already has us confused AF...
"Love & Hip Hop" season 9 premiered last night and it was MANY things. We'd like to point out that we're actually looking forward to this season as much of the cast are actually involved in Hip Hop. That's no shade to the other franchises, but you get what we're saying.
Well, the premiere episode did not disappoint. There were plenty of funny moments, eyebrow raising moments and REAL moments. Like when Juelz Santana opened up about his arrest.
As you know by now, Juelz Santana (real name LaRon Louis James) turned himself in after he tried to get through TSA with a loaded gun and drugs. Once the TSA agents found the gun and drugs in his luggage, the Dipset rapper fled the NJ airport. Days later, he turned himself in. The kicker? He said he found out about the loaded gun in his bag on the radio like everyone else. Lordt. 
Juelz was charged with possession of a firearm by a convicted felon and carrying a weapon on an aircraft. A judge allowed him to be released on house arrest. However, since he and his girlfriend of 9-10 years Kimbella aren't married, he had to go stay with his mother, leaving his "ride or die" home with their two children.
In August, the Dipset rapper plead guilty. He's due for sentencing on December 12th.
Before he heads back to court, he proposed to Kimbella last weekend. See that HERE in case you missed. So, he decides to pop the question right before he goes to prison? Mk.
On last night's episode, Juelz revealed he could take a plea deal that would put him behind bars for 18 months. Or, he could go to trial and possibly get up to 5-years in prison. With his life sitting in limbo, he and Kimbella decided to go to couples therapy where he faces his demons. Juelz revealed he was addicted to drugs and that caused his life to spiral out of control. He said his lean & percocet addiction caused issues with his teeth and then he got addicted to prescription pills. 
But his explanation for why he brought a loaded gun to the aurport....we can't even.  He said he as high on drugs and didn't even realize what he was doing, and def didn't realize a gun was in his bag until after he ran from the airport and heard it on the news.
Chile...
Check it:
During the show, Juelz began trending on Twitter, but not for his legal situation. Folks were going IN on the way he was talking with his new "teeth." Below are some of the tweets:
First of all... Juelz Santana cannot talk with these fake ass teeth

— iAmTaylor (@Tay_Jeane) November 27, 2018
I can't deal with the fact that Juelz Santana is missing teeth... listening to him talk on #LHHNY lawddd lmaooo

— Caba (@abacmn_) November 27, 2018
Serious question : where did juelz Santana get his teeth done ? He need a refund

— QUEEN RED (@Qu33n_Yv3s) November 27, 2018
Juelz Santana teeth sound real heavy in his mouth, dawg #LHHNY

— t a m r a (@tam_goCRZY) November 27, 2018
Zero chill.
Meanwhile...
Joe Budden and his girlfriend/son's mother Cyn Santana were having issues post-baby. The episode starts 5-months after baby Lexington Budden is born and apparently Joe has been holding out on sex! Cyn said all Joe wants to do is have family time, which she loves, but he has been totally neglecting her in the sex department.
One night, Cyn went to Joe's podcast and afterward, she planned a romantic night for the two of them. She got a hotel room so they could get it in, but Joe cut that ish short real quick.
Most times, it seems it's the woman who holds back sex from the man, but the roles are reserved this time. It could be the age difference as well. Joe is 38 and Cyn is 26.
Peep the clip above.
Also...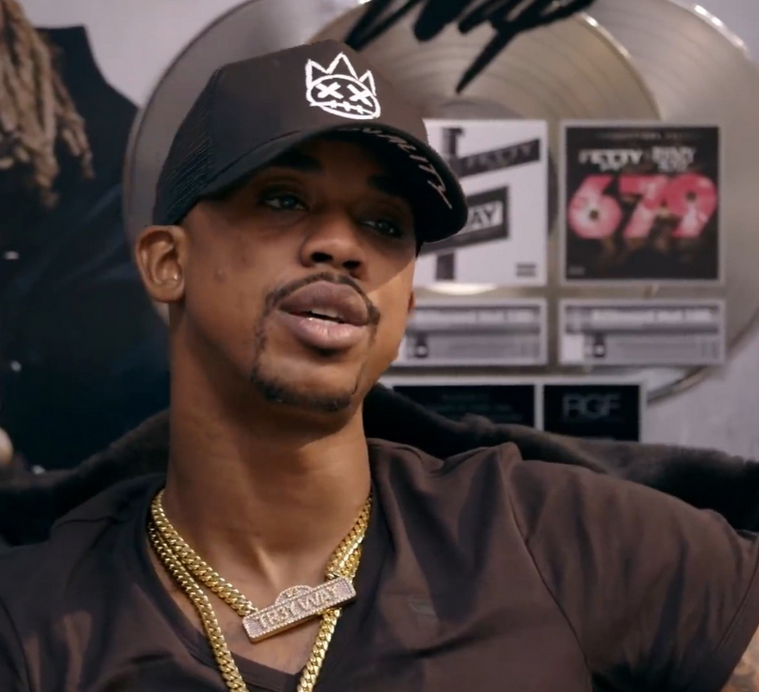 Tekashi 6ix9ine's jailed ex-manager Shotti Treway made his TV debut last night. As you know, he's behind bars with Tekashi and several other men on racketeering charges.
On the show, the record executive signed Fetty Wap's daughter's mother Alexis Skyy. The first time mom explained she left her life in Atlanta to make her rap career and her daughter her top priorities.
The thing is, Alexis' daughter's father Fetty Wap is also signed to Treway. He walked in on her meeting and she was HEATED because she hadn't talked to him in MONTHS after trying to get in contact with him about their daughter, Alaiya Grace. Alexis explained how she was upset that Fetty doesn't spend the time (or money, apparently) he should spend with his daughter. She said he doesn't spend time with her like he does his other children. Oop.
Fetty's response was that since he was there for the birth that obviously means the baby means something to him. Ummm....OK. Still on his f*ck boi steez.
Peep the clip below:
Is this really ALL that Fetty has to say to Alexis after she almost DIED giving birth to their baby? #LHHNYpic.twitter.com/qLu1kzT3ec

— Love & Hip Hop (@loveandhiphop) November 27, 2018
Photos: VH1