Will Smith brought some good energy before Lewis Hamilton hit the race track in Aub Dhabi and pulled the ultimate prank. The Weeknd was in Abu Dhabi as well and had some drama pop off at his concert. Speaking of pranks, Alex Rodriguez pulled a good one on Jennifer Lopez. Get it all inside...
Will Smith is serious about checking off everything on his bucket list as he continues to celebrate turning the big 5-0! He already bungee jumped out of a plane, now he's trying to drive a racecar.
Over the weekend, the award winning actor/rapper popped up on his homie/racecar driver Lewis Hamilton to cheer him on during the Abu Dhabi Formula One Grand Prix at Yas Marina Circuit in the United Arab Emirates. And he was the LIFE of the party race.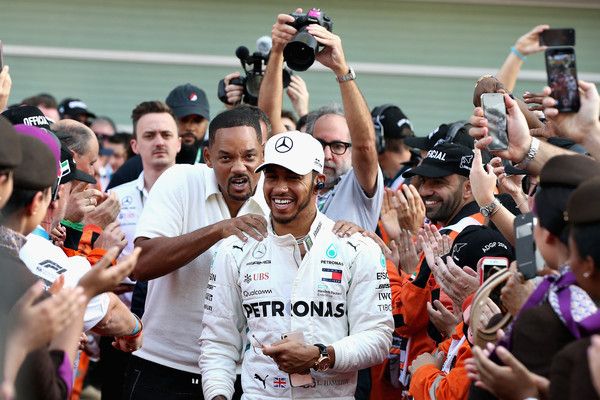 Literally minutes before everything kicked off, the "Fresh Prince" alum "kidnapped" Lewis to see if he could pass as the world champion driver in a hilarious skit, directed by famed filmmaker Michael Bay (Bad Boys).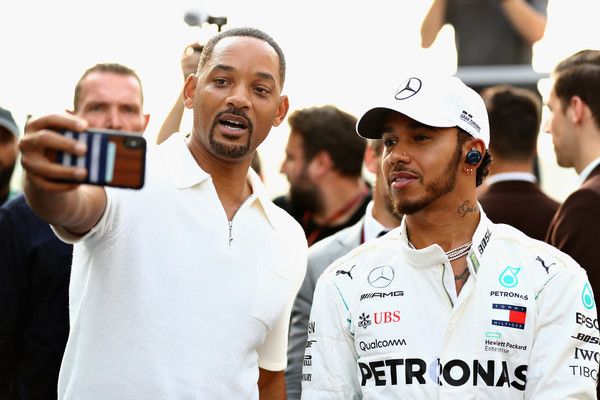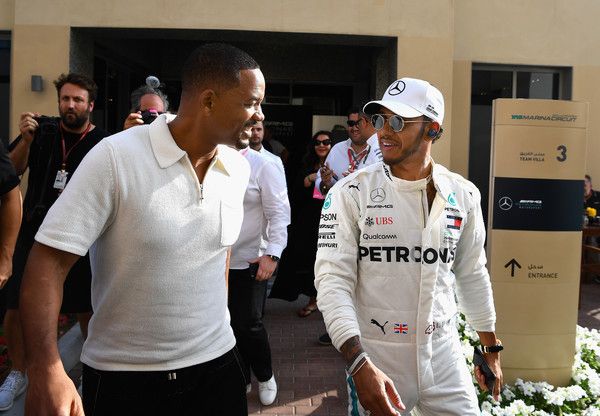 "Here's the deal. This is a once-in-a-lifetime opportunity for me, man. You've already won, man. You've already won. Save stuff for other people. You black. I'm black. Ain't nobody gonna know the difference," Will said after tying Lewis up.
"You better win!," Lewis yelled back as Will walked out of the door.
 His son Trey was there too.  Get your laugh on and see how far Will actually got below:
No, Will didn't actually get behind the wheel in the race. Lewis made it in time and WON. Congrats!
The Collateral Beauty star also waved the checkered flag for the last race of the season.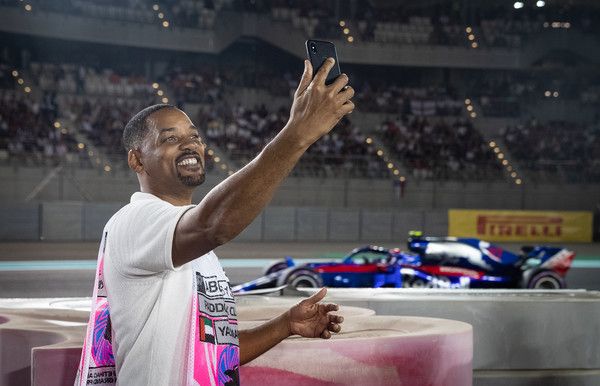 After the race, Lewis shared what it was like hanging out with Will before the race.
"It's been an unconventional weekend," Lewis told Motorsport.com. "Yesterday morning I was filming something with FIFA and Sony, and then this morning doing stuff with Will. "Will is the original 'hype man'. He's hype. He creates a lot of energy. He's like a big brother to me, so we were doing some filming and stuff which was literally 10 minutes before we got in the car. We were doing some fun filming, which I never, ever do because that's usually the period of time where I get ready. So I was a little bit, going into the race, like, 'Jeez, I've completely changed my pattern', if there is a usual relaxing period. But I got a great start and then after it was really standard."
They don't call him the "original hype man" for nothing. Gotta love it.
Also overseas...
The Weeknd had to cut his sold-out show at Du Arena short after fans rushed the stage.
The R&B crooner was tapped to perform as a part of the the Formula 1 Etihad Airways Abu Dhabi Grand Prix when overzealous fans got a little too excited.
"The show had to stop early because it was so dangerous," a source revealed to Page Six. "Fans were going insane outside breaking down barricades and storming toward the stage," Page six reports.
Wow. They said scenes of chaos ripped through the concert grounds.
"Due to a large number of fans arriving simultaneously to The Weeknd concert, the gates were closed as a safety measure," said the concert's promoters.
The Weeknd shared this on his social media:
Back to the pranks...
The holidays are all about family, friends, and fun! Alex Rodriguez knows a thing or two about it.
With the help of Israeli mentalist Lior Suchard, the former Yankees star pulled the funniest prank on his girlfriend while they were having dinner with family and friends on Black Friday.
Lior had J-Lo follow him around the room as he tapped each guest on their backs. He snapped his fingers, and then hilarity ensued.  Y'all know we don't do the "spirits" and things...
Watch the clip above.
After A-Rod got Jen, it was HER turn to get him back. Check it below:
Hilar!
Photos: Getty/The Weeknd's IG