Future and Meek Mill has social media in a frenzy with their cryptic posts. Meanwhile, Snoop Dogg rolled up on Howard University to cut up. Deets inside...
At this point, it's safe to say Future is toxic AF. Yes, he can deliver a mumble bop or 2, but he's an entire mess.
He's the father of 4 children by 4 different women with a baby on the way by a 5th woman, Joie Chavis (who shares a daughter with Bow Wow).  And he often gives off the impression he thins he's a prize.
After Joie posted pictures of her a Future all hugged up at her baby shower/gender reveal, all hell is breaking loose on social media. It has been rumored that the Dirty Sprite rapper is the father of Joie's baby, but that wasn't confirmed until she posted a picture of herself and the rapper holding her belly with the caption "Family," seemingly confirming he's the father.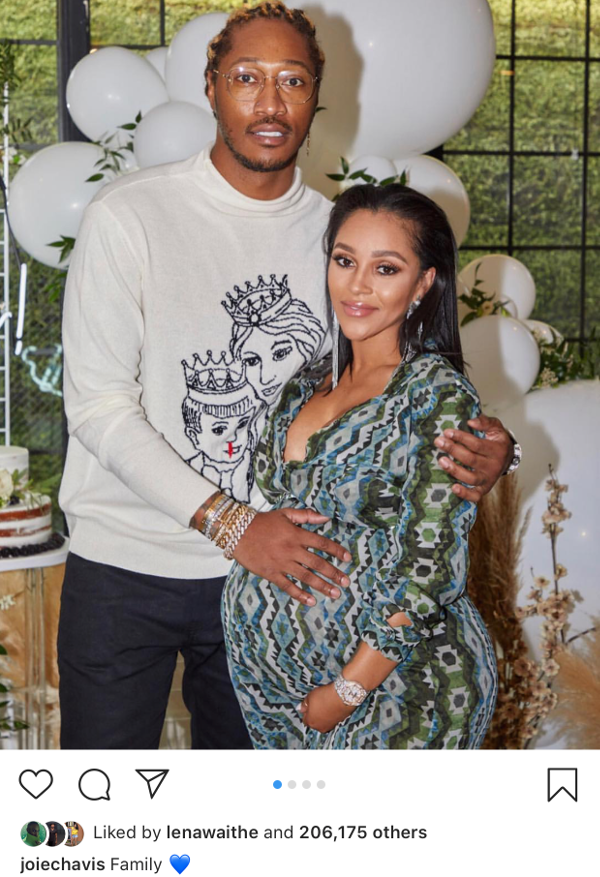 Once Joie's pictures started floating around on social media, Future's son's mother and current claimed queen of his hive-o-womem, Brittni Mealey, hopped on IG to explain why Future is doing what he's doing.  He has been professing his "love" for Brittni on social media with her doing the same - sharing pictures and videos of them "madly in love" and even hinting at an engagement.
On Instagram stories, Brittni posted, "People do what they have to do to protect their assets. It's tooooo much $$ at risk!"
Now, Future is seemingly responding: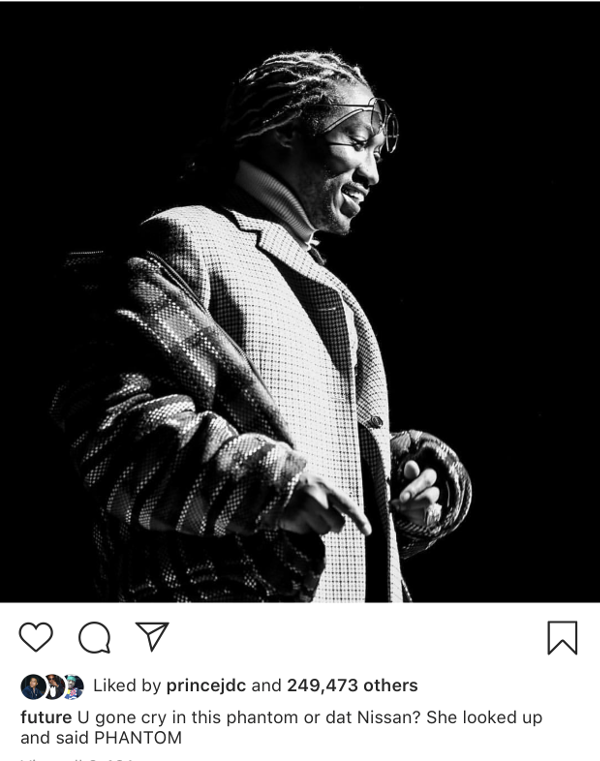 He posted a picture of himself with the caption, "U gone cry in this phantom or dat Nissan? She looked up and said PHANTOM." Ugh. He's so gross.
He also dropped some subs on IG stories: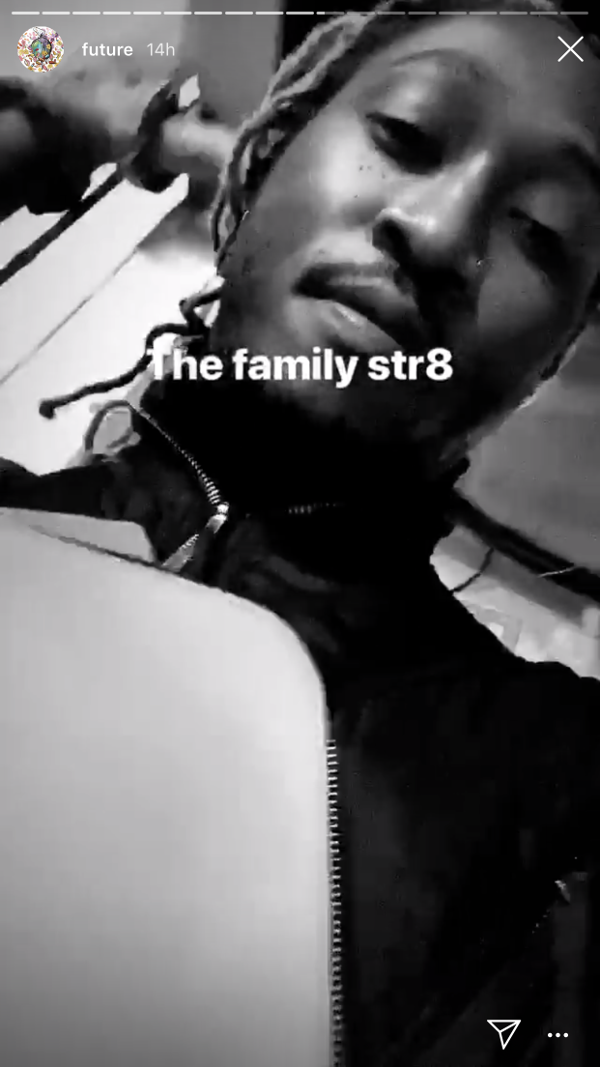 In this video, he said, "I'm never talking bout the fam, I'm always talking bout you."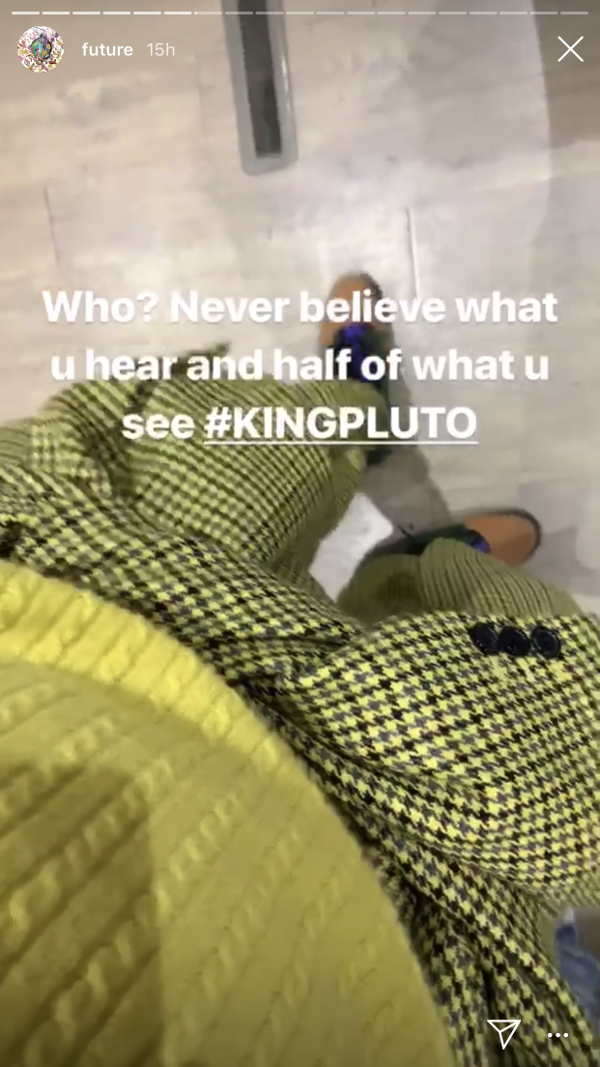 It's unclear who his comments are aimed at, but he likely did this on purpose for attention because, trash.
After his posts, fans hopped in Brittni's comments section to question her about the phantom talk:
Oop.
Also....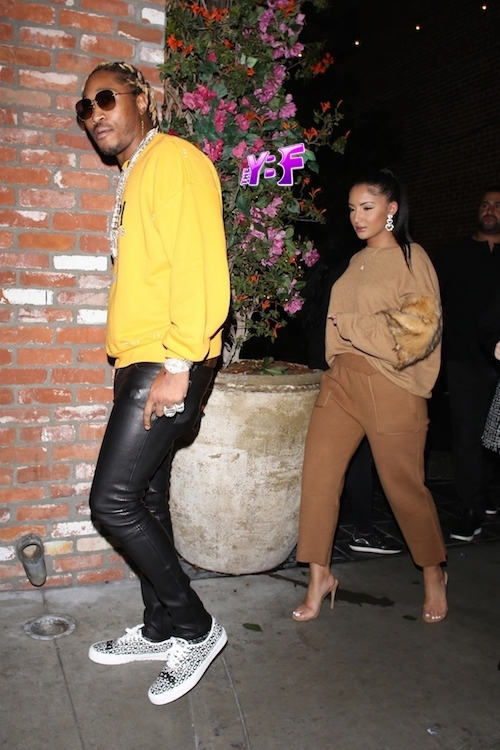 Remember we told you that after Future attended Joie's baby celebration, he headed straight to the club with some female company who isn't Britt. We later revealed her name is is Lycia, and she's an Instagram model.
Well, it looks like she's joining in on the drama. She posted a picture of herself wearing the outfit she wore last weekend with the rapper: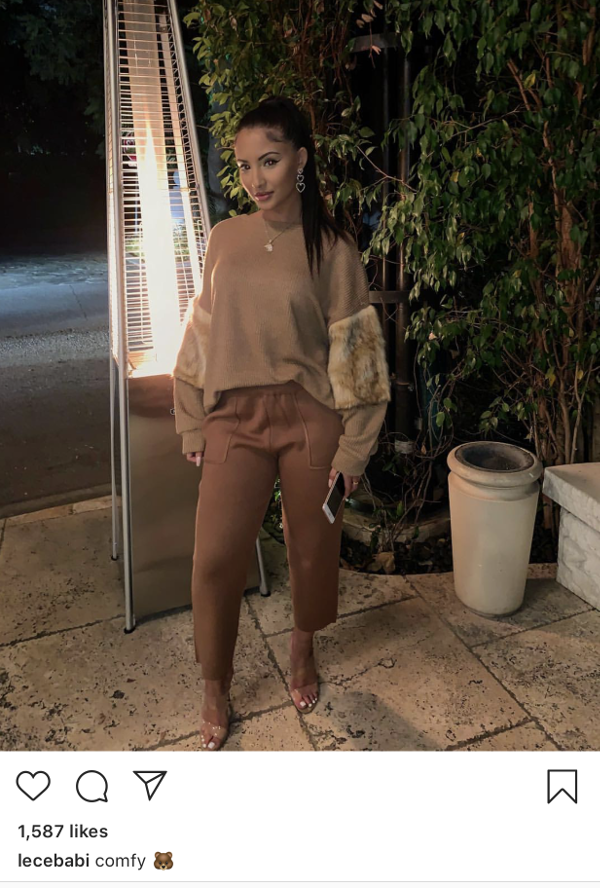 And she also posted this on her IG stories: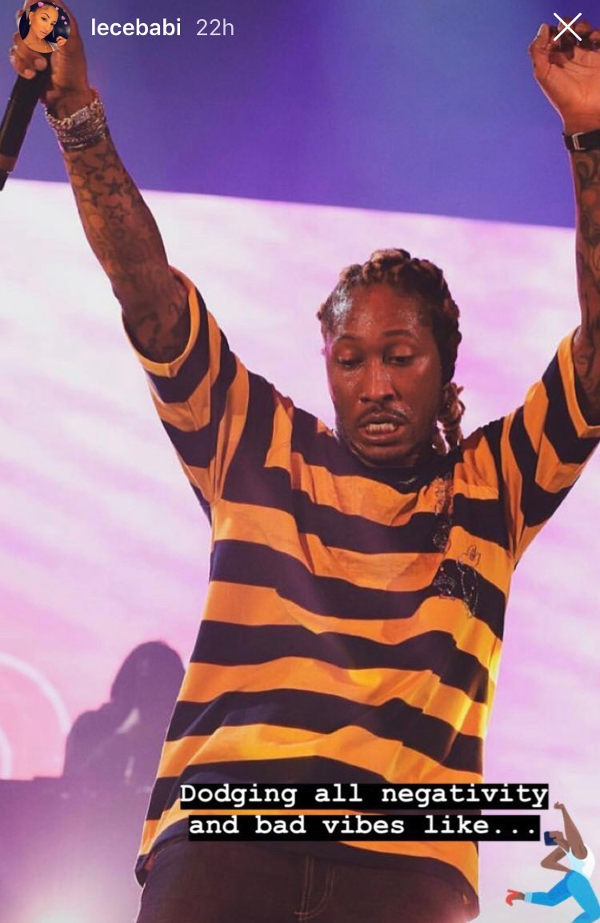 Is she trying to be a sister wife too...or....
Also...
India Love, who has previously been linked to Future, posted and deleted (screenshot by Gossip In The City) the message above about how she'd rather be single than a "dummy's baby mama."
#TeamWAYTOOMUCH.
Also on Instagram...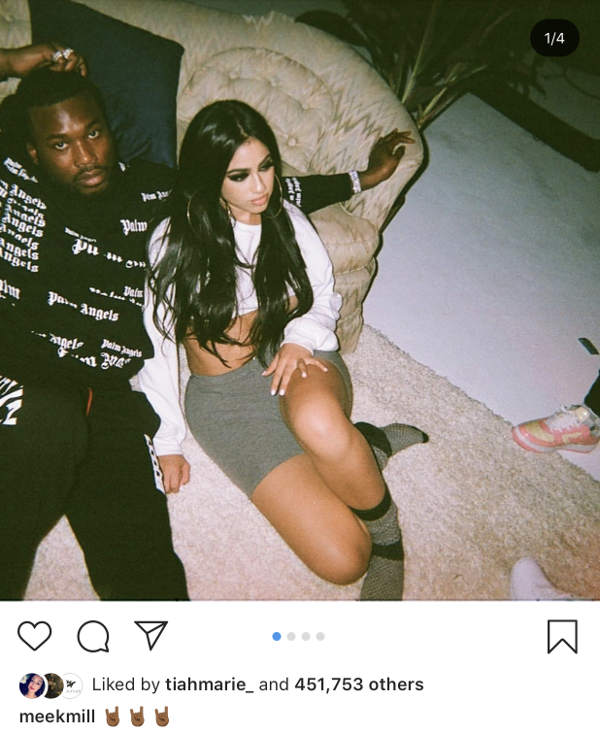 Rapper Meek Mill put up a picture of himself cozied up next to a Dollar Store Kim K look-a-like. Some are saying she's his new squeeze, while others believe it's for a music video. You decide.
In less messy rapper news...
Snoop Dogg was in Washington D.C. to hit the stage for his "Redemption of a Dogg" stage play. Before hitting the stage, he made a stop by Howard University to cut up with the students. Watch him cut up above.
We've noticed Uncle Snoop has been showing mad love to HBCUs lately. He rocked a Grambling State University sweatsuit during his performance at the 2018 BET Awards and he also rocked a Virginia State University sweatshirt during a recent appearance on the "Wendy Williams Show." Nice!
Photo: Getty/Backgrid