Blame it on Bey?! Folks are coming at Beyonce for her late endorsement of Senate hopeful Beto O'Rourke, which resulted in him loosing against Ted Cruz. Also, people want her to pull her Ivy Park line from Topshop after the owner was accused of sexual assault. Get it all inside...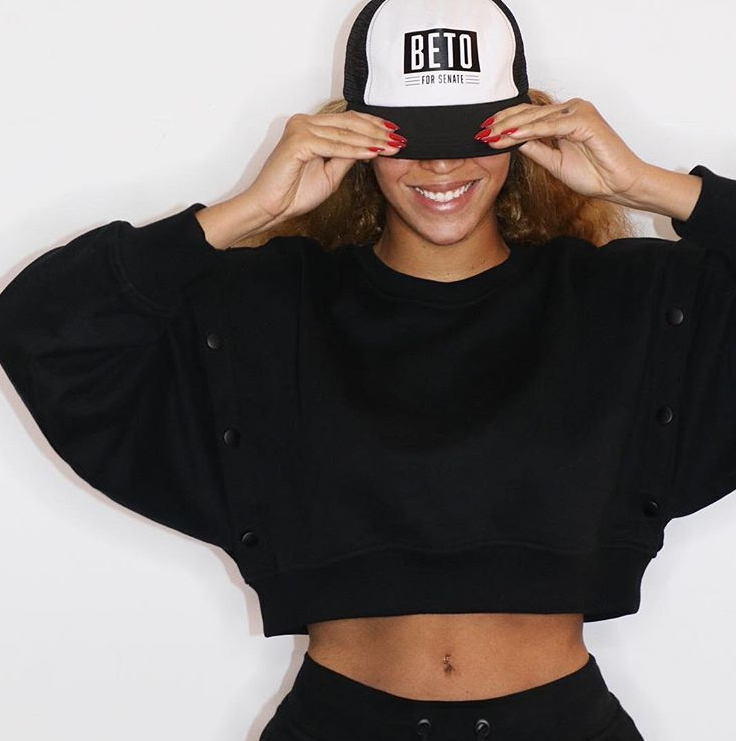 Fans have been going in on Beyonce on social media for waiting until the last minute to show her support towards Democratic Senate hopeful Beto O'Rourke. Around 4pm EST on midterm election day, Bey hopped on Instagram posting up pictures of herself dressed in all black, rocking a black and white "Beto For Senate" hat. However, Senator Ted Cruz ended up beating Beto, and now folks are blaming the Houston native for the huge loss.
Thank you, Beyoncé! pic.twitter.com/wfNJsGvrec

— Beto O'Rourke (@BetoORourke) November 6, 2018
In one post she shared a message to her millions of followers of the importance of voting:
"I'm feeling grateful for everyone before me who fought so hard to give us all the right to have a voice. We can't voice our frustrations and complain about what's wrong without voting and exercising our power to make it right. We need you. We all need each other, because when we are truly united we are unstoppable. Sending you all love and positivity on this happy voting day!

Every vote counts

Every race matters

Everywhere."
Bey's former Destiny's Child bandmate Kelly Rowland also served up her Beto endorsement:
However, Bey is the only one catching heat. People were up in arms that Mrs. Carter waited so late to give her stamp of approval.
Here are some of the tweets:
beyonce really waited until 4pm on election day to publicly endorse beto .. girl pic.twitter.com/cIv0JtmcLQ

— maría (@maria_omfg) November 7, 2018
Why does Beyoncé swoop in at the last minute and endorse the right candidate when it's too late? (She did it it with Hillary and now with Beto.) Speak up when it's early enough that your voice can do something or sit down. It's lame. (I STILL LOVE HER.) #Beyonce#BetoForTexas

— Katie/Pastore (@NotGayleKing) November 6, 2018
Beyonce, your late endorsement for Beto was just shit. And Texas, FUCK YOU!

— Carol (@CBSaavedra_) November 7, 2018
Would've been nice 2 weeks ago

— R.P. McMurphy (@goodbyemrburton) November 6, 2018
I love Beyoncé but she was bout a week late on that Beto Endorsement. pic.twitter.com/W7xjWpVetf

— CURLITO (@jpcurl) November 7, 2018
Gotta be honest. Love Bey of course. But WHY was Beyoncé so late in supporting Beto?? 3 hours before closing is def not enough time to make as big an impact as she could have. You're gonna use you're game as influcence? All for it! But be smart. Affective. #dissapointedinourqueen

— Jessica Alberg (@JessicaAlberg) November 7, 2018
f*ck Beyoncé for that late ass Beto endorsement

— diamnd (@dyingmond) November 7, 2018
While Bey's post was arguably mad late, folks can't blame her for Beto losing. A celebrity shouldn't have to tell you who to vote for in order for you to vote. It's not her responsibility to persuade grown people on who they should cast their vote on and doing so by a certain time.  But we do appreciate celebs who use their platform responsibly.
In other Bey news...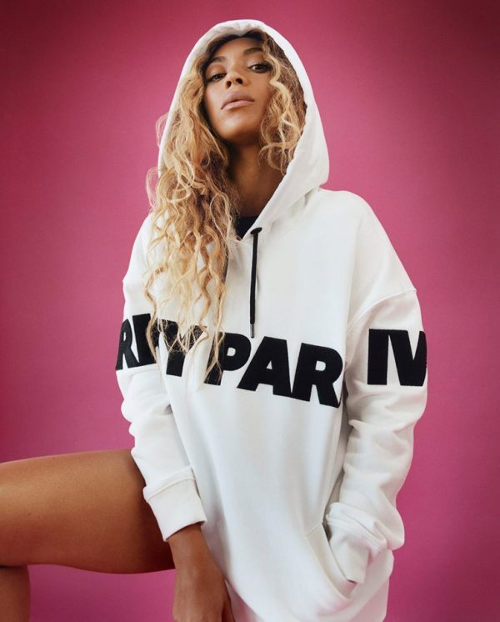 Activists are calling on Beyonce to yank her Ivy Park sportwear line from Topshop after the owner, Sir Philip Green, was accused of sexual harassment, bullying and racial abuse. It's reported, five former employees have accused the Topshop owner of "bullying, intimidation and sexual harassment." He denies any wrongdoing.
Jasmine Dotiwala spoke to The Independent and explained why Beyoncé's brand being linked to Topshop isn't a good look. "Her brand is all about empowering women and marginalised communities, particularly speaking up for black community issues. Thus, the two don't sit well. Brands should consider very carefully the reputation of those they get in bed with."
I would love to know what the sexist and racist allegations are.
Also wonder what a legend like @Beyonce and her @BeyGood make of this as they campaign for womens and black rights.
She should consider removing her IVY PARK range from @Topshophttps://t.co/Yolg7eYlJa

— Jasmine Dotiwala (@jasminedotiwala) October 25, 2018
Yasmeen Hassan, of campaign group Equality Now, spoke to The Sunday Times and said, "Beyoncé has put herself forward as a women's rights activist. She and her team need to look closely at these allegations."
No word on if Bey is planning to pull Ivy Park from Topshop stores.  Do you think she should?
In lighter news...
Little Payton made an appearance on "Lip Sync Battle Little Shorties" and totally slayed her rendition of Beyonce's "Run The World." Watch her work it above.
Photos: Beyonce's IG/Ivy Park Website