All of the FAB Women In Hollywood linked up in Hollywood for ELLE's annual luncheon that praises all of the hard work the ladies have put in. Go inside for Shonda Rhimes' inspirational speech, red carpet pics and more...
Shonda Rhimes is the baddest in the TV game and she wants everyone to know it. Not because she wants to gloat, but she wants to inspire women to speak out and celebrate their worth and accomplishments. When women get recognized for their greatness, they tend to keep it to themselves, as if they aren't worthy enough. But, Shonda wants to change that. She wants women to know that they should share and give props to themselves when something good happens, just like men do when they get awarded for their hard work.
The YBF showrunner was honored at Elle magazine's 25th annual Women In Hollywood celebration inside the Four Seasons Hotel ballroom in Beverly Hills. The event was filled with fabulous women in Hollywood, including fellow honorees Angela Bassett, Yara Shahidi, Lady Gaga, Charlize Theron, Keira Knightley, Sarah Paulson and Mia Farrow.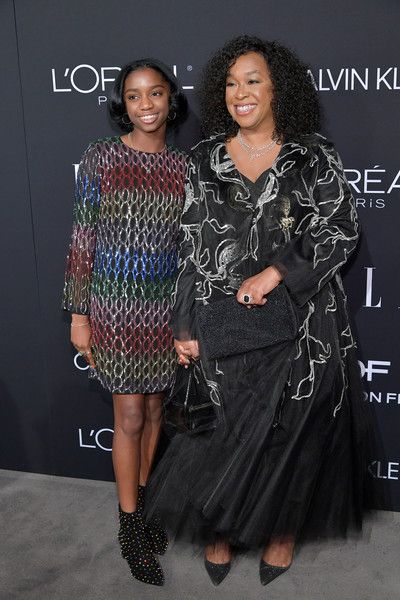 The "Scandal" creator (pictured above with her daughter on the carpet) dropped a bomb on everyone during her acceptance speech. She announced she's the highest paid showrunner in television after inking a lucrative overall deal with Netflix, although she didn't reveal exactly how much she's earning.
"I am the highest-paid showrunner in television," the 48-year-old network hitmaker told the audience.
It was previously announced Ryan Murphy, who was in the audience, signed a five-year Netflix deal worth as much as $300 million. Also, Greg Berlanti signed a $400 million overall deal extensions with Warner Bros. Television. So yeah, Shonda is making BANK. The TV queen didn't drop the bomb for arrogant reasons. She did it to point out the differences between men and women.
"Over the course of the seasons, Ellen and I went from believing that we were employees of a network to understand that we were the network. In a world in which women of all colors are constantly forced to battle with men for equity and inclusion, we have the good fortune to work in an environment that we had nurtured and built with enough of our sweat and tears over enough years that we no longer needed to battle men to get to the top of a mountain," Shonda said. "We just built our own mountains, and then we realized that all we had to do was equalize and include one another."
The "Grey's Anatomy" creator continued:
"The other day I came to this conclusion that men brag and women hide. Even when they don't deserve to brag, men brag — [Donald] Trump, [Brett] Kavanaugh — and when men do deserve to brag, they are good at it. They do it so well. Men brag about everything, even things that aren't things. A little while ago in an inspiring article, Ellen told the world she was the highest-paid women in dramatic television. She did not hide. She bragged. She said she was powerful and she said deserved it, and there was some blowback. There should not have been. I have seen a thousand articles like that from men, but she's a woman and she shouldn't say things like that."
"When I made a deal with Netflix, I let them report my salary wrong in the press, and then I did as few interviews as possible and I put my head down and worked. In other words, I hid. I'm getting this award for inspiring other women — how can I inspire anyone if I'm hiding?"

"My point is that we need to set an example because I am awesome and we are awesome, which is another way of saying we have power. We are powerful women and when we say we have power, what we are really saying is that we deserve to have power. We deserve whatever good thing it is that we are getting. Demanding what you deserve can feel like a radical act."
SAY THAT SHONDA!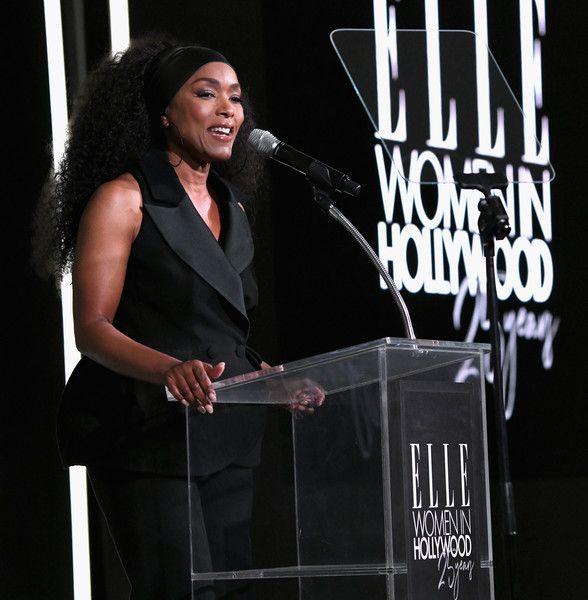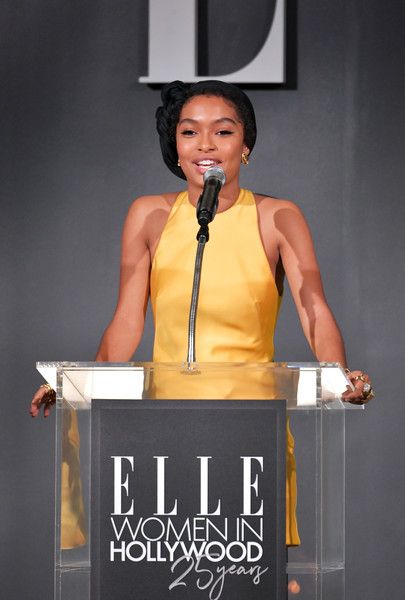 Hollywood vet Angela Bassett and Hollywood starlet Yara Shahidi also took center stage to accept their honor.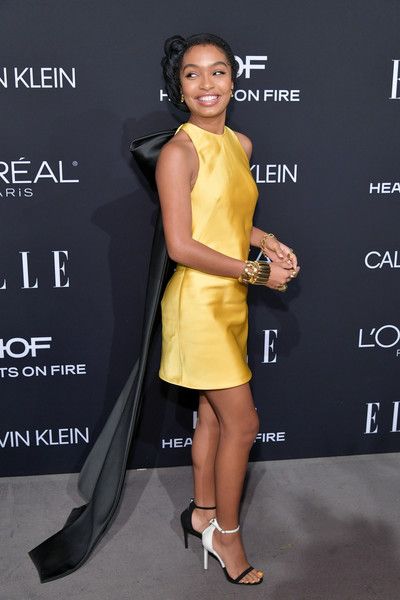 The "Grown-ish" star shined in a yellow Calvin Klein look for the festivities.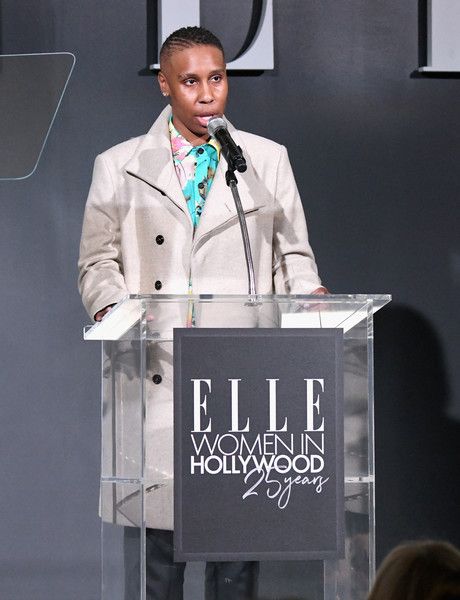 "The Chi" creator/EMMY winner Lena Waithe landed a spot on ELLE's Women In Hollywood Power List along with 11 other women, including Ava DuVernay.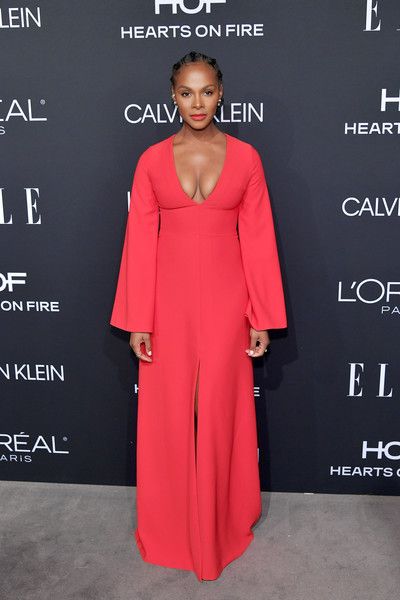 "The Have & The Have Nots" actress Tika Sumpter was a vision when she hit the carpet in a coral jumpsuit.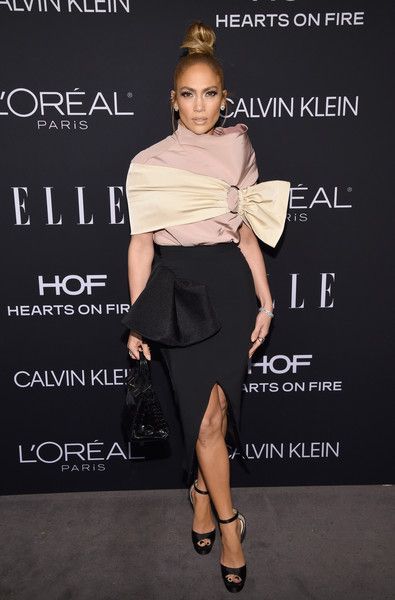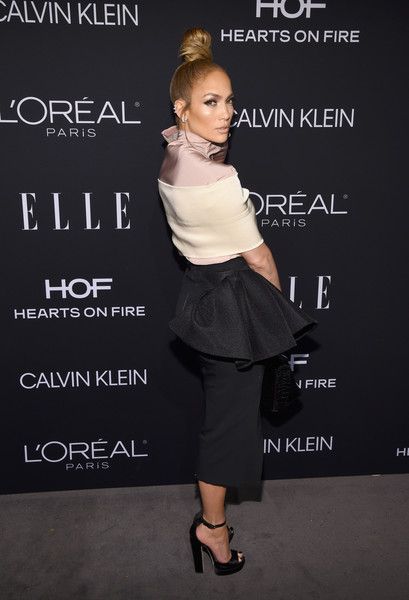 Jennifer Lopez was with all the dramatics in a Maticevski look paired with an Hermes Birkin bag. Kill it.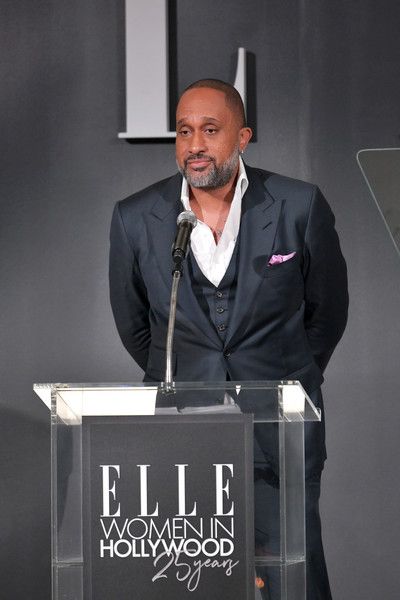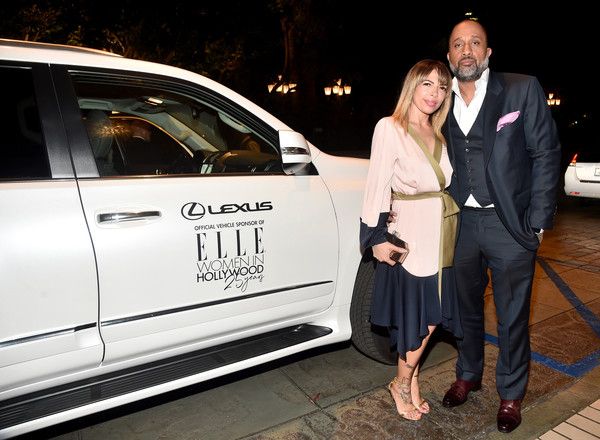 Kenya Barris, who recently inked an overall deal with Netflix, hit the stage to speak during the luncheon. His wife, Rainbow Edwards-Barris, was his date.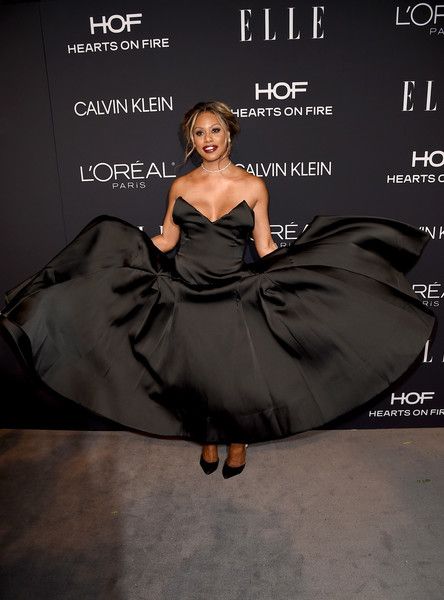 Twirl!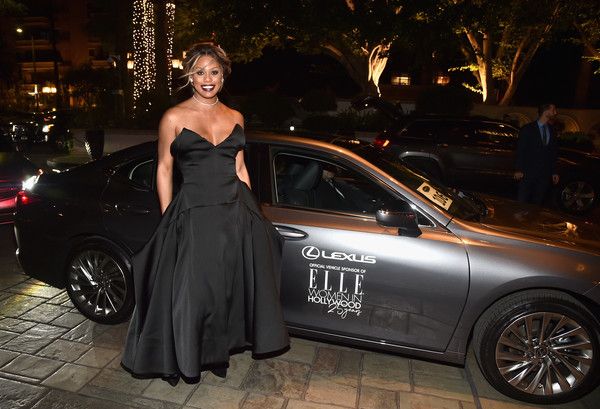 "Orange Is The New Black" actress Laverne Cox never misses a moment to stunt at an event. She strutted her stuff in a black strapless Maticevski gown.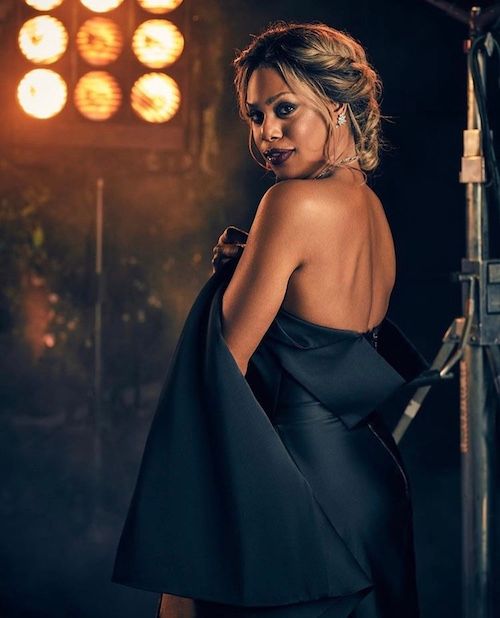 Werk.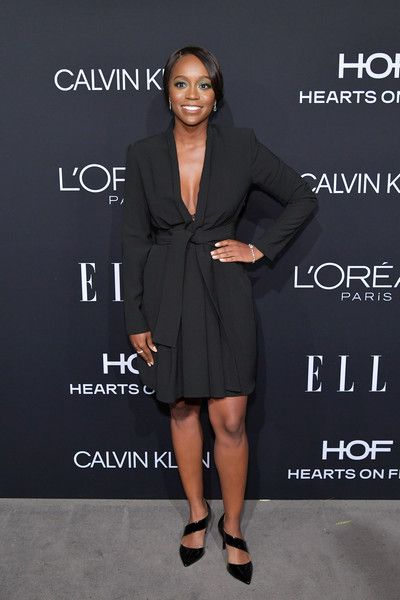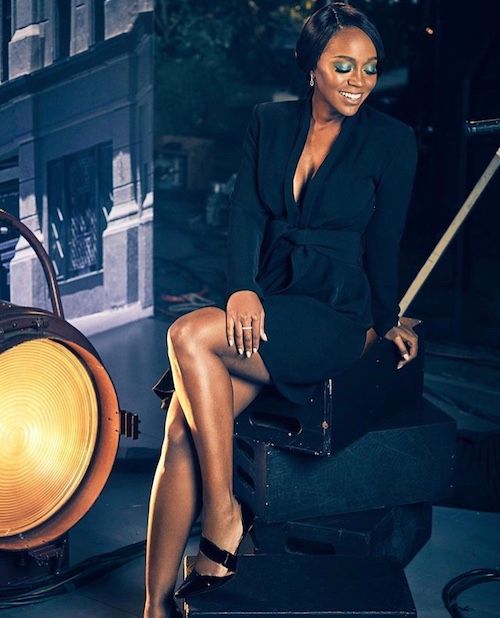 "How To Get Away With Murder" star Aja Naomi King kept it simple and sophisticated in an A.L.C. ensemble.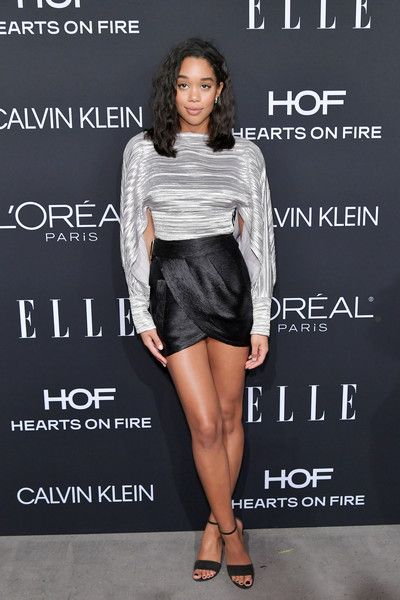 BlacKKKlansman actress Laura Harrier snatched up a look straight from Louis Vuitton's Resort 2019 runway.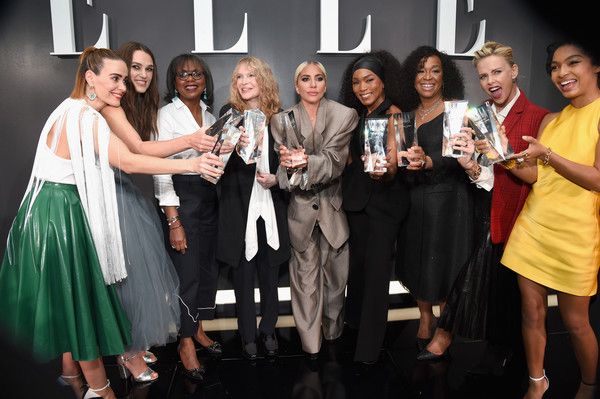 Congrats ladies!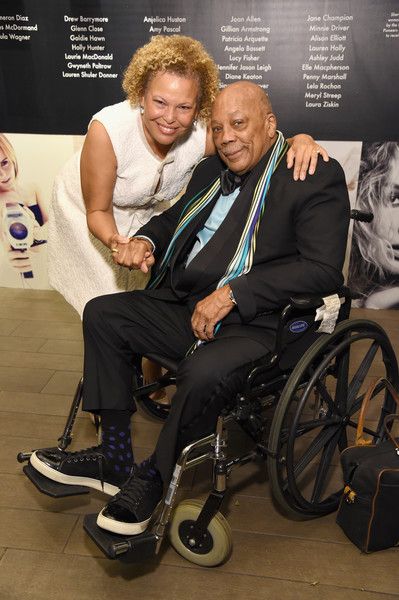 Musical icon Quincy Jones and Debra Lee, who stepped down as BET's CEO and chairwoman, were in the mix.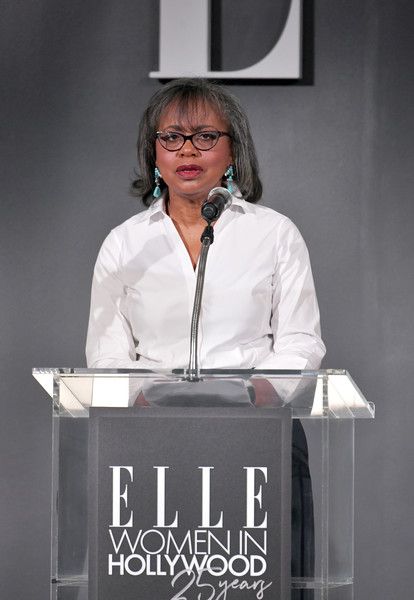 Law professor Anita Hall was tapped to speak during the event and she was also shown mad love from Lady Gaga on the carpet: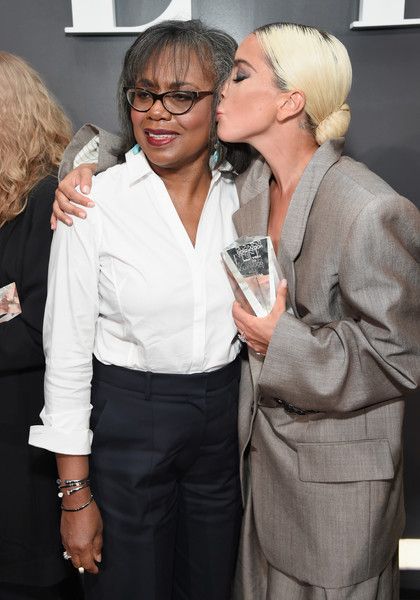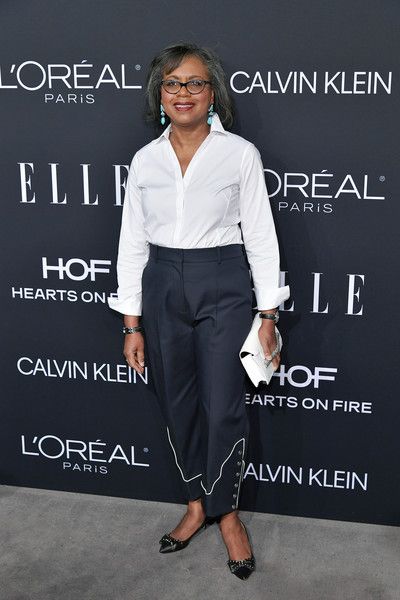 Gorge.
On the magazine circuit...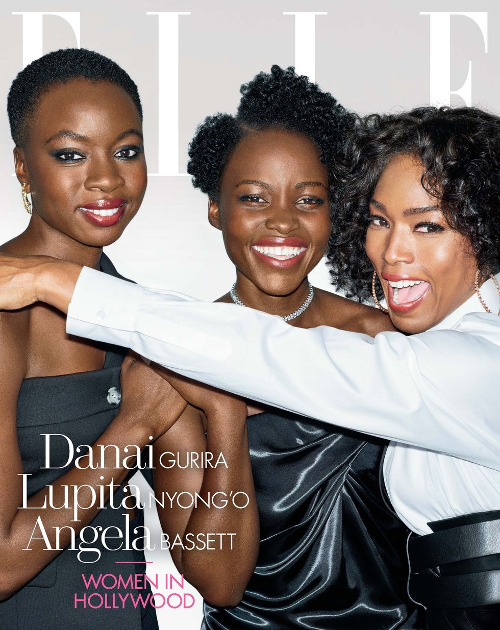 Black Panther beauties Danai Gurira, Lupita Nyong'o, and Angela Bassett cover ELLE magazine's Women in Hollywood issue. It's a no-brainer why these fabulous women were chosen to cover the issue. They all ooze power, femininity and #BLACKGIRLMAGIC. Get into the Wakanda Warriors' cover story here.
EXTRAS:
1. Lena Waithe is producing a new sneaker culture show titled, "You Ain't Got These." STORY
2. The upcoming season of "Orange Is The New Black" is the last and final season of the award winning Netflix series:
Photos: Getty/MEGA/ELLE's IG/JLo's IG