You're going to need to sit down for this story. Former Atlanta Falcons player Justin Crawford has been arrested for allegedly sexually assaulting a 12-year-old, who is in some form related to him. His wife caught him with his pants down in front of the child. The disturbing details are inside...
This is likely the most disturbing and disgusting story we've come across this year.
Former Atlanta Falcons player Justin Crawford was arrested over the weekend on several charges that involve him allegedly having sex with a 12-year-old girl, who is related to him in some capacity.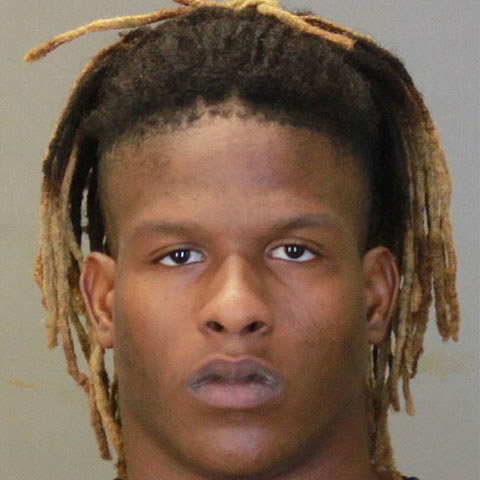 The 23-year-old former Hardaway High School football star was arrested in Columbus, GA and hit with a slew of felony charges after his wife, Chakeya Crawford, caught him in a compromising position with 12-year-old in the living room of their home. He has been charged with aggravated child molestation, incest, sodomy, and enticing a child for indecent purposes.
The former West Virginia University football player is being held without bond in the Muscogee County Jail. Thankfully.
The Columbus Ledger-Enquirer reported the disturbing details below:
During Crawford's preliminary hearing Monday, police said his wife awoke at 5 a.m. Saturday and walked into her living room, where she saw her husband had an erection as he stood over a 12-year-old girl.

The wife went back to sleep in their home off Wynnton Road, but she did not rest easy, worrying about what she had seen, Detective Mark Scruggs testified in Columbus Recorder's Court.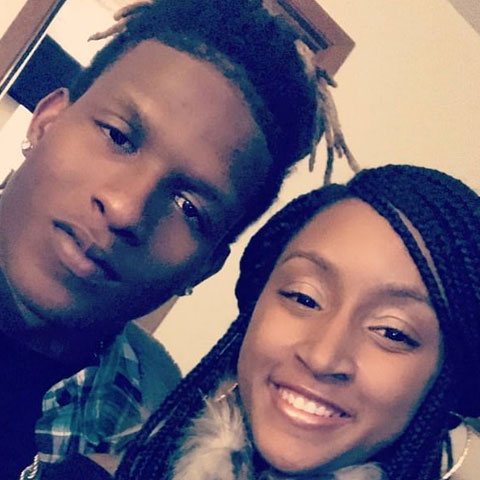 Crawford's wife Chakeya Crawford called the Ledger-Enquirer later Monday to object to that account. She said that when she came downstairs and saw her husband in the living room, he had no erection that she noticed, but his penis was exposed, and he immediately ran from the living room into the kitchen to cover up.

"I did not see anyone having sex, or I would have called police right away," she said.

She said she questioned her husband, who told her, "You scared me. That's why I ran." He denied any wrongdoing, and she initially gave him the benefit of the doubt, she said. Because it was 5 a.m., she decided to go back to bed and revisit the matter later, she said.

Later she took the 12-year-old to the child's mother, who asked what had happened. That's when the girl reported she had been asleep in the living room when Crawford came in and had her perform oral sex on him before they had intercourse, Scruggs said.

The girl was taken for a medical exam that included compiling a "sex assault kit" to collect any DNA evidence, Scruggs said.

Detectives grilled Justin Crawford about his encounter with the child and, at first, he said he never had sexual contact with the girl. After further questioning he came clean, admitting he DID, in fact, have sex with the 12-year-old child, , but claimed the sex was her idea.
Just DISGUSTING!!! By the way, Justin and Chakeya have two young sons together. They tied the knot in 2015.
Crawford was signed to the Atlanta Falcons as an undrafted free agent in May and was released in September after playing in several pre-season games. He was then picked up by the Atlanta Legends of the Alliance of American Football league. According to Atlanta's WXIA-TV, the team has since dropped him from the team following his arrest.
We have no words.
Photos: Getty/Muscogee County Jail/Chakeya Crawford's FB