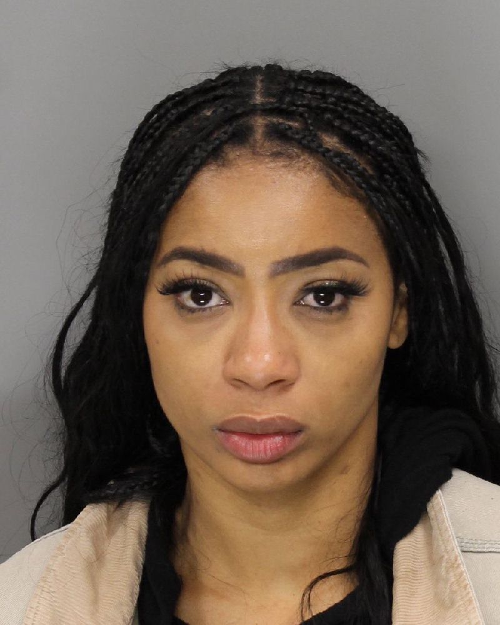 "Love & Hip Hop: Atlanta" star Tommie Lee is currently behind bars after being arrested TWICE within 48 hours. She has racked up a slew of felony charges after allegedly slamming her daughter's head into a locker inside of her middle school. Details inside...
If you watch "Love & Hip Hop: Atlanta" then you know Tommie Lee is no stranger to getting in trouble. Chick stays getting arrested and some type of way, stays getting out on bail.  But not this time.
Tommie Lee (real name Atasha Chizaah Jefferson) landed BACK in jail yesterday for stalking her daughter, 24 hours after she was arrested for allegedly slamming her daughter's head into a locker inside her middle school. Wow. This is sad.
The 34-year-old reality star, who has been vocal about her alcohol abuse on the show, was first arrested after an altercation at her daughter's school, Griffin Middle School in Smyrna. According to the arrest warrant, Tommie "shoved her [daughter's] headfirst forcefully into a medal school locker."
She then allegedly hit the child with a strap from her purse and then "grabbed her hair then forced her to walk down the hallway."
What in the world?!
According to Fox 5 Atlanta, Tommie was charged with felony charges that include cruelty to children and aggravated assault. She was also hit with three counts of simple battery and disruption of a public school.
Tommie posted a $27,000 bond and got out of jail Wednesday (October 17th) morning around 4AM (mug shot above). She was issued a court order to stay away from her daughter.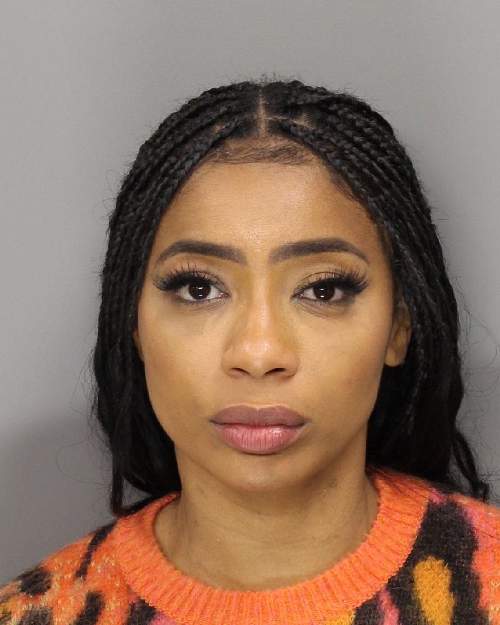 By Wednesday night, she was BACK in jail after she was charged with aggravated stalking and obstruction of an officer (mug shot above). According to TMZ, she violated the order by making contact with her daughter hours after getting out of jail the first time.
New: Deputies say Tommie Lee refused to come to her front door when they arrived to arrest her. They found her hiding in her attic. She's accused of contacting the daughter she allegedly attacked at middle school Tuesday, which violates her bond. https://t.co/XRH9afEaRipic.twitter.com/RRpHkvkaJy

— Matt Johnson (@MattWSB) October 18, 2018
WSBTV reporter Matt Johnson says when cops arrived to her home to arrest her she refused to come to the front door. Police found her hiding in the attic.  Whew chile.  The horror.
Her bond was revoked and she will remain in Cobb County Jail indefinitely.
Photos: Matt Johnson's Twitter via Cobb County Jail