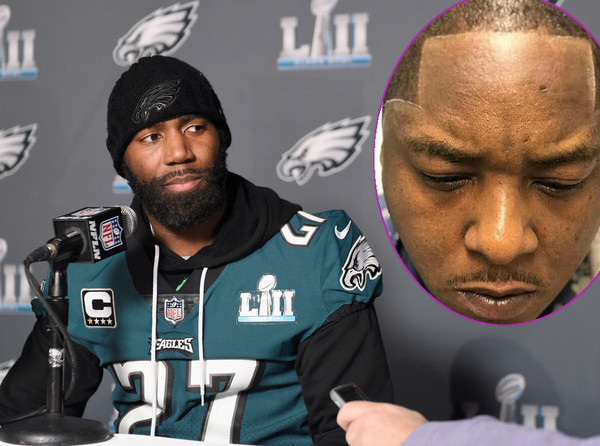 Eagles champ Malcolm Jenkins has no words when it comes to Donald Trump. However, he does have something to say. Watch the Eagles player hold up handwritten signs when asked about the White House visit, plus see why folks are clowning Jadakiss and his new hairline inside...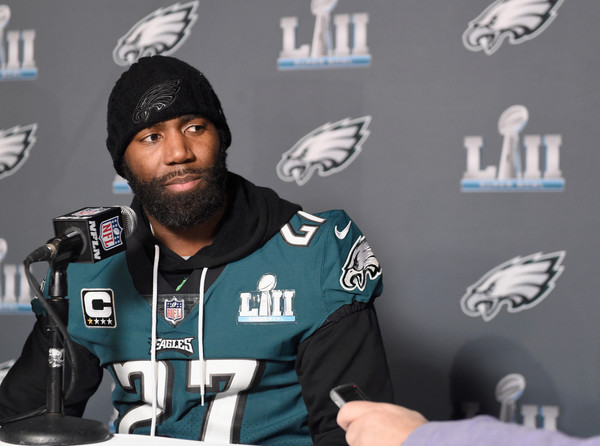 Super Bowl wining champ Malcolm Jenkins is fed up. He's totally over saying the same thing over and over, so he used handwritten signs to get his point across.
During a press conference with reporters, the Eagles safety - who did not kneel during the national anthem this year - whipped out cue cards with statistics about African Americans incarceration rates and police brutality. The reporters were eager to hear Malcolm's response to Trump holding a "ceremony" in place of the canceled Eagles White House visit (that they weren't going it anyway).
In case you missed, Trump canceled the Eagles' White House visit and instead held a ceremony to salute all of the men and women who serve to protect our country. Oh, and he played the national anthem "loud and proud."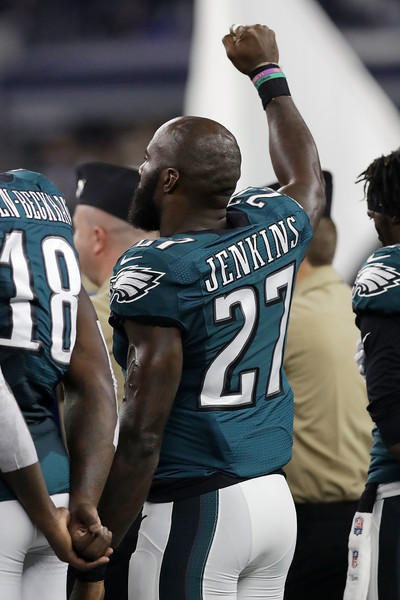 As reporters probed him with questions about the White House visit, Malcolm pointed out the unfair incarceration rates of African Americans and hailed NFL players who have made contributions to help fight against racial injustice.
Check it:
He also shared a few pics of his signs on his Twitter account:
You Aren't Listening! pic.twitter.com/5ti8HU2Cq0

— Malcolm Jenkins (@MalcolmJenkins) June 6, 2018
Genius! 
Later, he explained why he did it:
Malcolm Jenkins explains decision to use signs to address reporters earlier in the day in a conversation with ESPN. pic.twitter.com/GwxdfV6vqP

— Tim McManus (@Tim_McManus) June 7, 2018
Not even mad.
Director Ava DuVernay thanked Malcolm for his activism:
Ava DuVernay thanks him:
I ignored the ignorant comments and focused on this man's message. Thank you, @MalcolmJenkins. https://t.co/6yabmz2Z57

— Ava DuVernay (@ava) June 7, 2018
By the way, this happened during Trump's ridiculous ceremony to celebrate the fans - which reportedly weren't even there - and the military...
At The White House. One guy in the audience took a knee during the national anthem at President Trumps celebration of America no Eagles event. Left right after - didn't wanna talk pic.twitter.com/NLRGp26gln

— Jesper Zølck (@zolckTv2) June 5, 2018
En man knäböjde under nationalsången på Trumps firande. pic.twitter.com/heTDmuxiUe

— Carina Bergfeldt (@carinabergfeldt) June 5, 2018
A white man attended the event and when the national anthem was playing, he took a knee! Bloop! After the national anthem played, he got up and left like a G. And he didn't want to speak to any media. Boss.
It's reported there was another man who did the same thing:
The man who was booed after shouting @ POTUS also took a knee during the anthem but appears to also sing the anthem while kneeling, based on pic by Olivier Douliery/ TNS. (He was behind me & I didn't turn around until I heard him shouting) pic.twitter.com/qwuqpEXrOE

— Noah Gray (@NoahGrayCNN) June 5, 2018
Take that President WIG.
In other news....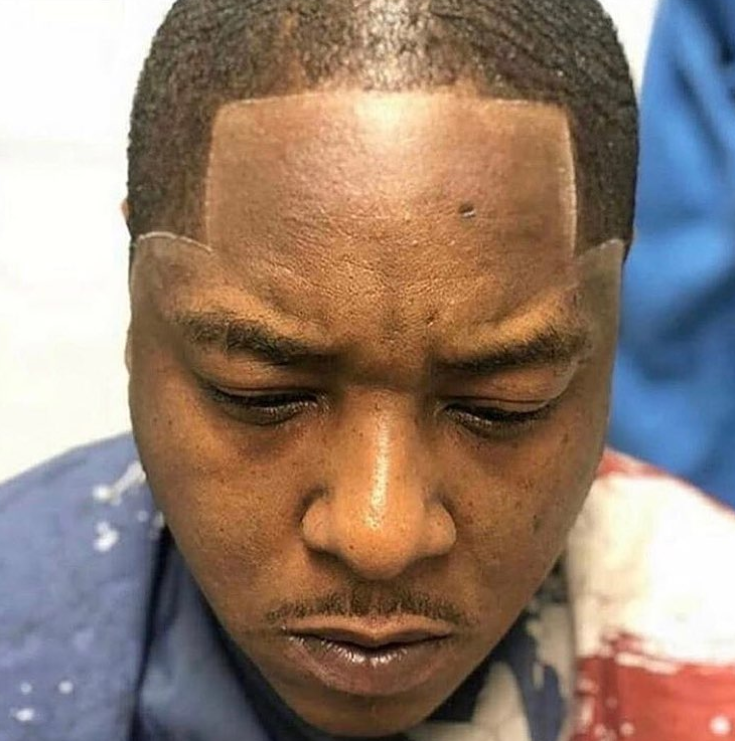 Ummm...what in the hairline hell??
This photo of Jadakiss is making its rounds on social media, and folks are having a FIELD day with it. We're not sure what's going on, but something is.  Or maybe it's just the extra crispy clippers doing their job.  We dunno.
jadakiss hairline pic.twitter.com/hipozcwH1A

— THOU SHALT NOT BE PETTY (@noramoss) June 8, 2018
> @donteriohundon1 Roasts #Jadakiss' Hairline! pic.twitter.com/brKV79KbCk

— HipHopVideoWorld (@HHVideoWorld) June 7, 2018
Flagrant Foul on Jadakiss . . . Suspended for the remainder of the season for this bogus N64 cartridge hairline pic.twitter.com/NMrThbCW1f

— BennyMack (@benmacknmore) June 7, 2018
Which is more disrespectful?

Pusha T dissing Drake or the barber that gave #Jadakiss this hairline? #QTNApic.twitter.com/Mkz6G0QcxG

— P. Against The World (@chillin662) June 7, 2018
jadakiss hairline pisses me off

— Tayvo (@Tayvo_G) June 7, 2018
Lordt!
Photos: Getty/Instagram