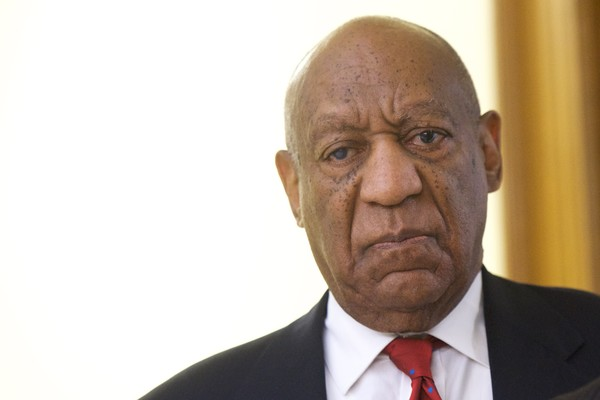 Bill Cosby and R. Kelly are feeling the HEAT. Get the latest inside...
Following Bill Cosby's guilty verdict in his sexual assault case last month, the Kennedy Center has snatched TWO lifetime achievement awards from the actor, joining several other institutions.
The comedian/actor was the 1998 recipient of the Kennedy Center Honors, which is the lifetime achievement award given to artists who have made an impact on American culture. He was also given the center's Mark Twain Prize for American Humor in 2009.
"As a result of Mr. Cosby's recent criminal conviction, the board concluded that his actions have overshadowed the very career accomplishments these distinctions from the Kennedy Center intend to recognize," the venue's trustees said in a statement, noting it was the first time the Kennedy Center had rescinded an honor in its 46-year history. Yikes.
The Kennedy Center's decision comes less than a week after the Academy of Motion Picture Arts and Sciences, which awards the Oscars, wiped his name off the member list. Academy board members said Bill violated standards of conduct adopted in response to Harvey Weinstein's sexual misconduct. They also booted Oscar winning director Roman Polanski.
Last week, the Television Academy, which awards the Emmy Awards, erased Cosby from its Hall of Fame. While he's gone from the Hall of Fame, a spokesman said there were "no plans at the present time to rescind his awards," which include a humanitarian prize and four Primetime Emmy Awards.
Right before he was set to go on retrial, Ohio State University snatched his honorary degree that he was awarded when he spoke at commencement in 2001. Cosby's alma mater Temple University, Yale University and several other universities ahve also scooped up his honorary degrees.
In other news...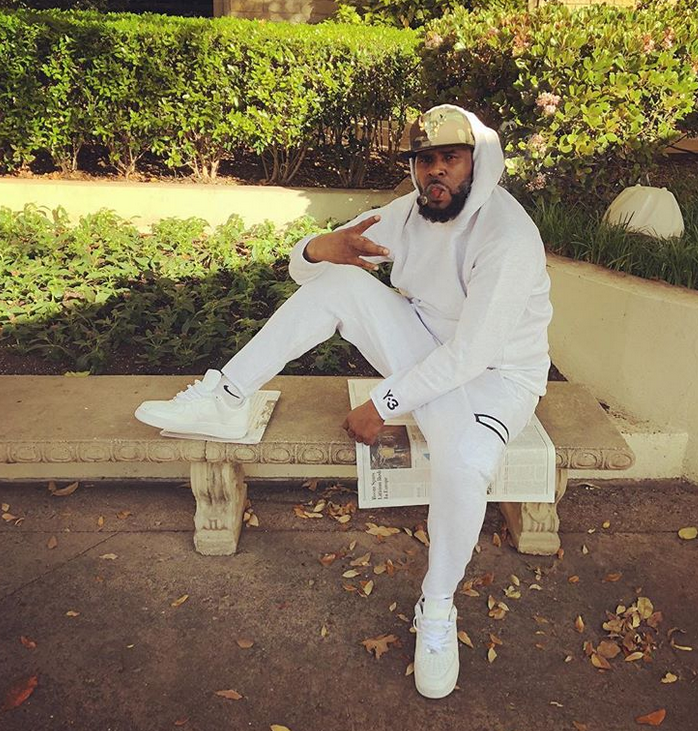 The #MuteRKelly campaign continues with Spotify giving the singer the boot.
The streaming service has removed Kellz from its playlists and will no longer promote the artist due to "Hate content" or "hateful conduct." Rapper XXXTentacion's music was also removed. Both Kellz and XXX have been accused of sexual misconduct.
The streaming service created a new policy "Hate Content & Hateful Conduct," which was designed to "be consistent with (Spotify's) distinct roles in music and media," BBC reported.
"Hate content" is described by the company as "content that expressly and principally promotes, advocates, or incites hatred or violence against a group or individual based on characteristics, including, race, religion, gender identity, sex, ethnicity, nationality, sexual orientation, veteran status, or disability."
Users can still search for his music, however, Spotify will no longer promote it on recommendation features. Some debate as to why R. Kelly and XXX's music has been dropped, but not others?
Aishah White, a spokeswoman for XXXTentacion, sent an email to the NY Times for a comment, writing, "I don't have a comment, just a question. Will Spotify remove all the artists listed below from playlists?" She included the names of 19 musicians, including Gene Simmons, Michael Jackson, Ozzy Osbourne and Dr. Dre, who have been accused over the years of sexual misconduct or physical violence."
Folks are raising the question of where the line is drawn between longtime accusations and legal guilt, even if majority do agree R.Kelly should be muted.
The #MuteRKelly campaign called for the singer to be boycotted and several YBFers have spoken out in support, including Lupita Nyong'o, Kerry Washington,Viola Davis and Ava DuVernay. Radio personality Tom Joyner promised he would not play any of R. Kelly's music before he retires next year. Kellz is scheduled to hit the stage in Greensboro, N.C. tonight.
As of the time of this post, the show will go on unlike his Chicago show that got canceled a few weeks ago.
Also, we have the latest in the newest R. Kelly sexual assault case, where a woman claims he gave her herpes, http://theybf.com/2018/05/07/r-kellys-alleged-sexual-misconduct-is-about... ">HERE.
Photos: Getty/R. Kelly's IG