Winston Duke explains how black women helped with his insecurities all the while dating a half Asian/half white woman.
Also, Chadwick Boseman has been tapped to speak during commencement at his alma mater Harvard University. And, the first ever WakandaCon is coming to Chicago. Deets inside…
With the huge success of Black Panther, YBF actor Winston Duke was thrusted into the limelight as one of the film's breakout stars. He played his character M'Baku perfectly and it doesn't hurt he's easy on the eyes.
Believe it or not, Winston says he was insecure about his body before the movie. He credits black women for healing his insecurities and transforming him into a heartthrob in an interview with Newsweek.
"At the end of the day, it's been women from all over the world and all different cultures, but it was really started and driven by Black women and I wanna thank them for that," he explains.

"I have not always been in a position to think that the things that made me who I am have always been positive. My height and my size have also made me look like an aggressor without trying. And to now be in a space where they're saying that's what makes me beautiful and that's what makes me disarming, that's really humbling and it feels really good."=
Check it:
Props to black queens for boosting this man's confidence.
Unfortunately, if you were looking to shoot your shot, you're too late. He's in a relationship, ladies. The Yale graduate has been dating a half-Asian/half-white woman named Meesh. While he tries to keep his relationship under wraps, he has posted pictures of her on his Instagram with cutesy captions before.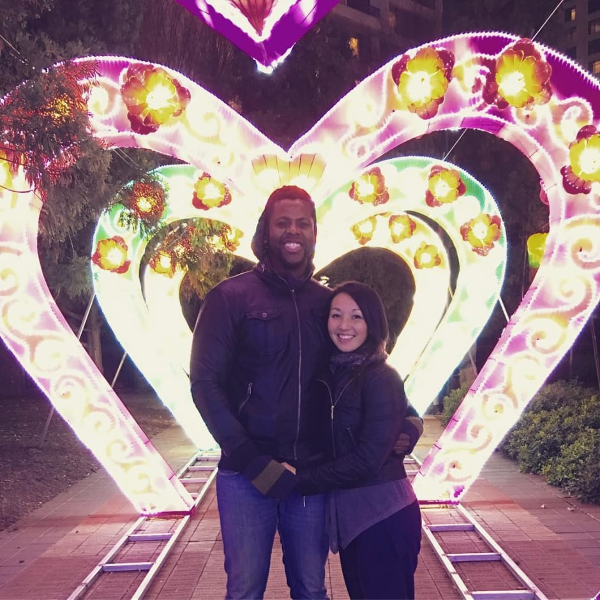 In the comments section on all of their coupledom pics, folks have blasting him about his girlfriend's race, calling him a sell out.
We can't but wonder, if you were battling these insecurities, what was your Asian/white girlfriend doing for you? Isn't that what she's supposed to be doing in the first place as your woman? 
Speaking of Winston, he just launched his new clothing line.
According to The Grio:
Duke, whose M'Baku character was a fan favorite in the billion dollar plus box office smash, is donating part of the proceeds from the sales to the American Diabetes Association, an organization near and dear to him. In a newsletter to fans, Duke explained the new venture.
"Join me, M'Baku, the leader of the Jabari tribe, with my exclusive Black Panther design. A portion of proceeds supports a cause close to my heart, the American Diabetes Association. Many members of my family and extended family are living with diabetes. They are rockstars and deserve the support needed to thrive."
The Trinidad and Tobago native created a suite of six pieces for the launch. The tops range from hoodies to tanks to long-sleeved t-shirts. The Afrocentric gear features a styled portrait of M'Baku in red, green, and yellow with "Wakanda Forever" repeated on the background. Ranging in price from $25.00 to $49.99, the offerings are sure to be a hit with Black Panther fanatics who have been clamoring to get their hands on the rather sparse selection of available Black Panther Merchandise. Those wanting to hop on the M'Baku train will have to act fast. Sales for the limited collection end on April 27.
In other Black Panther news...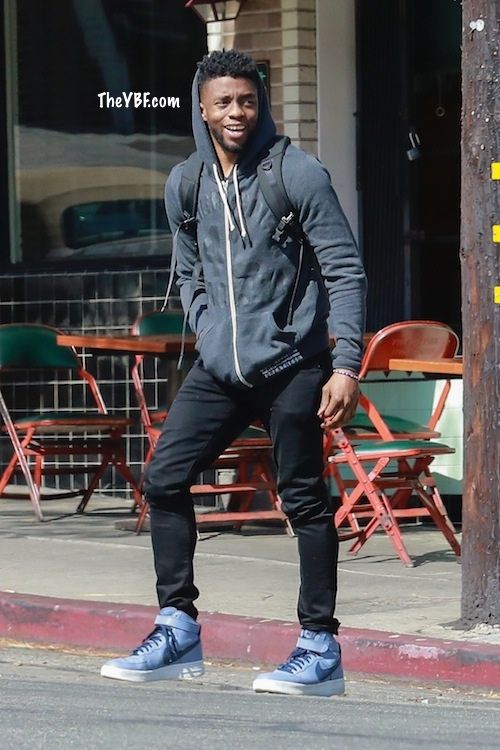 Chadwick Boseman is keeping busy.
After a long week of promoting his new film, Avengers: Infinity War, the 40-year-old actor was spotted enjoying lunch with friend in Los Feliz, California recently.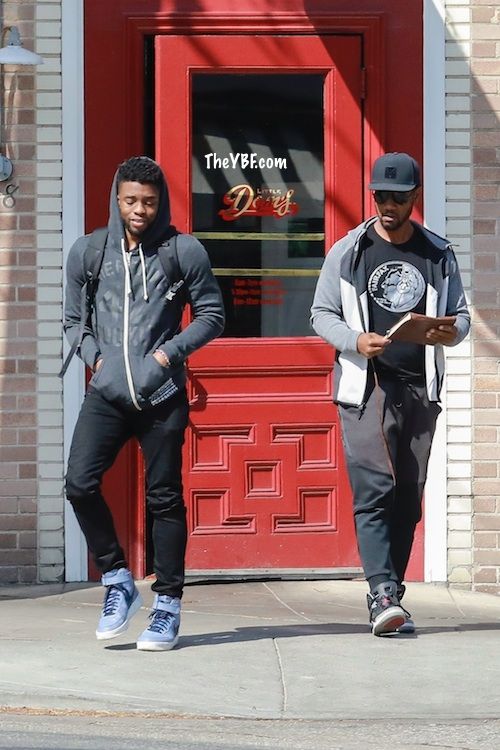 The Howard alum is gearing up to return to his alma mater as to deliver the keynote address at Howard University's 150th commencement ceremony on May 12th. Not only that, he'll be presented with an honorary Doctor of Humane Letters.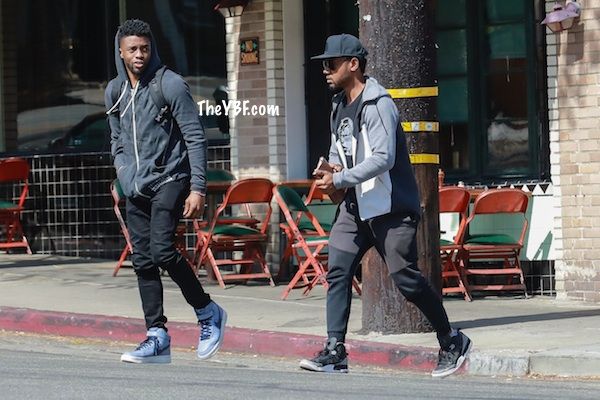 "I'm excited to return to the Mecca in celebration of the achievements of our illustrious students," the Black Panther hottie said in a statement announcing the keynote address. "Let's listen, learn and build with one another."
Howard's commencement is about the be the blackest ceremony this year.
By the way, Black Panther leads the pack of MTV Movie & TV Awards nominations, receiving 7 nominations, including Best Movie. It's the first time the black superhero has been recognized at an awards show, but please believe it's only because this is the first awards show since the movie was released. Chadwick Boseman has been nominated for Best Performance in a Movie and Best Hero. Additionally, Letitia Wright was nominated in the Scene Stealer category for her role as "Shuri" and Michael B. Jordan was nominated in the Best Villain category for his portrayal of "N'Jadaka/Erik Killmonger."
The 2018 "MTV Movie & TV Awards," hosted by Tiffany Haddish, airs Monday, June 18th at 9:00 p.m. ET/PT from the Barker Hangar in Los Angeles.
Speaking of Wakanda...
The world of Wakanda as depicted in Ryan Coogler's box office hit Black Panther is coming to Chicago this summer.
The first ever WakandaCon is about to go down and it's going to be the mecca for everything black and tech related. The fan-driven event will be a celebration of Afro-Futurism, Tech, and Black superheroes in film, gaming, television, and comic books. WakandaCon will take place August 3-5, 2018 at the Hilton Downtown Chicago, and a weekend pass will cost you just over $35. Get the deets here.
Photos: Winston's IG/Backgrid