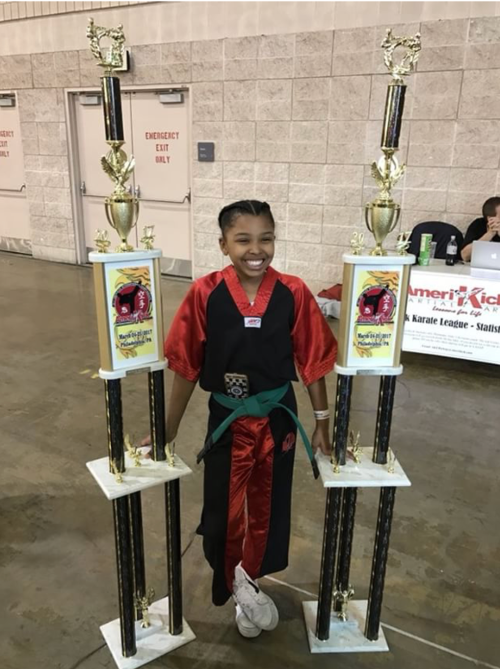 We've got some real life YBF kiddies realness to brighten up your day. See videos of the kids slay Beyyonce's Coachella performance, plus meet the real-life YBF Chun-Li inside…
11-year-old Kaitlyn Williams is the real-life Chun-Li.
The Atlanta native is a purple belt at Next Level Martial Arts and she's snatching up all type of awards and certificates for her skills. We caught up with the YBF Kid ia her mom, and we're told she loves everything about the art of karate.  She said karate gives her the ability to focus and a place where she can her true self. And the proof is in the smiles (and trophies).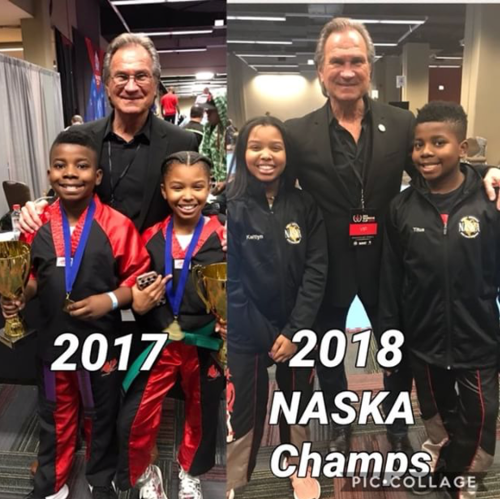 Kaitlyn is good at what she does.  Like, really good. She's the 2017 Girls 10/11-year-old Intermediate National Champion of the North American Sport Karate Association (NASKA). Congrats!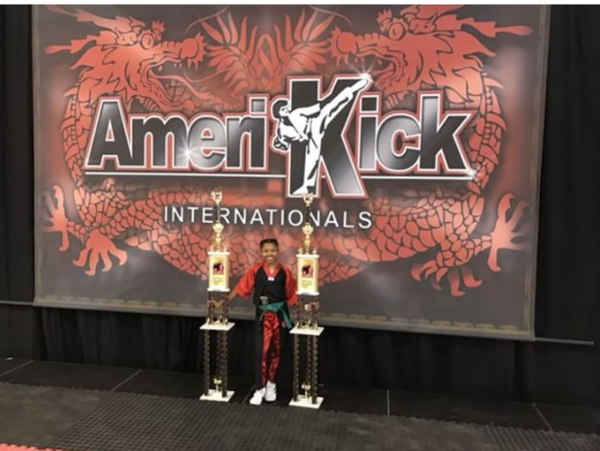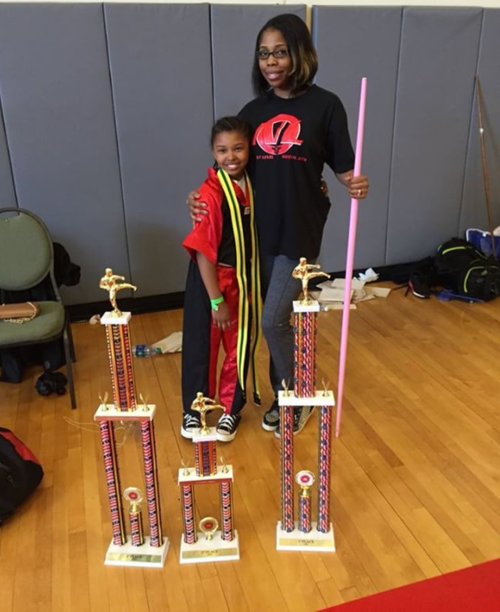 Not only is she kicking butt in the sport, she's killing it in the classroom as well.
The Honor Roll student (with straight As) started an Instagram page to introduce karate to other young ladies who look like her. Kaitlyn believes the sport helps build confidence, is a fun way to exercise and, most importantly, it's fun!
See her in action below:
Adorbs! 
In case you missed, check out Nicki Minaj's "Chun-Li" video treatment HERE.
As for more real-life YBFers...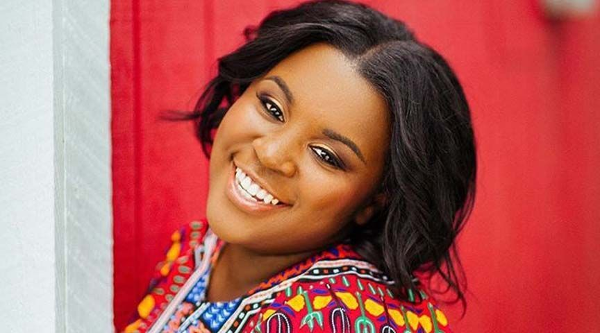 Beyonce's Coachella performance had a huge impact on the younger generation and they're showing out on the Internet while paying homage to the Queen.
In case you missed it, Virginia State University student Brianna Bundick-Kelly (aka BRIyonce) went viral when she uploaded a video of herself nailing some of Beyonce's signature dance moves during her Coachella performance. Chick perfected every move Bey and her backup dancers did on the O.T. Genasis remixed track "Everybody Mad." And she literally learned it in 40 minutes.
BRIyonce was invited to the "Ellen DeGeneres Show" to show off her dance moves and explained how the video came about. "It took me like 40 minutes to get all the moves down, but then like an hour to perfect it," she said, "cause that's what Beyonce would do."
Facts.
The talk show host gifted BRIyonce with a custom Beychella bomber jacket and two tickets to an upcoming On The Run II Tour. Nice! Check out BRIyonce **** it up on "ELLEN" below:
BRIyonce has been all over television since her video went viral. Peep her appearances below:
Internet sensation @imbriyonce stopped by Studio J and taught @Shaq some new moves on this week's edition of The Big Highlight! pic.twitter.com/eBptHQ0Ssv

— NBA on TNT (@NBAonTNT) April 27, 2018
Our own @AlexWhittler learned some dance moves from @imbriyoncehttps://t.co/fhGRMqwDU4pic.twitter.com/1DDCXEigxA

— NBC12 WWBT Richmond (@NBC12) April 27, 2018
She also had EVERYONE LIT at her college, VSU, when she hit the stage with the schools dance team:
This performance tops them all in my book! #VSU thank you for accepting me & supporting me during this crazy journey. Thank you to the orgs who invited me to share this special moment w/ them. My [heart emoji] is full. Virginia State is the best university on the planet #HailState‼️ pic.twitter.com/U4CQQCBr31

— Briyonce (@imbriyonce) May 2, 2018
And to prove she's REALLY about that dance life, BRIyonce redid some Janet Jackson chreography:
Here's my #DANCEWITHJANET audition! Dancing has always been a deep passion of mine since I was 8 and I never thought it could be more than a little hobby. Ms. @JanetJackson, it'd be an honor to dance in your presence. Wish me luck y'all! RT & Like away pic.twitter.com/ESbVm6R4wl

— Briyonce (@imbriyonce) April 21, 2018
Oh...and BRIyonce BEEN doing this ish. See a video she made in 2016 for Mrs. Carter's Formation Tour:
I may not be going to the Formation tour... so I might as well dance like I'm ON IT! pic.twitter.com/amxb3ZHmNY

— Briyonce (@imbriyonce) May 6, 2016
Another real-life YBFer slaying to Bey...
9-year-old Jacqueline LeGrande posted her own cover of Bey's set, decked out in her Beychella threads, and she nails the choreography as well. Peep the mini Beyonce in action below:
Get it!
Philly Youth Empowerment group RoleMODELS also did a Beychella inspired performance. They put their routine together in 5 days and they KILLED it. Peep a few clips below:
LOVES IT! 
Shout out to all the real-life YBF kids & teens doing it big! 
Photos: Instagram