Ed Hartwell wasted no time impregnating another woman, even though his marriage to Keshia Knight Pulliam still isn't officially over.  Deets inside...
Ed Hartwell is now expecting another child with the woman who Keshia Knight Pulliam claims was his mistress.
We broke the story of then-pregnant Keshia & Ed's messy 2016 split, where Keshia was blindsided and found out about her own divorce via online reports.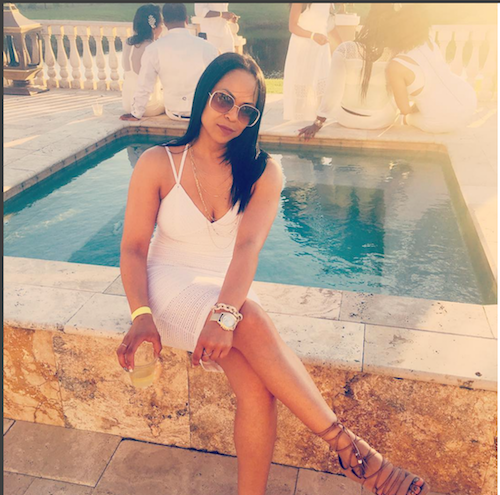 Keshia did an interview revealing she already had divorce papers ready herself, because, she claims, he had been cheating on her with his ex fiancé Tonya Carroll.  Their divorce is still ongoing, which means Keshia and Ed are still legally married.
Fast forward to moments ago when Tonya revealed her big baby news.  She showed off her baby bump, then told her Instagram followers to guess whether she and Ed were having a boy or a girl:
Interstingly, Keshia has been fighting Ed in court for the child support she is owed for their daughter Ella Grace.  According to our source, Ed has has been delinquent but has paid some.  Allegedly, he's figuring out every way not to pay.
We're also told Ed has only has only been to approxiamately 20 of his 80 visits to see baby Ella.

Ed and Tonya seem happy about their pregnancy news, though.  They rarely post each other, but Tonya made sure to make this news known.
Tonya also has a teen daughter from a previous relationship: