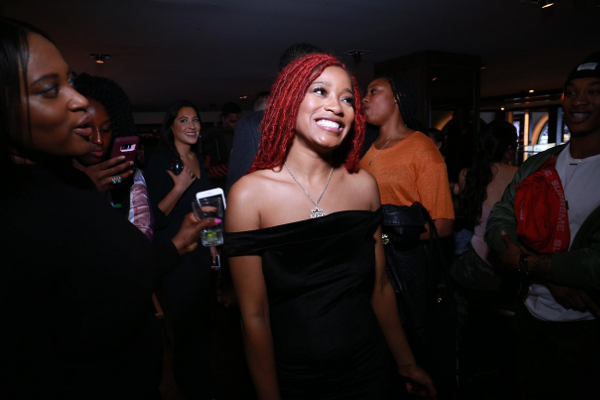 Keke Palmer says she can totally relate to Beyonce when it comes to making major decisions about her career without moms' co-sign. And she explains the idea of artistry flawlessly.  Find out what she tells TheYBF.com inside…
When it comes to artistry, folks might not always get it. We know plenty of the white faces in the audience during Beyonce's historic Coachella performancedidn't fully understand the unapologetic black greatness that was unfolding in front of their eyes. It was evident in their response to the performance as she put on for the culture.
They didn't get it.
After Bey's performance, her mother, Tina Lawson, opened up about warning Bey that she didn't think the predominately white crowd would understand the significance behind her performance. However, Mrs. Carter didn't care.
Mama Tina said Bey's brave response made her feel a bit "selfish" and "ashamed." Bey told her mother she had to do that performance because at this point in her career, it's her responsibility to do whats best for the world, and not what is most popular.
Singer/actress Keke Palmer can totally relate. Especially since her and her mother are super close and her mother is a big part of her career as a momager.
YBF correspondent James Terrellchopped it up with Keke (below, posing alongside Stephen Hill) during her private album listening party for The Boss at New York's 40/40 club this week.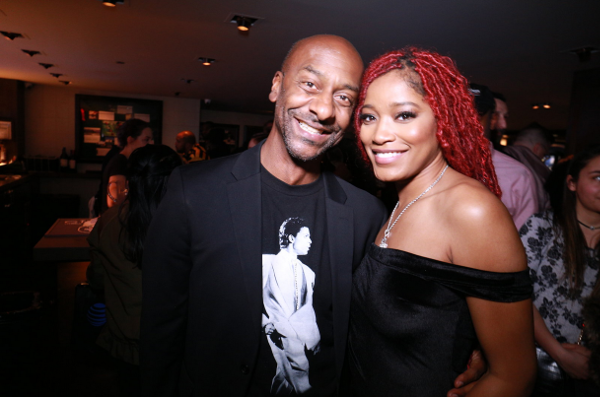 With a seemingly similar mother-daughter dynamic like the Knowles (KeKe doesn't move two steps without her ride-or-die mama right by her side), we had to ask the quadruple threat if she could relate to Bey in any way when it comes to making career moves your mom doesn't necessarily approve. Here's what she dished:
"Me and my mom be doing stuff like that all the time," she told TheYBF.com. "I think that's how it should be. Well, not should be, that's how it is. Because your parents, family and friends, they overthink all of your decisions. But you, as an artist, have to go with your heart."
The 24-year-old entertainer said she didn't expect anything less from Beyonce's performance because she's supposed to have people feel something with whatever she presented before them.
"Beyoncé is SUPPOSED to do stuff like that that makes people be like 'Are you sure?' Otherwise, she's not doing anything risky or something that's going to make people really feel something. So whether people feel shocked, confused or 'Girl, you did it,' it's going to be something that's going to make them more intrigued by the performance."
The "BOSSY" singer thought Bey's performance was brilliant since now, people who didn't know about HBCUs or Greek life will start researching to gain knowledge all thanks to the Queen. It's similar to the way "A Different World" was received in the 80's.
"Even if people watching the performance had no concept of HBCUs or fraternity/sorority lifestyle, they're now going to give a shit. They're now going to at least say 'Let me look into that to know what she was talking about.' That's what artistry is," the Star actress said.
Spot on, Keke.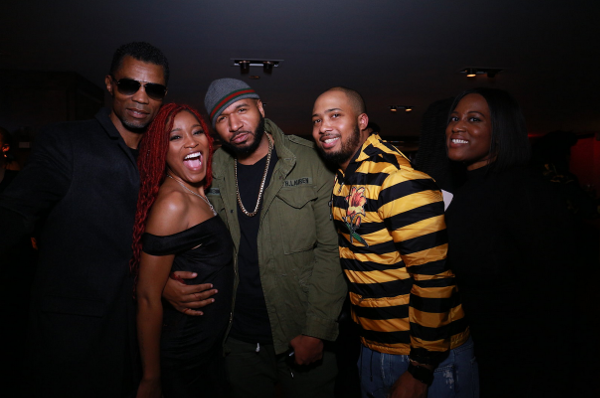 Keke's forthcoming album, The Boss, will be released on her independent record label, Big Bosses Entertainment. #MoneyMoves
Photos: Khalil Kavon