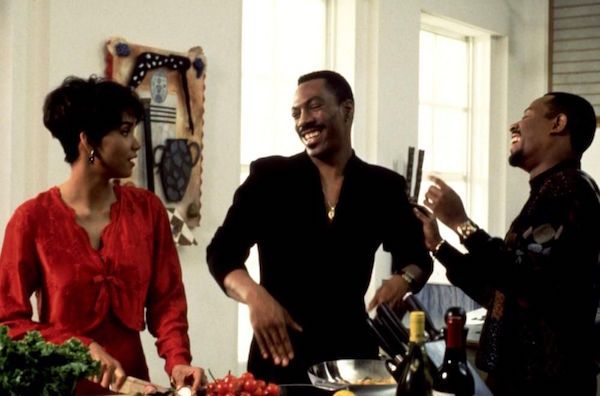 Reboot season is still in full effect.  But does this just announced Boomerang remake prove everything doesn't need a reboot?  Deets inside...
Did somebody run this by Eddie Murphy?
BET and Paramount Television are partnering to reboot the 1992 American romantic comedy and BLACKbuster classic BOOMERANG.
The flick is a staple in black culture that originally starred Eddie Murphy, Halle Berry, Martin Lawrence and more.
The original movie centered around a successful executive finds that his lifestyle choices have turned back on him when his new boss turns out to be a bigger deviant than he is.
Now, this updated version, which will air as a 10-episode half hour comedy series on BET, explores "contemporary workplace dynamics, including the changing role of gender, office politics, relationships, and the conflicts between Generation X and Millennials."
So, basically, generational warfare replaces the battle of the sexes?  We guess...
Is this reboot necessary, or nah?
Photo: Paramount Pictures