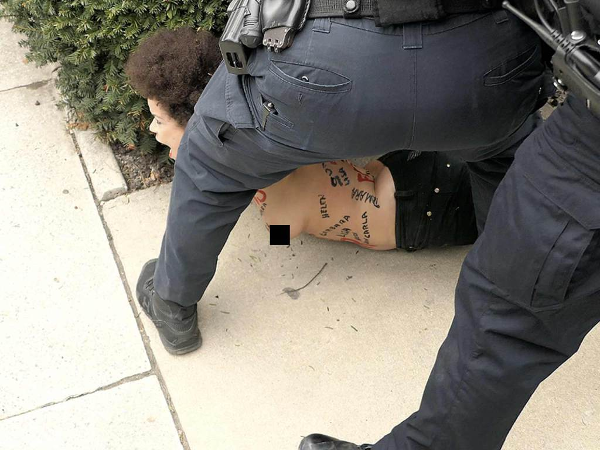 So, get this. The woman who protested topless outside of the Bill Cosby's retrial KNOWS him. And has known him since she was a little girl. More inside…
Bill Cosby's retrial started off with BANG!
As Cosby made his way inside the courthouse, a woman ripped her shirt off, showing off the names of Cosby's alleged victims written all over her body, and ran up on the 80-year-old comedian. She didn't get far before she was tackled by police and arrested outside of the Montgomery County Courthouse in Norristown, Pa. yesterday.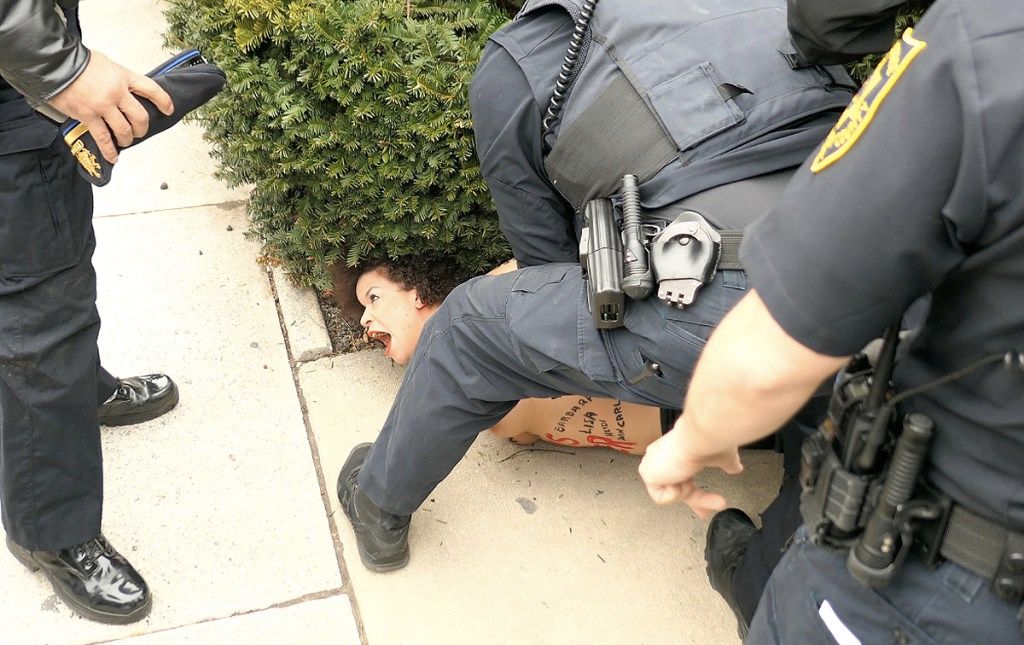 Watch Cosby, who says he's legally blind, get a peek below:
The woman has been identified and apparently, she knows Cosby!
The topless protester is 38-year-old Nicholle Rochelle, who appeared in four episodes of the "Cosby Show" from 1990-1992 at the age of 12.  She played the role of Danielle, a friend of Cosby's onscreen daughter Rudy Huxtable, played by Keisha Knight Pulliam.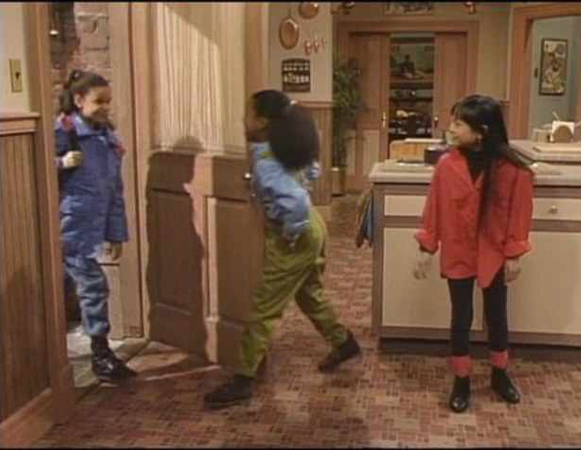 Since her "Cosby Show" appearance, Nicholle, of Little Falls, New Jersey, has starred in several TV shows including Clarissa Explains It All," "NYPD," "Law & Order," and "Chappelle Show" to name a few. She has also appeared in several Off-Broadway theater productions.
These days Nicholle, who is a member of European feminist group Femen, which is known for staging topless protests, is a performing artist and activist who now lives in Paris. She said her showing up to Cosby's trial was her way of setting the narrative about his case.
"He's a man who's disempowered women's bodies for decades. It doesn't seem to be recognized," Nicholle told PEOPLE after being arrested for disorderly conduct. "The case is being publicized with this narrative of race. He's being painted as the victim. I wanted to emphasize that this is about rape. I wanted to make him uncomfortable and to make people think about women's bodies."
She wasn't going to harm him in anyway, but she did want to take him out of his comfort zone.
"I wanted him to feel something," she said. "I wanted him to feel what he did and have it be in his face. I wanted to approach him, but I didn't want to touch him at all."
Starring on the "Cosby Show," Nicholle said she didn't experience any strange behavior on the set. She said she wanted to express the anger of the alleged victims and chose to do it topless to use her body as "a political tool."
"The protest wasn't about me knowing him, but there's a part of me that feels betrayed because I can understand what the victims were feeling. Like, that could have been me, I could've undergone the abuse as well," she said.
Right before she shut ish down...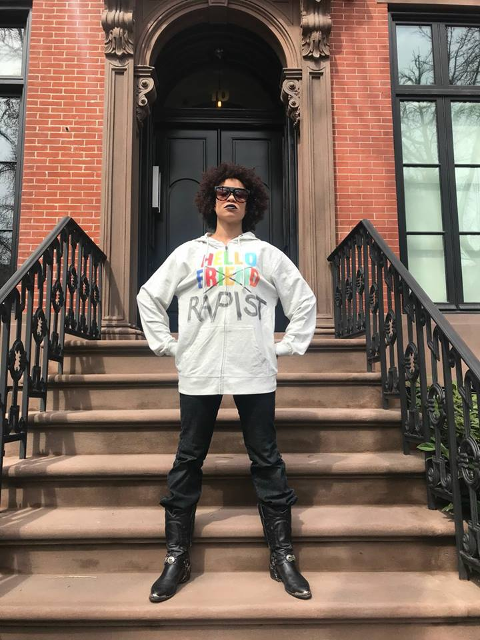 Nicholle stopped by the "Cosby Show" house in NYC wearing a shirt that said "Hello Friend" (a saying Cosby has coined) with the word "Friend" crossed out and the word "Rapist" written under it.
She said, "In honor of the first day of the Bill Cosby retrial, I went by the address where they filmed The Cosby Show exterior in New York City...LET'S HOPE JUSTICE WILL FINALLY BE SERVED!"
We guess she meant business.
Photos: MEGA/Nicholle's IG