"Real Housewives of New York" star Luann de Lesseps says Russell Simmons can't keep his hands to himself. Find out what she said about the Hip Hop mogul "groping" her, plus an update on Trey Songz's alleged assault inside…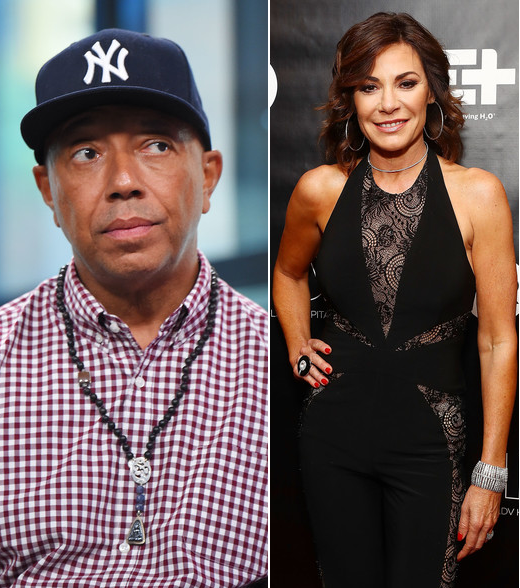 It just keeps getting worse for Russell Simmons.
Over a dozen women have come forward with claims that the Def Jam co-founder either raped or sexually assaulted them. Now, a reality star is coming forward with sexual assault claims.
"Real Housewives of New York" star Luann de Lesseps is opening up about a sexually inappropriate situation involving Russell Simmons. She claims the Hip Hop mogul grabbed her a** when she hopped on an elevator at Soho Beach House, Miami a few years ago.
"He grabbed my ass in an elevator, he was just a pig," Luann told The Daily Beast.
"I haven't told anybody about that before. I was grossed out. I was like 'How dare you.' He invaded me, he took advantage of me, being who he is, thinking he is all 'it,' all everything. He thought he could just do that. I looked at him and said, 'Don't ever do that again,'" she added.
When the alleged incident happened, Luann did not report it and she said Russell never apologized for it. The site reached out to Russell's spokesperson Angela Pruitt, but she did not address Luann's allegations directly. His initial response to the allegations were reissued to the site when she was hit up for comment.
In part, he said:
"They have shocked me to my core as I have never been abusive or violent in any way in my relations with women," he said. "I am blessed to have shared extraordinary relationships, whether through work or love, with many great women and I have enormous respect for the women's movement worldwide and their struggle for respect, dignity, equality and power.

"I am devastated by any reason I may have given to anyone to say or think of me in the ways that are currently being described."

"What I cannot accept is responsibility for what I have not done. The current allegations range from the patently untrue to the frivolous and hurtful. I have submitted myself to multiple lie detector tests. I denied forced sex and sexual harassment allegations brought against me in each test; I also answered no to the question, 'Have you ever physically forced any woman to have sexual intercourse?' I passed all of the lie detector tests.

"We have also provided a great deal of detailed evidence to various publications, but have chosen not to make it public, in part for my family and in part out of respect for the millions of women who have suffered sexual abuse, so as not to entangle a critically important social justice movement with every instance of my legitimate right to defend myself."
Amid the rape and sexual assault allegations, Russell is being sued for $5 million after aspiring filmmaker Jennifer Jarosik came forward with claims that he raped her inside of his Beverly Hills home in exchange to fund her project. He popped back at the rape accuser, labeling her a bad mother. He also said all of their sexual encounters were consensual and that she's only looking for a quick come up. Not only that, Russell, who stepped down from Def Jam amid the controversy, is also being investigated by the NYPD after allegations of sexual misconduct.
In other legal ish...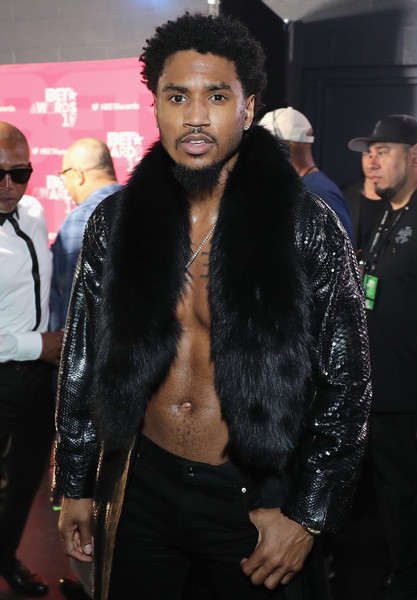 Trey Songz just scored a victory, but he's not quite out of the woods just yet.
According to reports, Trigga will NOT be charged with a felony for allegedly hitting a woman.
Last month, a woman named Andrea Buera claims Mr. Steal Your Girl SMACKED her in the face while partying in L.A. during NBA All-Star Weekend. Following the report, Andrea conducted a conference with her (and everyone else's) attorney Lisa Bloom, showing off pictures of the alleged bruises. The R&B crooner hopped on social media to claim his innocence.
Well, her story didn't hold water and the L.A. District Attorney has decided NOT to press charges.
TMZ reports:
Law enforcement sources tell us ... the singer's lawyer, Shawn Holley, gave numerous witness statements to LAPD that contradicted Andrea Buera's account of events during NBA All-Star Weekend in February.

We're told Holley also provided further info that led to skepticism about Buera's credibility.

The case will now be referred to the L.A. City Attorney, who will decide whether or not to charge Songz with the lesser charge of misdemeanor domestic violence.
So yeah, no felony, but he's not completely out of the drama just yet.
Photos: Getty