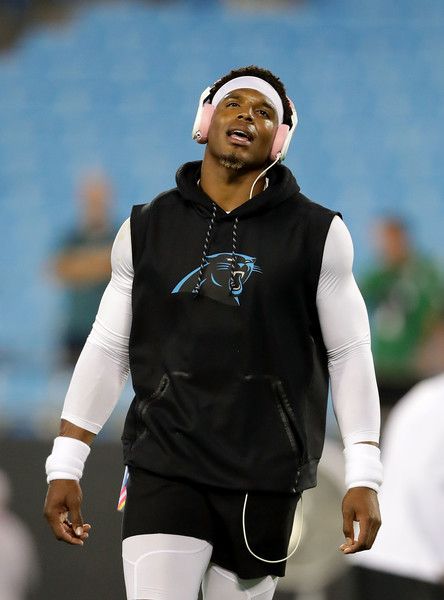 Cam Newton was back in his hometown of Atlanta when his $300K Ferrari had a collision with a dump truck. Full story inside...
Not again!
Panthers QB is definitely unlucky when it comes to keeping his prized cars safe from harm.
He was rolling through the ATL streets around 4p yesterday in his matte black Ferrari F12 when he collided with a huge dump truck.  
TMZ reports neither party wanted to file a police report, so we're not sure of the exact details or who was at fault.  Cam, however, was spotted walking around the car surveying the damage.  So relax Panthers fans, he appears to be A-OK. 
Back in 2014, he got into a horrific crash on his way to practice in North Carolina right outside Panthers stadium.  He overturned his car and was hospitalized with two fractured bones in his lower back.  Thankfully, it wasn't life threatening then.  And this time, he seems to have escaped unscathed.
Get a driver, Cam!  Especially with a new baby allegedly on the way.
Photos: Getty/TMZ