We're on pre-royal wedding watch with Meghan Markle and Prince Harry. See flicks from the couple's latest public appearance, plus see why Meghan's dad just won the Internet inside...
There's only 6 more weeks before Meghan Markle treks down the aisle to tie the knot to Prince Harry and become royalty. So naturally, we're stalking the soon-to-be American princess' moves.
Today, the former "Suits" star and her soon-to-be husband got dressed up in matching Polo shirts to attend the UK Team Trials 2018 at the University of Bath Sports Training Village for the Invictus Games Sydney that will go down in October.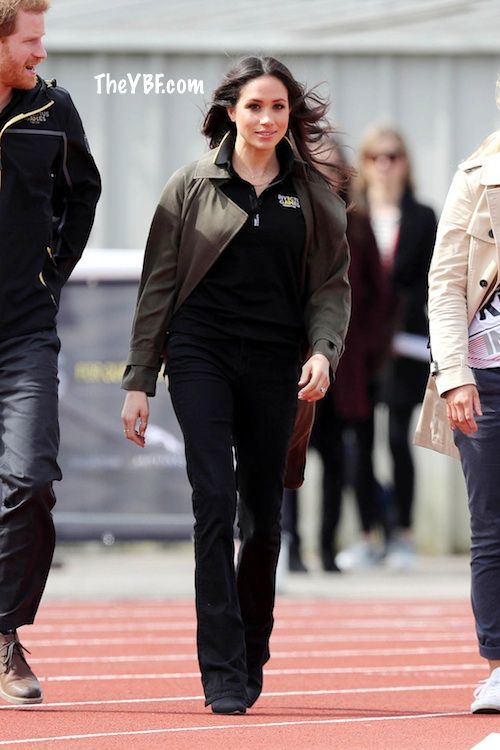 You may remember, Meghan and Prince Harry kinda made their first public coupledom appearance when they both were spotted in the stands at the 2017 Invictus Games. Granted, they weren't sitting next to one another, but it was their first unofficial "outing" as a couple.
The soon-to-be bride confirmed she and Prince Harry will return for the 2018 Invictus Games set to take place this October in Sydney, Australia.  Full circle moment in their relationship.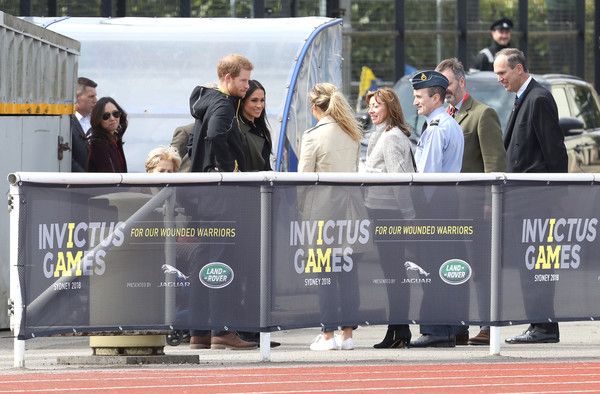 We're sure the happy couple will be making international moves together before October, but this is their first confirmed international event as a married couple.
Speaking of the wedding...
literally nothing is more pure than Meghan Markle's dad doing some reading to learn more about england pic.twitter.com/6lgvHg0pHK

— Dana Schwartz (@DanaSchwartzzz) April 4, 2018
While some of Meghan's family members have been trying to ruin the royal wedding for us, her father isn't one of those people.
Someone caught a picture of Meghan's dad, Thomas Markle, brushing up on his British facts in Starbucks and he totally wins the Internet today. How cute is this? He will not be embarrassing his daughter on her special day and we're not mad. Good job pops!
The Royal Wedding will take over our timelines and tvs Saturday, May 19th. Get ready.
Photos: Getty/INSTAR