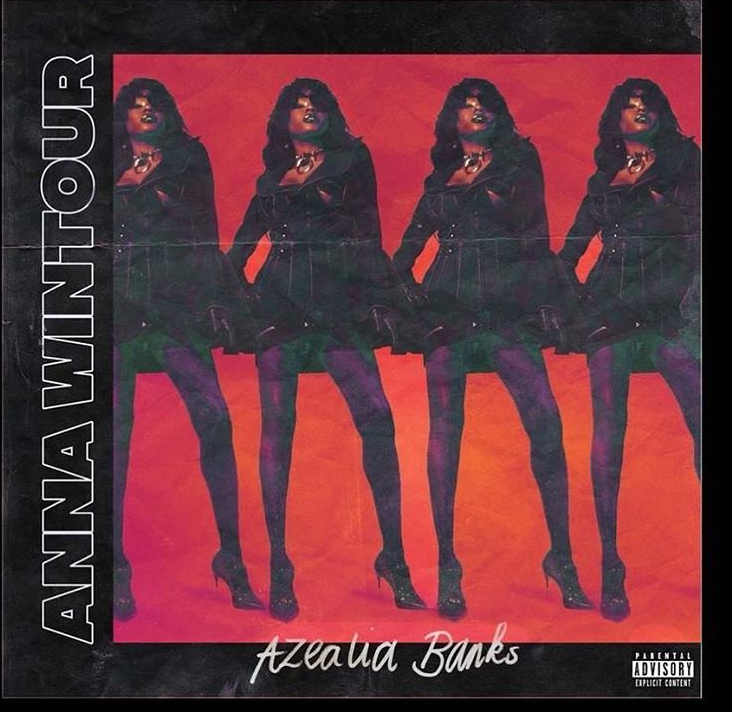 Azealia Banks opens up about the inspiration behind her newly released track "Anna Wintour" and you can listen to it inside! Also, peep the new dating app-inspired video treatment for John Legend's "A Good Night" and more...
It's Friday and that means everybody dropped new music.  Yes, besides Cardi B.
After pleading guilty to disorderly conduct for biting a female security guard's breast, Azealia Banks is getting back to the music.
The Harlem native just dropped her fiery new dance track titled "Anna Wintour" and it's "the first formal offering from her forthcoming album, Fantasea II." Banks hopped on Instagram to open up about the inspiration behind the track, crediting the VOGUE editor-in-chief's power as her muse.
Writing the lyrics turned into a spiritual journey for Banks where she was able to create a connection with the universe through her craft.  So she says.
After debuting the track on Ebro's Beats 1 radio show, Banks said her album, via Entertainment One, should drop "by July at the latest." Busta Rhymes is set to make a feature.
Take a listen to "Anna Wintour" below:
Issa bop!  Chick may be certifiable, but she's talented AF. 
On the music video circuit...
John Legend brings some feel good vibes just in time to celebrate the Spring weather.
The R&B crooner just unveiled his brand new single "A Good Night," which was shot entirely on Google Pixel 2.
The Mishka Kornai-directed video treatment is a celebration of love and connection over a magical night where you meet someone you immediately connect with and can envision a future together. In the world of dating apps, guests are "swiped" away until eventually the couple finds each other and skip forward to a fantasy future where they see themselves getting married. "Insecure" star Jay Ellis,"Grown-ish" starlet Yara Shahidi and "This Is Us" actress Susan Kelechi Watson make cameos in the clip.
Catch the love feels above.
"Empire" actress/singer Serayah has some sultry visuals, directed by Kyle Dijamco, as she croons about going through the motions after a heartbreak. Peep the video above.
For more new music...
Nick Cannon just launched his "F*ck Him" trilogy with his first installment, and he's flexing his singing skills for the ladies. He seems to have the answer for that man that's causing drama in your life. Take a listen below:
You can download "F*ck Him" HERE.
Photos:Azealia's IG